Cambridge, Massachusetts Car Donations
Donate Your Vehicle and Save Lives!
Cambridge, Massachusetts Car Donations: Turn Your Old Vehicle into a New Source of Hope for Breast Cancer Victims
Do you have an old car, or van, or SUV, or pickup truck or motorcycle just sitting in your garage gathering dust? If it's not running and you don't want it anymore, you must be thinking of how to get rid of it.
How about donating it to Breast Cancer Car Donations? Your car donation will go a long way in helping breast cancer patients and their families in Cambridge, Massachusetts, giving them greater chances of recovering from the deadly disease. At the same time, you'll get rid of an unwanted vehicle for free and with very little effort on your part. To top it off, you'll get substantial rewards for your generosity, including a handsome tax deduction!
When you join our Cambridge, Massachusetts car donations program, you will help us generate funds that will be used by our nonprofit organization partners to provide financial assistance to uninsured and underserved Americans who are battling breast cancer. Our charity partners will also use the funds you help generate in pursuing research on prevention, screening, diagnosis, and treatment of breast cancer. They will also use the funds to boost their ongoing public awareness campaign on the causes, symptoms, prevention, and detection of breast cancer. With the funding, they will be able to sponsor charity and outreach events for the benefit of breast cancer patients.
Types of Vehicles We Accept for Donation
At Breast Cancer Car Donations, we are not choosy at all in accepting vehicles for our Cambridge, Massachusetts car donations. We accept nearly all sorts of vehicles — whether they're all beat up or in good running condition.
We accept common vehicles like cars, SUVs, pickup, vans/minivans, trucks, and motorcycles. We also welcome different types of RVs like campers, trailers, fifth wheelers, recreational trailers, pop-up trailers and the like.
We also accept specialty vehicles like riding lawnmowers, golf carts, ATVs, motorized wheelchairs, farm equipment, and even non-commercial airplanes.
You can also donate boats, like jet skis, fishing boats, pontoon boats, yachts, sailboats, motorboats and the like.
Lastly, we accept fleet vehicles like buses, passenger vans, and cargo vans
If you have more questions about the types and conditions of vehicles we accept, give us a call at 866-540-5069.
Our Fast and Easy Cambridge, Massachusetts Donations Process
Our Cambridge, Massachusetts car donations process is pretty straightforward. It will take just a few minutes of your time. Our goal is to get your donation through straight away. We don't want to keep you waiting.
All you need to do is give us a call at 866-540-5069 or fill out our online donation form. We'd ask for your personal contact details and some details about the car you're donating, like its year, make, and model. We accept even vehicles that are not in running condition. We also require a title to show ownership of the vehicle. If you've lost the title, that's alright; we'll help you get a replacement title.
Once this is cleared, we'll pick up your vehicle for free at your preferred time, date, and place. A local professional towing company will tow your car, and we'll be the one to pay for this. Your presence is not required on the day of pickup. However, please let us know where we could locate your vehicle's title and keys inside your car. Before we leave, we will give you your donation receipt that will free you from all liabilities on the car, which means you can now cancel its registration and insurance coverage.
We will then sell your car at auction. Within 30 days after we sell your car, we'll send you your tax-deductible sales receipt that shows how much your vehicle was sold. You'll need this to claim your maximum tax deduction once you file your federal tax return.
 The Rewards You'll Get from Your Car Donation
One of the incentives for joining our Cambridge, Massachusetts car donations is that you also gain benefits from your donation. Here are some of them:
Easy and fast donation process
Free towing and pickup of your car
No paperwork because we handle everything
Avoid the hassle and difficulties of selling an old car
No need to pay any more for repairs, insurance, and registration
The happiness of knowing that you did something wonderful for your fellowmen
Knowing Cambridge, Massachusetts
The city of Cambridge is in the Middlesex County and part of the Greater Boston area of Massachusetts. The city got its name in honor of the University of Cambridge in the United Kingdom. It is an important center of the Puritan theology as incorporated by the city's core founders.
The city is widely known for its two world-class universities that are just two miles from each other. These are Harvard University and Massachusetts Institute of Technology (MIT).
There are numerous tourist attractions in Cambridge. The Harvard Art Museums is one of them. It is part of Harvard University, which consists of three unique museums: the Fogg Museum, Busch-Reisinger Museum, and the Arthur M. Sackler Museum.
Another famous landmark in the city is the Harvard Museum of Natural History. It is the most visited museum in Cambridge with more than 12,000 different natural specimens. Here you can see dinosaur artifacts, gems, meteorites, and fossils.
Other attractions include the Charles Riverboat Company, American Repertory Theatre (ART), Harvard Square, and MIT Museum.
Support the Battle against Breast Cancer
Get started on your Cambridge, Massachusetts car donations now! Contact us at 866-540-5069 and support the battle against breast cancer in Cambridge, Massachusetts.
or Call Us Now at 866-540-5069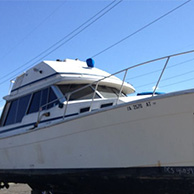 Excellent customer service!