Hartford, Connecticut Car Donations
Donate Your Vehicle and Save Lives!
Hartford, CT Car Donations: Touch The Lives of Breast Cancer Patients
One simple gesture of contributing to our Hartford, CT car donations program can bring about a long-lasting impact on the lives of breast cancer patients in your area. If you've long been planning to get rid of your unwanted vehicle, this sounds like the best time to do so. Together with Breast Cancer Car Donations, you can be a hero to the suffering breast cancer patients in your city.
Our mission is to assist uninsured and underserved patients who have little or no access to healthcare. Cancer treatment remains incredibly expensive, and the sad reality is that many breast cancer patients do not have the money to pay for the cost of their treatment.
With your generous heart, however, you can bring hope to these needy patients and give them a fighting chance to survive the disease.
We auction off all Hartford, CT car donations and then distribute the proceeds to our two IRS-certified 501(c)3 nonprofit partners, the American Breast Cancer Foundation (ABCF) and Women Involved in Nurturing, Giving, Sharing, Inc. (WINGS). The funds they receive from us help them provide their beneficiaries with services that are focused on the prevention, screening, diagnosis, and treatment of breast cancer. We also use part of the funds we collect to support breast cancer facilities that are conducting research on breast cancer cure.
An Overview of Our Stress-Free Donation Process
Donating to our Hartford, CT car donations program will only take a couple of minutes of your time. Since we'll be the ones to take care of all of the required paperwork, the only thing you need to do is simply contact us. Here's how our three-step donation process works:
You get in touch with us.
Once you're ready to hand over your car to Breast Cancer Car Donations, pick up your phone and reach us at 866-540-5069. You also have the option of filling out our online donation form. We'll ask about your vehicle's make and model as well as its mileage, year, and working condition.
We'll call you back shortly to schedule your vehicle's pickup, which is completely free of charge. You can choose the date, time, and place that are most convenient to you. Let us know if you can't be around on that day, so we can provide you with additional instructions.
Towing usually takes place a day or two later. Aside from your car, our driver will also collect your vehicle's title and keys, so be sure to have them ready. In case you've lost or misplaced the title, don't hesitate to call us for assistance.
During the pickup, you will be issued a donation receipt. This document releases you from any liabilities on your automobile from that moment on. Additionally, it allows you to cancel your car's registration and insurance coverage, which means that you can finally stop paying for them.
Enjoy a rewarding tax deduction.
To repay you for your charitable work, we'll mail to you your 100% tax-deductible sales receipt a few weeks after we sold your Hartford, CT car donation. The receipt will indicate your car's final selling price, which is the exact amount of tax deduction you can claim when you file your itemized federal income tax return in the next tax season.
There you have it! You call us, we pick up your car, and you get yourself a hefty tax write-off! Feel free to start the donation process right now by calling us at 866-540-5069!
Types of Vehicles You Can Donate
While some vehicle donation programs in Hartford, CT aren't open to the idea of taking vehicles that are in poor running condition, that's certainly not the case with us. At Breast Cancer Car Donations, we gladly accept old and hardly working vehicles, provided that we can still generate funds from them.
Common vehicles we accept in our Hartford, CT car donations program include standard cars like sedans, trucks, SUVs, buses, vans, and minivans. We also accept different types of motorcycles, such as dirt bikes, sports bikes, scooters, and cruisers, as well as recreational vehicles in the form of campers, trailers, and motorhomes. As for watercraft, we usually take boats, jet skis, yachts, and even cruise ships.
You can also donate specialty vehicles, just so you know. Whether you're planning to give us a no-longer-used ATV, riding lawnmower, snowmobile, golf cart, or a motorized wheelchair, we'll be happy to have them on board.
Not sure if your damaged motorbike qualifies for our Hartford, CT car donations program? Having trouble finding your truck's title? Talk to one of our friendly specialists at 866-540-5069 or send us a message online.
Perks from Your Hartford, CT Car Donations
Besides enabling you to help save lives in your community, your vehicle donation also gives you an opportunity to enjoy wonderful perks, and it's not just the tax incentives we're talking about. Here are the other rewards that await you:
A smooth and cost-free donation process
No need to deal with paperwork
No need to waste your time, money, and effort in reselling a used vehicle
Freedom from spending loads of cash for your car's repair, maintenance, and insurance
Additional space in your garage
An uplifting feeling knowing that your Hartford, Connecticut car donation will provide meaningful assistance to breast cancer patients and their families
Stand Up to Breast Cancer Today!
Let's fight breast cancer together. Donate to us now at 866-540-5069. Show the breast cancer patients in your area that there's still hope for them.
or Call Us Now at 866-540-5069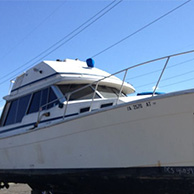 Excellent customer service!