Chandler, Arizona Car Donations
Donate Your Vehicle and Save Lives!
Chandler, Arizona Car Donations Transform Lives: Make Someone's Day, Donate A Car!
 If you've got an unused car sitting idly on your driveway, consider donating to Breast Cancer Car Donations in Chandler, Arizona to support and fund the ongoing research for breast cancer. Donating your vehicle to our Chandler, Arizona car donations program will not only facilitate the search for more effective ways to deal with breast cancer but also helps hurting families cope with the illness.
Breast Cancer Car Donations has teamed up with two reputable non-profit organizations that have dedicated themselves to fighting breast cancer on various fronts.
Chandler: A Great Place to Work
If you're new in town but interested in donating your car for the benefit of Chandler residents, here are a few fast facts about the city for you:
Chandler is a prominent suburb in Maricopa County that is famous for its annual Ostrich Festival. This has grown to become one of the best festivals in the southwest, attracting thousands of visitors every year.
It got a 4.2-star rating in Glassdoor's City Reviews. Comments from respondents show that Chandler is a great place to work because of the good people living in it.
Don't you think that it would be great to give back to the people in this community by donating your car? Just so you know, 100 percent of the proceeds of your Chandler, Arizona car donations will go directly to our nonprofit partners, paving the way for a brighter tomorrow for cancer patients in your city.
If you've made up your mind and decided to join our Chandler, Arizona car donations program, here's what you need to know.
The Types of Vehicles You Can Donate
We pretty much accept almost all types of vehicles – from cars, boats, and even your rusty old motorcycle you used in college – you name it, we'll take it. The vehicle can be brand-new or as old as your great grand uncle. It doesn't matter to us. To be more specific, here are some examples of what you can donate to Chandler, Arizona car donations:
Campers
Fifth wheelers
Yachts
Pontoon boats
RVs
Motorhomes
Snowmobiles
Riding lawn mowers
Motorcycles
ATVs
Motorized wheelchairs
Cars
Trucks
Minivans
SUVs
Sailboats
Motorboats
Tractors
Farm equipment
The only vehicle we can't accept is an abandoned car. Since we require owners to submit a proof of ownership, you can't just donate a car you find on the street (though we appreciate the effort). If you find an abandoned car, the best you can do is to notify your local police station.
How Does Our Donation Work?
Our Chandler, Arizona car donations process is as easy as 1, 2, 3 (literally)! All you have to do is follow three easy steps:
Get in touch with us either by filling out our online donation form or calling us at 866-540-5069. Tell us about the details of your vehicle – year purchased, model, brand, and a few more details. Don't worry, we won't take a huge chunk of your time, just a few minutes will do.
After we receive your request, you can schedule the fast and free pick-up at your earliest convenience. We'll immediately arrange for a local towing company to get your vehicle for you. And you don't have to be present during towing. We will give you a donation receipt that releases you from all liabilities on your car, giving you the right to cancel your car insurance and registration.
Lastly, you will receive your IRS tax-deductible receipt in the mail after your vehicle is sold. Keep in mind that you'll need the receipt to support your top tax deduction claim when filing your federal tax return.
What Can You Get for Your Donation?
Aside from the obvious satisfaction that you'll get from the thought of saving lives, you will enjoy the following benefits:
Tax deduction! The sale value of your donated vehicle is deducted on your itemized tax return.
You won't need to dispose or sell your car by yourself – less hassle!
Get rid of the unused car that's stuck in your driveway.
Quit paying for insurance and maintenance on a vehicle you haven't bothered using since the 90's.
Paperwork is out of the question – we'll do it for you.
Get ready for a free pickup or towing because we'll be there in a jiffy.
Recycling old cars is environmentally friendly and aid in preserving natural resources.
And did we mention it's fast, easy, and free?
Your Donation Makes a Difference
You can be sure of this: Your Chandler, Arizona car donations will make a difference. Growing up, we're pretty sure you've given thought on how you can make a difference in people's lives. But we bet you didn't think that donating your car can be life-changing.
Breast Cancer Car Donations and our non-profit partners ensure that your donation goes to the right people.
If you have some questions about your vehicle, the donation process, or anything in mind, feel free to talk to us! We'd be happy to hear from you.
Contact us at 866-540-5069 and enjoy free pick-up and towing services for your Chandler, Arizona car donations!
or Call Us Now at 866-540-5069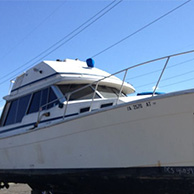 Excellent customer service!