Donate A Camper To Charity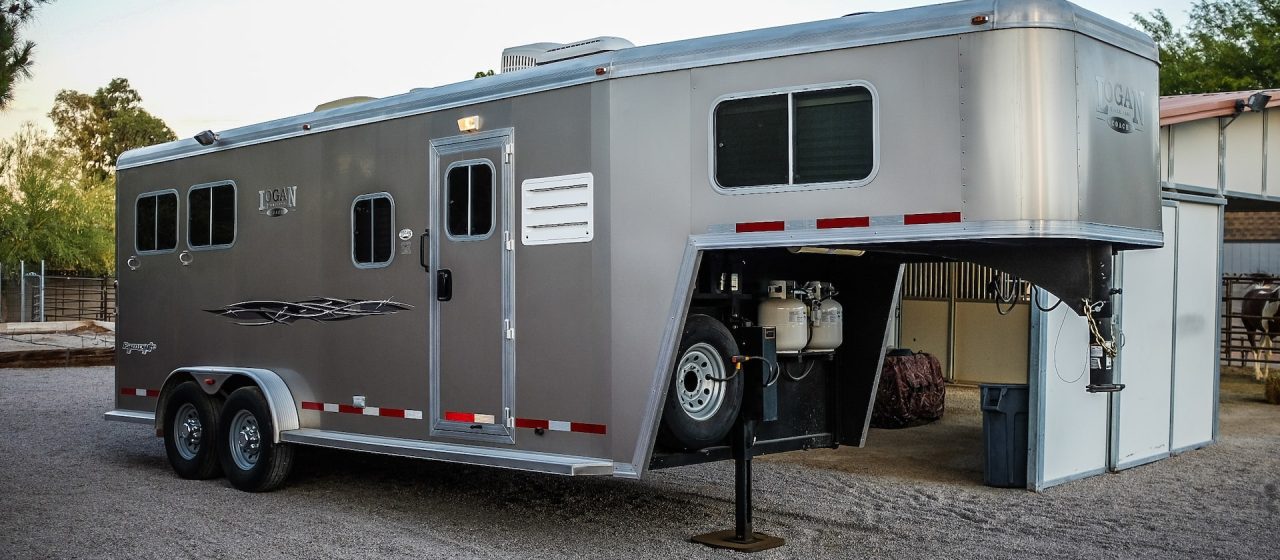 Photo by Kenny Eliason under Unsplash License
Here's an Easy and Rewarding Way to Donate a Camper to Charity
If you have a 5th wheel or other kind of camper but aren't enjoying or using it anymore, you might be thinking of disposing of it as you ask yourself, "How do I donate a camper?"
Indeed, donating to charity is the easiest and most beneficial way to get rid of a mobile home or other camper.
Selling such a large vehicle is hard since not many people want to own something so big. If you try to sell it yourself, it might take you months before you can find anybody interested in buying it.
With no buyer, you'd be forced to keep that hunk of a vehicle on your property, taking up valuable space and paying for its insurance even if you're not using it anymore.
You and your family might have spent memorable times using that camper when the kids were still small children. But now that they're grown up, you and your family may have little inclination to use it again for camping in the countryside. For one thing, driving or pulling that giant vehicle through busy traffic or narrow roads can be troublesome.
Now that you're thinking of getting rid of it by donating it to charity, you might be looking for a charity organization that can provide you with a high standard of service and a rewarding giving experience.
You don't have to look far because we at Breast Cancer Car Donations can provide you exactly that kind of service.
How to Donate a Camper the Easy Way With Us
When you want to donate a camper trailer or similar vehicle, we make it a breeze! We can assure you of a stress-free and most rewarding giving experience. All you have to do is follow these three simple steps for how to donate a camper:
Step 1: Let us know that you want to donate.
Fill out our secure online donation form or call us at our toll-free hotline 866-540-5069. Give us your personal contact details and your vehicle's year, make, model, current mileage, VIN, and location. Tell us if your camper is still in good running condition and if you have the title to it. In case it's no longer in good running condition, that's fine with us; we'll still accept it as your donation. In case you've lost the title, don't worry. We can help you obtain a duplicate copy quickly.
Step 2: Pick a schedule for your free pickup.
Give us your preferred schedule for your camper's free pickup. We'll assign a license towing company affiliated with us to pick up your vehicle on the date and time designated with you. If your camper is parked somewhere other than your home, we can still haul it away. You don't even have to be present when we do so as long as you leave the keys and title inside the vehicle so we can pick them up.
Step 3: Receive your tax deduction receipt.
We will mail to you your 100% tax-deductible sales receipt a few days after we sell your camper at auction. You will need this receipt to claim your tax deduction when you file your itemized federal income tax return.
If you have any questions regarding our vehicle donation process or any related matter, feel free to call us at 866-540-5069 or send us a message online.
We accept donations of nearly all types of vehicles, including campers, other RVs and other trailers, anywhere in the United States since we have vehicle donation programs in all 50 states.
Why Donate a Camper to Us?
Aside from getting rid of a vehicle you no longer need, another great reason for donating your camper to us is that it will give you the extraordinary opportunity to help save the lives of those women in your community who are afflicted with breast cancer.
After we sold your donated vehicle through auction, the proceeds will go to our charity partners. They use the funding they get from us to sustain the comprehensive breast health services they provide to uninsured and underserved individuals. The services include providing their beneficiaries with financial assistance, education, and access to medical facilities to aid in the early detection of the disease and their treatment and eventual survival.
Moreover, your vehicle donation will also entitle you to receive outstanding rewards for your support of our life-saving mission:
Get the highest possible tax deduction.
Since the proceeds from the sale of your donated camper will be used by our IRS-certified 501(c)3 nonprofit partners, your vehicle donation will entitle you to claim the highest possible tax deduction based on the selling price of your vehicle at auction or its fair market value.
A licensed towing company will tow your camper at zero cost to you and wherever the vehicle is parked at a time and date most convenient to you.
Enjoy our hassle-free donation process.
Our vehicle donation process is fast, highly convenient, and almost effortless. You can do it in the comforts of your own home, taking just a few minutes of your time.
Avoid the hassles of selling a second-hand 5th wheel camper yourself.
Selling a second-hand camper can be a daunting task. You'd spend considerable time, effort, and money to find potential buyers and negotiate with them. You may have to repair, repaint or make other improvements to your vehicle to make it marketable. You also have to do the tedious paperwork required in such an undertaking. With Breast Cancer Car Donations, you won't have to worry about any of these!
Do away with additional expenses.
Why keep paying for insurance and maintenance of a vehicle you no longer use?
Use Your 5th Wheel Camper to Help Save Lives!
Now that you know how to donate your old camper to charity and the compelling reasons for doing so, all you have to do now is call us 866-540-5069. Join us in our mission of saving lives with your vehicle donation!