7 Common Types of Trailers Donated To Charity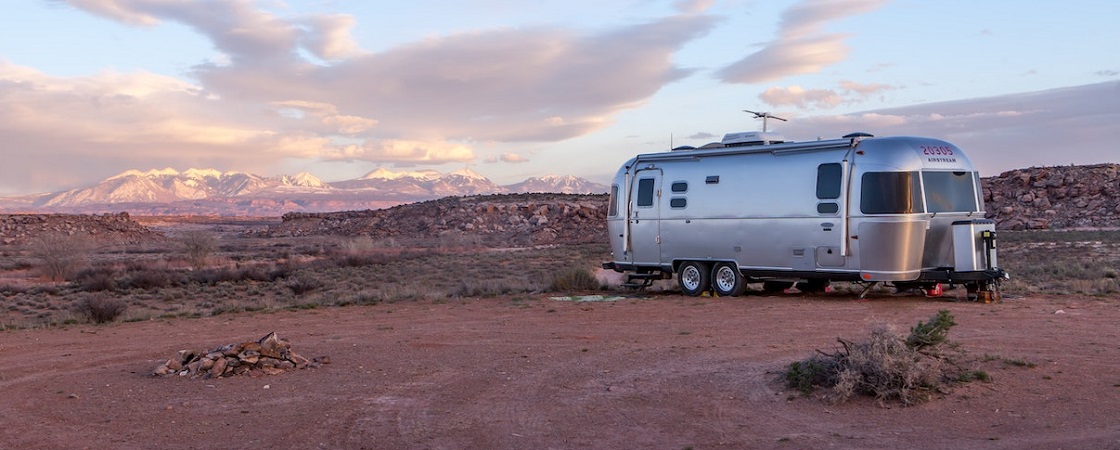 Photo by Binyamin Mellish under Pexels License
7 Common Types of Trailers Donated to Charity
Do you have a hunk of a junk that's been on your property for ages? Perhaps you're one of those folks who once had horses or livestock but are now left with unneeded trailers that are only ruining their backyard scene. Maybe that cargo trailer that once carried building supplies for your home renovation a few years ago is now gathering dust in the garage.
As your needs change through the years, you get to dispose of items that you can no longer find any use for. These items could include trailers, which you can choose to donate to charity. Although trailers aren't the first things that come to mind whenever people think about vehicle donations, Breast Cancer Car Donations willingly accepts all types of trailers that you want to dispose of. It doesn't matter if you have a utility trailer, horse trailer, flatbed trailer, or a cargo trailer. You don't have to get stuck with it for another year because we're willing to get it off your hands without any hassle!
What are the 7 Common Types of Trailers Donated to Charity?
In case you're wondering what the seven common types of trailers donated to charity are, check this out:
1. Flatbed trailers
These flat and open trailers are the usual ones that are used for cars. The fact that they're designed to handle various types of loads makes them extremely versatile. Since they're generally level, the user won't have any trouble loading and offloading items as long as they know how to properly maneuver their vehicle.
2. Dry trailers
Considered as the opposite of the flatbed trailer, the enclosed dry trailer is commonly used to transport cargo through busy areas where the items might get damaged while in transit. Dry trailers are also ideal for transporting goods over long distances because they will keep your load from falling off while you're moving. Lastly, you can be sure that your items will be safe from the elements while they're in transit in your dry trailer.
3. Refrigerated trailers
Essentially, these are dry vans that are insulated and stocked with cooling systems to keep perishable goods (such as frozen food items and produce) fresh and cold while they're being transported.
4. Step deck trailers
Except for the step deck trailer with the maximum freight height of about 10 feet, this type is quite similar to the flatbed trailer. Step deck trailers are designed to carry cargo that a flatbed cannot handle since it allows the user to pack an additional two feet height-wise of cargo onto them.
5. Gooseneck trailers
These trailer types have two-hitch systems that can slide over ball hitches in beds of pickup trucks. As such, they are known for their stability. Since the weight of the trailer is located over the truck's rear axle, the sway is minimized while moving.
6. Livestock trailers
These are mostly open boxes that don't have stalls or partitions between their occupants. As such, users can tie horses or cattle frontward or on an angle. There are also livestock trailers with gates and two box stall areas.
7. Sport utility trailers
Usually built for performance and functionality, sport utility trailers are used with your choice of recreation – whether you're into four-wheeling, hunting, motorcycling or anything that you would want to take with you to the great outdoors. Most of these trailers have dynamic looks and are constructed out of lightweight aluminum material.
Reasons Why You Should Donate Your Trailer Today
It takes up a large storage space.
An unwanted trailer can take up plenty of valuable storage space in the garage. Plus, if it's left outdoors, it'll end up killing the grass. Instead of letting this trailer ruin your backyard, donate it today!
Trying to sell it is a hassle.
Since each trailer serves a specific purpose, it can be very challenging to look for potential buyers.
Donating is an easy and convenient way to get rid of a trailer.
Donating a trailer or any other type of vehicle to charity is the easiest way to dispose of such an unwanted vehicle while serving a worthy cause. If you donate your trailer to us at Breast Cancer Car Donations, you'll enjoy free towing services from just about anywhere in the country.
An opportunity to claim a thumping tax deduction.
When you donate a trailer or any other type of vehicle to an IRS-registered 501(c)3 nonprofit organization, you will be entitled to receive a tax deduction amounting to the actual selling price of your donated vehicle after it is auctioned off.
Help fight breast cancer in your area.
If you choose Breast Cancer Car Donations as the recipient of your donation, you will help us raise funds for the benefit of uninsured and underserved breast cancer patients in your area. We'll use the proceeds from the sale of your donated trailer to support the breast health services that our charity partners are providing to needy residents of your own community. Thus, with your help, these individuals can gain free access to breast health facilities and receive financial support for their treatment.
If you're ready to donate your unwanted trailer now, simply fill out our online donation form or give us a call at 866-540-5069. Aside from trailers, you can also donate any other type of vehicle regardless of its age and condition.
If you have questions about our vehicle donation program, call us anytime at our toll-free hotline or send us a message online. You can also check out our FAQs page for more details.
Enjoy Life without That Useless Trailer
Get rid of that trailer that you can definitely do without. Call us at 866-540-5069 and donate that trailer now!