Breast Cancer Late in Life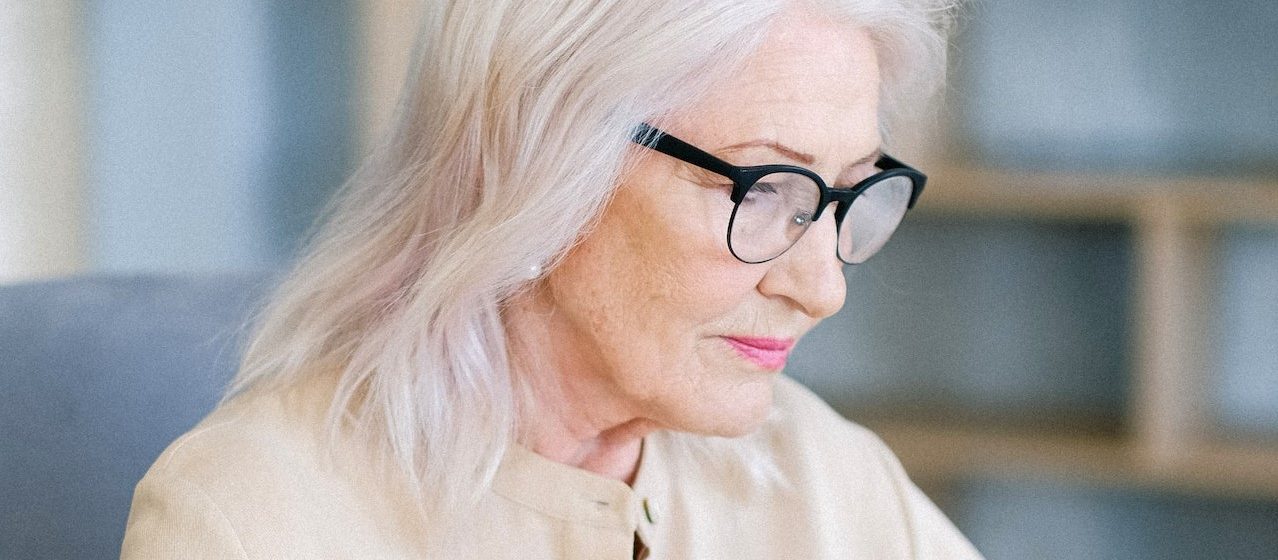 Photo by Anna Shvets under Pexels License
Why Older Women Are More Susceptible to Breast Cancer
The older a woman gets, the higher her risk of developing breast cancer. This is because as women age, the cells responsible for maintaining healthy breast tissue no longer respond to their immediate surroundings. These cells may grow uncontrollably to form a tumor. If left untreated, this can eventually spread and turn into cancer.
Breast cancer is most common among women over 50 years old. Most patients diagnosed are between the ages of 55 and 64 years, as reported by the National Cancer Institute. Of all breast cancer cases, 12% occur in women who are 80 years and above.
However, even though the chances of getting a breast cancer diagnosis increase with age, the risk of dying from the disease is steadily declining. According to Dr. Hal Burstein, senior physician and breast cancer specialist at Harvard affiliate Dana-Farber Cancer Institute, "women who have lived to an advanced age do very well when treated for breast cancer."
Diagnosis
The average age of women getting a breast cancer diagnosis is 61 years old. More than 40% of women with newly diagnosed breast cancer are aged 65 years and older.
While studies reveal that breast cancer in the elderly has a good outcome compared with breast cancer in younger patients, it's still important to note that the prognosis varies greatly depending on various factors. Older patients might be at risk of over- or under-treatment due to such factors.
Hence, these women are highly advised to have a geriatric assessment to detect potentially treatable problems that are not always evaluated adequately by oncologists. The procedure can detect problems that may affect the patient's ability to tolerate chemotherapy.
Once an elderly woman is diagnosed with breast cancer, her cancer care team might ask her to include the input of a family physician. This way, she can get proper guidance and advice on which type of treatment best suits her.
Treatment
Breast cancer treatment will depend on several factors, including the type of cancer, its stage, the type and size of the tumor, and whether or not it has already spread. However, since older women have more peculiar characteristics, they will need tailored treatment planning. Such characteristics include having two or more related medical conditions, frailty, cognitive and nutritional status, psychosocial problems, and having multiple medications.
1. Neoadjuvant hormone therapy
Neoadjuvant hormone therapy is normally given as the first line of treatment for elderly patients. The procedure is performed to shrink a tumor. Many oncologists recommend this type of therapy for elderly patients with advanced inoperable breast cancer or inflammatory breast cancer.
In most cases, aromatase inhibitors are used. These are medications that stop the body's estrogen production in post-menopausal women. Estrogen stimulates the development of hormone-receptor-positive breast cancer cells.
2. Surgery
As with younger patients, surgery is a principal component of breast cancer treatment in the elderly.
According to the International Society of Geriatric Oncology task force, women older than 70 years should have the same surgical options as younger women. They recommend breast conservative therapy (BCT), lumpectomy, axillary lymph node sampling, and postoperative radiotherapy as the standard of care for patients of all ages who are diagnosed with early breast cancer.
Women aged 70 years and above are more likely to choose breast conservation over mastectomy, as the former is not only more tolerable but can also provide them with a better quality of life later on. Patients who have undergone BCT are less likely to report functional limitations after treatment, compared to those who were treated with total or modified mastectomy.
For older patients, surgery under local anesthesia is preferred over general anesthesia. This is because general anesthesia tends to cause short-term cognitive impairment among individuals over 70.
3. Chemotherapy
This is not considered a good treatment choice for elderly breast cancer patients. Unlike surgery and radiation therapy, chemotherapy affects the entire body, increasing the risk of side effects such as low blood counts, nervous system damage, and digestive problems. Since older individuals are more susceptible to diseases and reactions, many chemo patients end up suffering numerous side effects of the treatment.
4. Radiation therapy
Radiation therapy usually works well in older patients who had a lumpectomy. This helps them avoid a mastectomy later on. However, the procedure isn't recommended for women over 70 years, particularly those who have early-stage hormone-sensitive breast cancer.
Breast Cancer Victims in Your Area Need Your Help
We at Breast Cancer Car Donations would like to invite you to take part in a cause that can save lives. By donating to us your old and unwanted vehicle, you'll be helping destitute breast cancer patients in your area survive the disease.
We'll sell your donated vehicle at an auction and then distribute the proceeds to our charity partners. These are IRS-certified 501(c)3 nonprofit organizations that are committed to saving and improving the lives of uninsured and impoverished breast cancer patients across the nation.
Thanks to your gift, uninsured and underprivileged individuals in your community would be able to gain easy access to comprehensive breast health services, including various types of cancer treatment, follow-up care, cancer screening, and cancer prevention and education services.
In exchange for your contribution, we'll mail to you your 100-percent tax-deductible sales receipt a couple of weeks after your car gets sold. With this receipt, you can claim your top tax deduction in the next tax season.
We'll also pick up and tow your unwanted vehicle for free at a date, time, and place of your convenience. We provide this service nationwide, which means that we can collect your donation wherever you're located in the country.
On top of the material rewards that you'll get to enjoy, you'll also experience the priceless joy and satisfaction of giving away something that can save precious human lives.
We accept nearly all types of vehicles, including those that are no longer running.
If you have any questions or concerns, feel free to contact us at our toll-free hotline 866-540-5069. You may also leave us a message here. Feel free to visit our FAQs page to learn more about our donation program.
Help Them Win their Battle for Survival Today
We can turn your beat-up car into a powerful tool that can help needy breast cancer patients in your area win their battle for survival. Call Breast Cancer Car Donations at 866-540-5069 or fill out our online donation form now!