Salt Corrosion: 5 Easy Ways to Protect Your Car from Wintertime Road Hazards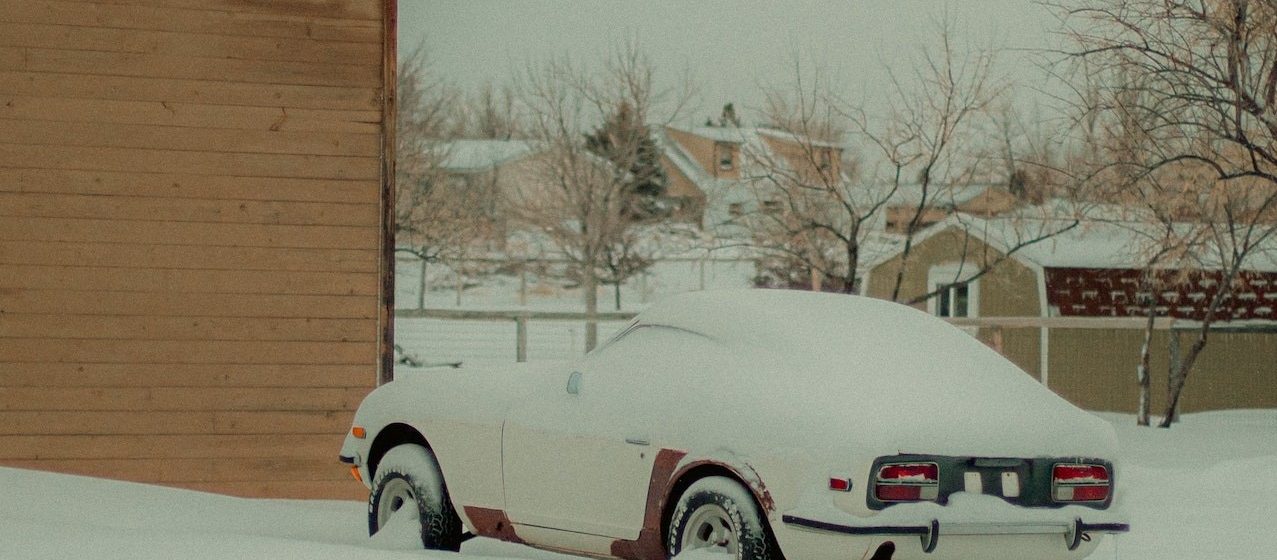 Photo by Yura Forrat under Pexels License
Don't Let Salt and Sand Mar Your Vehicle's Body!
One of the problems that car owners have to deal with during winter is salt corrosion.
Many cities and towns in the United States deal with ice on roads by sprinkling salt to melt it. However, this long-time practice has its downsides. The leftover salt and sand on the streets have been known to damage the exterior of vehicles and cause salt corrosion.
The good news is that you can take the following simple steps to protect your car from these wintertime road hazards:
1. Wax your car.
Waxing your car may seem like something you typically do during the warmer months so you can show off your vehicle's sleek finish as it shines in the sunlight.
However, waxing serves another purpose during winter. It provides your car with a layer of protection like a shield that protects it from elements like corrosive salt. So, be generous in coating your car with that wax. Make sure to seal the undercarriage while you're at it.
2. Avoid driving through puddles.
Driving through puddles exposes your car to mud and grime. Worse, the puddles might contain road salt that could damage your vehicle's exterior.
3. Don't drive before or after a snowstorm.
Typically, before and after a snowstorm is when authorities apply fresh salt on roads. So, if you can avoid driving during these times, you'll also avoid exposing your car to these road hazards.
4. Keep your tires clean.
Keeping your tires clean can prevent the buildup of dirt, salt, and sand on them. Clearing these particles stuck on your tires can prevent them from damaging your vehicle's body.
5. Pressure wash your car.
Keeping your car clean can help clear salt deposits on your car's exterior and undercarriage. You can also hose off hard-to-reach areas. Do this during the daytime when your vehicle can still dry out. You wouldn't want the water to freeze on your car's finish when the temperature drops at night.
Put Your Damaged Car to Good Use This Way
Preventing salt corrosion from damaging your car exterior may be easy enough. However, if your auto has sustained more serious damage, such as in the aftermath of a road accident, repairing it may not bring back its former appeal. You may be better off replacing it with a brand-new vehicle.
If you're thinking of the best way to dispose of your damaged car, we can guarantee your satisfaction if you simply donate it to us at Breast Cancer Car Donations. We will use your donation to bring hope and relief to the struggling breast cancer patients in your area.
Our team will fix your vehicle for free and have it auctioned off, with the proceeds going straight to our nonprofit partners. These IRS-certified 501(c)(3) nonprofit organizations use the funding we give them to provide uninsured and underprivileged breast cancer patients with easy access to leading cancer centers in the country. They also provide their beneficiaries with financial assistance to cover the costs of their treatments, doctor appointments, medications, and other essential health care services they need. Others get to receive free breast cancer screening and diagnosis, as well as cancer prevention and education services.
You'll also greatly benefit from your donation since this will entitle you to receive the maximum tax deduction in the next tax season. Expect the 100% tax-deductible sales receipt of your vehicle in your mailbox a couple of weeks after its sale.
We will also haul your vehicle away for free wherever you had it parked or stored anywhere in the country.
However, the best reward you'll get is not a material thing. It's the joy and satisfaction you'll experience, knowing that your donation will be used to help save lives.
We accept nearly all vehicle types in our donation program, including those that are no longer in good condition.
To get to know the details of our quick and easy donation process and other relevant information, feel free to visit our FAQs page. You can also call us anytime through our toll-free hotline at 866-540-5069 or leave us a message here if you have certain concerns or inquiries that you want us to address.
Support Needy Breast Cancer Patients Today!
Be a giver of hope to breast cancer patients in your community who are fighting for their lives. Extend lifelines to them with your vehicle donation. Call Breast Cancer Car Donations at 866-540-5069 or fill out our secure online donation form now!