Springfield, Illinois Car Donations
Donate Your Vehicle and Save Lives!
Springfield, Illinois Car Donations: Give the Gift of Hope to Breast Cancer Patients Who Badly Need It!
By participating in our Springfield, Illinois car donations program, you can potentially pave the way for a breast cancer victim's full recovery. And it might not just be one life you'll save but many!
When you donate your car to Breast Cancer Car Donations, the proceeds from its sale will be used as a funding source by our nation's top breast cancer non-profits — the American Breast Cancer Foundation (ABCF) and Women Involved In Nurturing, Giving, Sharing, Inc. (WINGS).
These non-profits will use the funding to provide financial assistance to uninsured and underserved breast cancer patients, covering their surgery, oncology services, consultation, hospital fees and outpatient medication. They sponsor charity and outreach events for the benefit of breast cancer patients.
They will also use the funds to raise public awareness on breast cancer prevention, diagnosis, and treatment and also to pursue research on more effective ways to deal with the disease.
If you have an old car or a van or any other vehicle that you no longer use, consider donating it to us at Breast Cancer Car Donations. You may think that it's just an old trashy vehicle sitting in your garage, but to us, it's much more than that. It is valuable enough to save and uplift the lives of people grappling with breast cancer in your city.
Springfield, Illinois: Where Abraham Lincoln Lived
Springfield is the capital and largest city of the U.S. state of Illinois and the county seat of Sangamon County. The capital is located at the center of the state in a valley and plain near the Sangamon River.
The city's most famous resident was Abraham Lincoln, who lived in Springfield from 1837 until 1861 when he went to the White House in Washington D.C. to become the 16th President of the United States. Lincoln led our country through its Civil War. He is hailed as the great American leader who preserved the Union, abolished slavery, strengthened the federal government, and modernized the economy.
Many of Springfield's major tourist attractions are connected with Lincoln including his presidential library and museum, his home, and his tomb at Oak Ridge Cemetery.
Springfield has a population of 117,061 according to the U.S. Census, making it Illinois' sixth most populous city. Of this number, roughly 52.3 percent are women, a number of whom could fall victim to breast cancer.
Learn More About Springfield
The state capital of Illinois, Springfield is home to many historical and popular attractions. These include the Illinois Governor's Mansion, Washington Park Botanical Garden, the Lincoln Home National Historic Site, the Old State Capitol and more. Springfield also has some local cancer treatment centers, such as SIU Medicine Simmons Cancer Institute on Carpenter St. and HSHS St. John's Cancer Center on 8th St.
The cancer death rate has steadily declined, according to the American Cancer Society. However, nationally, men and Black people have the highest rate of cancer mortality. Fortunately, Breast Cancer Car Donations works to help find a cure for the ailment through our car donation program.
Our Quick and Simple Car Donation Process
No one among us could possibly hope to achieve the same status as Lincoln, but you could also do something great for your fellow Americans by helping save the lives of the breast cancer-afflicted through your vehicle donations. Our Springfield, Illinois car donations process will make it easy for you to do that since it consists of just three quick and simple steps:
First:
Get in touch with us either by filling out our online donation form or calling us at 866-540-5069. Tell us about the details of your vehicle – year purchased, model, brand, and a few more details. This will take just a few minutes of your time.
Second:
After we receive your request, you can schedule the fast and free pickup of your vehicle at your earliest convenience. We'll immediately arrange for a local towing company to take your vehicle. You don't have to be present during the towing. We will give you a donation receipt that releases you from all liabilities on your car, giving you the right to cancel your car insurance and registration.
Third:
Within days after we auction off your vehicle, we'll send you your 100 percent tax-deductible sale receipt, indicating your donated vehicle's final selling price. This will serve as the basis of your tax deduction claim when you file your itemized federal tax return.
Here Are Your Benefits as Our Car Donor
Our Springfield, Illinois car donations program is a classic example of a "win-win situation" where both the giver and the receiver benefit from the transaction. Aside from the deep sense of fulfillment for serving as an instrument to save people's lives, here are some of the perks you'll get for your car donations.
Go through a convenient and hassle-free donation process.

Get free towing services.

Free yourself from the responsibility of paying for insurance and registration fees.

We handle all the paperwork for you.

You'll get a handsome tax write-off.

Say goodbye to costly repairs and maintenance.

No need to go through the hassles of selling a car.

Gain garage space after your car gets hauled away.
The Types of Vehicles You Can Donate
We accept almost all types of vehicles in our Springfield, Illinois car donations program. On a case-by-case basis, we can accept vehicles that are not in running condition. The more common vehicle types we accept include cars, vans, SUVs, ATVs, motorcycles, buses, motorhomes, pickups, and boats. Check out our Accepted Vehicles page for other vehicle types.
Donate a Car for Charity Now!
Once you make your Springfield, Illinois car donations, an uninsured woman with breast cancer will receive financial assistance for treatment and medication. Another will have access to free diagnostic procedures to promote early detection. With your donations, many other women like them could face the future with a renewed sense of hope.
So call us now at 866-540-5069 to make car donations for breast cancer! Give hope to those who badly need it!
or Call Us Now at 866-540-5069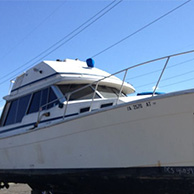 Excellent customer service!