San Antonio, Texas Car Donations
Donate Your Vehicle and Save Lives!
San Antonio Car Donations: A Good Way to Say Goodbye to Your Car
Not all goodbyes are meaningful, but who knew that saying goodbye to your unwanted vehicle can make a difference in people's lives? This happens when you donate a car in San Antonio, Texas.
San Antonio is the second-largest city in all of Texas, following Houston. It's literally twice the size of Chicago! Other than that, San Antonio has a population of over 1.4 million.
Out of the 1.4 million people residing in San Antonio, there has got to be at least one person with a non-functional car sitting uselessly on their driveway. If this is you, do you really think that repairing the car would be worth it?
Think about it: Repairing a nearly dead car has to cost you an arm or a leg. Or would you rather get rid of it and donate it to fund the treatment of indigent breast cancer patients and boost the ongoing research on the disease? We'd vote for the latter.
100 percent of the proceeds from the sale of your donated cars will go straight to our partner non-profit organizations that provide comprehensive breast health services to those affected by the disease. Our non-profit partners also conduct innovative research on breast cancer prevention, detection, diagnosis, treatment, and cure.
One simple car donation will make a world of difference (multiple donations are very much appreciated as well). If you're interested in donating your vehicle, here's all you need to know:
How to Donate
In our San Antonio car donations program, we want you to experience the most hassle-free donation process in just three easy steps:
Call us at 866-540-5069 or fill out our online donation form.
All you have to do is to tell us important details about the car you're donating – its type, make, model, and year. This will take just five minutes of your time.
Once we receive your request and schedule for pickup, we will coordinate with a professional towing company in your area that will show up on the agreed date, time, and place. You don't even have to be there when they tow your car away. We will give you a donation receipt that will allow you to de-register your vehicle, dispose of your license plates properly, and cancel your insurance coverage. Keep the receipt since you may need it for tax purposes.
After we auction off your car, we will send you your 100-percent tax-deductible receipt by mail, indicating your donated vehicle's final selling price. This will serve as the basis of your tax deduction claim when you file your itemized federal tax return.
The Types of Cars We Accept for Donation
Almost always, we take in every vehicle – used, unused, non-functional, vintage, no paint, with dents, with scratches, broken headlights, etc. No matter how worn-out your car looks like, we'll accept it as long as you have a proof of ownership and as long as we believe it still has some cash value.
We accept almost all types of vehicles – not just cars! Here's an extensive list of common vehicles we accept in our San Antonio car donations program:
SUVs

Trucks

Motorcycles

Cars

Vans

Pontoon boats

Fishing boats

Yachts

Watercraft (such as jet skis)

Motorhomes

Campers

Travel trailers

Recreational vehicles

Pop-up trailers

5-wheelers

Cargo vans

Buses

Passenger vans

Pickups

Non-commercial airplanes
What You Get for Donating Your Vehicle
You get benefits! If you think donating your car only benefits us and those who were diagnosed with breast cancer, think again. Breast Cancer Car Donations wants to thank you for allocating your time and efforts into giving away your vehicle to our San Antonio car donations program.
Here are the irresistible benefits you stand to receive:
A very easy donation process!

Get more space by getting rid of the vehicle you don't need!

Quit paying for fees that come with storing, insuring, and maintaining your vehicle!

Save yourself the trouble of trying to sell your car!

You won't be overwhelmed with paperwork – we'll handle it for you!

Get your car towed for free!

You could qualify for a top tax deduction!

Feel the joy of providing much-needed assistance to others!
Get Started Today!
Breast Cancer Car Donations is in partnership with two non-profit organizations – the American Breast Cancer Foundation (ABCF) and Women Involved in Nurturing, Giving, Sharing, Inc. (WINGS).
We've said it once, we'll say it again: With our combined efforts, we strongly believe we can beat breast cancer and give the uninsured individuals in San Antonio a fair chance to live!
Contact us or call us at 866-540-5069 and get free towing services for your San Antonio, Texas car donations!
or Call Us Now at 866-540-5069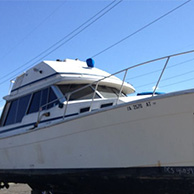 Excellent customer service!