Omaha, Nebraska Car Donations
Donate Your Vehicle and Save Lives!
Help Save Lives With Your Omaha, Nebraska Car Donations
Are you thinking of ways on how to disp
ose of your old and unwanted car that's been stuck in your garage for ages? Are you weighing options on whether to sell it or to just send it to the junkyard?
Consider donating it to us at Breast Cancer Car Donations instead through our Omaha, Nebraska car donations program. If you do so, you will be helping your fellow Omahans who are grappling with breast cancer, possibly saving their lives, while at the same giving yourself all the privileges in store for our car donors, including getting a top tax deduction and free and fast towing service.
Omaha, Nebraska: 'The Big O'
The city of Omaha is located in the east part of Nebraska on the west bank of the Missouri River. It is the county seat of Douglas County and the largest city in Nebraska.
Before, tourists overlooked Omaha as just a quick stop in their itineraries.
Several years later, Omaha, nicknamed the Big "O," is now one of the top cities in the United States with the most number of billionaires. Omaha is the home to the headquarters of four Fortune 500 companies, including mega-conglomerate Berkshire Hathaway, which is headed by Warren Buffett, one of the richest people in the world.
The city boasts of numerous attractions, including the Omaha Zoo, which is North America's largest indoor rainforest as well as the world's largest indoor desert! The zoo also has over seven acres of indoor exhibits, underground caves covering 130 acres, and thousands of animals! What's more, the zoo is open all year long which is perfect for rainy days, too!
Sad to say, these attractions cannot be enjoyed by bed-ridden people suffering from breast cancer. Don't you wish to help them beat the disease with your car donation support, so they could rise up and live normal lives again?
Where Will the Proceeds from Your Donations Go?
When you make a car donation to our Omaha, Nebraska car donations program, it will go straight to our two non-profit organization partners that have dedicated themselves to helping breast cancer patients and fighting the deadly disease on all fronts. These are the American Breast Cancer Foundation (ABCF) and the Women Involved in Nurturing, Giving, Sharing, Inc. (WINGS).
These two non-profits provide such services as:
Financial assistance for breast cancer treatment including surgery, oncology services, hospital fees, and outpatient medication for needy patients;
Improving existing link referral systems that allow affected women free access to local resources, services, and information that are customized according to the individual's ethnicity and language; and
Raising public awareness on the signs and symptoms of breast cancer to promote early detection and, thus, more effective treatment.
Your Rewards for Your Car Donations
When you donate a car to our Omaha, Nebraska car donations program, you are not only helping breast cancer patients and their families you are helping yourself as well!
Expect to receive the following benefits when you join us in our fight against breast cancer:
The pickup and towing of your vehicle are completely free.
You are now free from the expensive repairs, insurance, maintenance of your car.
Save time and the trouble of selling your vehicle.
Avoid the hassles of advertising or listing your vehicle.
You don't need to store an unwanted car anymore.
Enjoy our easy and simple donation process.
We will take care of everything for you, including paperwork.
Enjoy that special feeling of happiness, knowing that you did something incredible to help fellow Omahans suffering from breast cancer.
How to Make a Car Donation
We at Breast Cancer Car Donations are glad to provide you with a quick, simple, and convenient Omaha, Nebraska car donations process. Here is how you make a car donation:
Fill out our online donation form with information details about the car you're donating and yourself. If you want to talk, you can also give us a call at 866-540-5069. Tell us the most convenient date, time, and place for you where we can pick up your car.
We will contact an affiliate towing company in your area, and its truck will arrive to pick up your car. You don't even need to be there. We will give you a donation receipt that releases you from all liabilities on the car you donated, allowing you to de-register your vehicle, dispose of your license plates properly, and cancel your insurance coverage. Keep the receipt since you may need it for tax purposes.
After your car is sold on an auction, we will mail you a tax-deductible sale receipt that shows your donated vehicle's final selling price. This will serve as the basis of your tax deduction claim when you file your itemized federal tax return.
The Types Vehicles We Accept for Donation
We accept nearly all kinds of vehicles for Omaha, Nebraska car donations. Regardless of the condition of the vehicle you're donating, we will gladly accept it.
Here are some examples of common vehicles we accept:
Cars
SUVs
Trucks
Vans
Minivans
Motorcycles
Boats
Yachts
RVs
Trailers
Snowmobiles
ATVs
And more!
If you want to check out more of the vehicles we accept, please visit our vehicles accepted page.
Donate Your Car Now!
If you want to participate in our Omaha, Nebraska car donations, let us know right away and we'll take care of everything!
Call us at 866-540-5069 and help save the lives of breast cancer patients in your city with your car donations!
or Call Us Now at 866-540-5069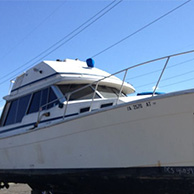 Excellent customer service!