New Mexico Car Donations
Donate Your Vehicle and Save Lives!
New Mexico Car Donations: Extend Convenient Charity to Support Breast Cancer Patients
Taking to heart the welfare of breast cancer patients in New Mexico, we at Breast Cancer Car Donations have launched our New Mexico car donations program. It's a campaign to encourage residents of the state to practice convenient charity to support the breast cancer communities in their state.
We accept New Mexico car donations and then sell the donated vehicles through auctions. The proceeds go directly to our nonprofit organization partners, which then use the funds to provide life-saving services to breast cancer patients in this state.
Just like in other states, New Mexico has seen many of its women succumb to breast cancer. That's why we are exerting more vigorous efforts to fight breast cancer and extend more help to needy women who have contracted the devastating disease.
Breast cancer is not only traumatic, both physically and mentally. It also cripples affected families financially. Poor and uninsured patients are the hardest hit since without financial assistance, they could not receive proper diagnosis and treatment because of the prohibitive cost of the same. Knowing the high cost of treatment which they could not afford, some women with the disease simply wait for the disease to claim their lives.
The Reason Why We Are Here
This is the reason why we are intensifying our New Mexico car donations campaign so we could give hope and a new lease on life to these unfortunate victims of breast cancer. No matter how daunting the challenge, we believe that through collective charity, the people of New Mexico can beat breast cancer.
New Mexico is in need of modern-day heroes who are willing to donate vehicles. If your vehicle has already taken you to many places, it's high time to take it on another journey. Let your vehicle go the extra mile by helping breast cancer patients.
How to Donate Your Car for the Benefit of Breast Cancer Patients
Breast Cancer Car Donations has made its New Mexico car donations process as easy, quick, and simple as possible. We made sure that our three-step process is convenient for both donors and beneficiaries.
A simple call can change the lives of many. Once you're ready to make a car donation to us, call us at 866-540-5069. Tell us a few details about yourself and the vehicle you're donating such as its make, model, and mileage. You may also fill out our online donation form to begin the process. Either way, we will respond promptly.
Our New Mexico car donations process will require some necessary paperwork. We often require donors to present the title of the vehicle, but state policies may vary. Feel free to call us at 866-540-5069 to clarify this matter.
You will hear from us after we've checked all the information you shared about your vehicle. We will ask you to pick the most convenient date and time for the vehicle pick-up. Please note that this is absolutely free of charge.
We will issue a donation receipt before the pick-up. This will relieve you from any liabilities of owning the vehicle. The receipt is also a requirement for the processing of your top tax deductions.
Taking part in our New Mexico car donations program has its perks. After we sell your car, we will send you by mail your tax-deductible sales receipt. The amount indicated there will serve as the basis of your tax deduction claim when you file your itemized income tax return.
Benefits of New Mexico Car Donations
Many donors do not expect anything in return when they donate to charities. However, our New Mexico car donations program grants many benefits to donors. You may be surprised to know of the perks you will gain for donating!
Donating a car for breast cancer patients gives you the satisfaction of helping people in need. You are given the chance to save the lives of fellow Americans struggling with the deadly disease. You may find new meaning in your life after donating.
The easy and convenient donation process is also a benefit for you.
You also enjoy free pick up and towing—something you cannot expect when you are selling your vehicle.
You also save yourself a lot of money when you stop paying for the cost of your car's maintenance, repairs, registration, and insurance payment. Upon pick up, you are no longer responsible for all those money-depleting details.
The best part of our New Mexico car donations program is, of course, the tax deduction you can claim. You can enjoy more or less a $500 tax cut. This way, you're not left empty-handed after donating your vehicle.
Contact us at 866-540-5069 today, and donate your car to our New Mexico car donations program now!
Donate a Car to New Mexico Breast Cancer Nonprofits Today!
Looking for more information about donating in a particular area of New Mexico? Click on one of the cities closest to you from the list below.
or Call Us Now at 866-540-5069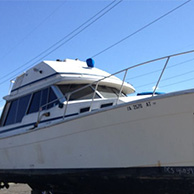 Excellent customer service!