New Hampshire Car Donations
Donate Your Vehicle and Save Lives!
New Hampshire Car Donations: Your Old Car Can Bring New Hope to Breast Cancer Patients
Through a very simple act of donating your old car to our New Hampshire car donations program, you will be playing a significant part in the fight against breast cancer. That old and idle car of yours can help save lives of breast cancer patients and enable researchers to pursue their search for a cure for the deadly illness.
When you decide to work with us at Breast Cancer Car Donations, you partner with prestigious nonprofit organizations that provide life-saving services to breast cancer patients and specialize in the study of breast cancer. Your donated vehicle can be a tool for generating funds to nonprofits such as American Breast Cancer Foundation and Women Involved in Nurturing, Giving, Sharing, Inc.
If you've long wanted to get rid of your run-down automobile, this is the time to do it. Take part in our New Hampshire car donations today and let these women know that you truly care. Contact us at 866-540-5069.
Things You Must Know About the Granite State
Did you know that New Hampshire is home to the country's first free public library? Or that it's the first state to declare its independence from Mother England? It also happens to be the only state where a foreign war formally ended!
Here are other interesting facts about the Granite State that you might not be familiar with:
It's the birthplace of Alan Shepard Jr., the first American astronaut in space.
Sales tax is unnecessary for New Hampshire locals.
The state is responsible for the invention of the snowmobile.
The world's first mountain-climbing cog railway is found at Mt. Washington.
One of the state's attractions is the Old Man of the Mountain, with its structure resembling a face of a man.
The Granite State holds the record for having the second highest surface wind.
The first woman to run for governor, Marilla Ricker, hails from New Hampshire.
Go Through a Stress-free Donation Process
If there's one thing that makes Breast Cancer Car Donations stand out from other car donation programs in New Hampshire, it's the fact that donors are given the benefit of experiencing a fast and convenient process. That's right, we don't want you to feel stressed from dealing with loads of paperwork, which is why we'll be the ones who will handle everything.
All it takes is for you to inform us about your decision to contribute to our New Hampshire car donations program. You may choose to fill out our online donation form or talk to us on the phone, whichever you feel is more convenient. We'll be asking about the make and model of your vehicle, after which we arrange a date and time for its pickup.
With the tow truck we hired coming to haul your car away, you're not obligated to be at home during the pick-up if you have to be somewhere else. Just make sure that the towing company will find your car keys and title inside the vehicle. And don't forget to remove your personal belongings inside the car.
As for its cost, it's completely free!
We'll be placing your New Hampshire car donation up for auction, with the proceeds given to local nonprofit charities that are fighting breast cancer.
As a token of appreciation, we'll be sending you by mail your 100 percent tax-deductible sales receipt, indicating your donated vehicle's sale price. This will serve as the basis of your tax deduction claim when you file your itemized income tax return.
Do you have any other questions about Breast Cancer Car Donations? Check out our FAQs page here.
Enjoy the Perks of Your New Hampshire Car Donations
When you donate a car in New Hampshire, you're not only providing hope for breast cancer patients and their families, but you're also doing yourself a huge favor by disposing a useless automobile at no cost to you. Of course, you also have the opportunity to receive promising tax benefits.
To give you a sneak peek, here are the benefits you will get when you donate to our New Hampshire car donations program:
A hassle-free and convenient donation process
Free towing and pickup of your car
No need to pay for your car's insurance or maintenance fees anymore
No need to handle paperwork
No need to go through the complicated process of selling or advertising
More space for your garage or driveway
Feeling of joy knowing that your New Hampshire car donation s will play a crucial role in the lives of breast cancer patients
Vehicles for Breast Cancer Car Donations
Almost all types of vehicles are readily accepted in our New Hampshire car donations program. Regardless of your automobile's age, state or condition, we're happy to have it with us.
Whether you got an unwanted camper despite its excellent condition or a non-operational truck that's been occupying your garage for quite some time now, feel free to make a donation out of it. To give you other examples, here's a list of what we normally take as New Hampshire car donations:
Vans or minivans
Motorbikes
Buses
Jet skis
Farm equipment
Boats
Trailers
Motorized wheelchairs
Snowmobiles
Planes
Still feeling uncertain about us accepting your vehicle for our New Hampshire car donations program? Call us and tell us about your concerns.
Are you ready to make a contribution to Breast Cancer Car Donations? Support us in the battle against the disease. Contact us at 866-540-5069 and donate your car today.
Donate a Car to New Hampshire Breast Cancer Nonprofits Today!
Looking for more information about donating in a particular area of New Hampshire? Click on one of the cities closest to you from the list below.
or Call Us Now at 866-540-5069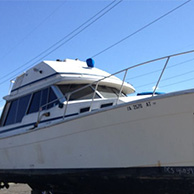 Excellent customer service!