Naples, Florida Car Donations
Donate Your Vehicle and Save Lives!
A Simple Act of Charity That Means a Lot to Needy Breast Cancer Patients
An old car, or a pickup truck, or whatever vehicle that you decide to donate to charity may not mean much to you. This won't definitely hurt your pocket – especially if you're one of the rich residents of Naples City, Florida, considered as one of the wealthiest cities in the United States with the second highest proportion of millionaires per capita in the entire country.
You would perhaps even welcome the opportunity to have a nonprofit organization like Breast Cancer Car Donations to take the trouble of towing your old vehicle out of your property. It would save you the trouble of removing what you consider as junk while giving space in your garage for your brand-new SUV.
Your satisfaction will most likely go several notches higher once you realize that the old vehicle you're donating to our Naples, Florida vehicle donation program will support thousands of your fellow Americans suffering from the scourge of cancer – in all likelihood even saving their lives!
Deciding to participate in our Naples, Florida auto donation program is indeed a great way to give back to your community. With your simple act of charity, you will help generate funding for the programs designed to save the lives of as many breast cancer victims as possible, particularly those who are uninsured and who have no sufficient means to pay for the cost of their treatment.
We serve the entire state of Florida, including (but not limited to) nearby communities such as Fort Myers.
Breast Cancer in America Today
According to the National Breast Cancer Foundation, Inc., more than 252,710 women in the United States are diagnosed with breast cancer each year and that more than 40,500 victims will die. It's not a disease exclusive to women. An estimated 2,470 men also suffer from breast cancer annually with approximately 460 dying every year.
The good news, however, is that cancer survival rates are rising. If the cancer is only in the breast and has not metastasized, the five-year relative survival rate is placed at 99 percent, according to Cancer.net.
Today, the United States has a population of over 3.3 million breast cancer survivors, thanks to early cancer detection and improved disease management and treatment.
Donate a Car for Cancer and Help Save More Lives
When you donate a car to breast cancer in Naples, Florida, more lives could be saved, some of them perhaps from your own community.
As you already know, Naples, Florida has so much to offer: white sands, great restaurants, Audubon Corkscrew Swamp Sanctuary, North Collier Regional Park, and shopping at places such as Third Street South and the Avenues. Truly, this beach town makes it easy to feel like life's a dream. 
Yet even here people get cancer, as is evidenced by local cancer treatment centers such as the Florida Cancer Specialists, GenesisCare and American Cancer Society. When you donate to our Naples program, you empower programs that help patients and their families.
Our organization manages car donations on behalf of our two nonprofit partners – the American Breast Cancer Foundation (ABCF) and Women Involved in Nurturing, Sharing, Giving, Incorporated (WINGS, Inc.). These two nonprofits are currently implementing programs in support of breast cancer patients who cannot avail themselves of federal government healthcare assistance due to lack of health insurance. Their programs are premised on achieving these objectives:
Provide uninsured and underserved breast cancer patients access to screening, diagnosis, and effective treatment

Help breast cancer patients in managing the unwanted side effects of their treatment

Provide funds for research for breast cancer cure

Raise awareness about breast cancer prevention and detecting early signs of breast cancer
Charity Begets Substantial Rewards
You also stand to reap plenty of benefits if you take part in Naples, Florida car donations.
By donating your car, you will receive a maximum tax deduction that you can use in the next tax season. You can deduct a minimum $500 or the final selling price of your car, whichever is higher, from the tax due you.
You also save yourself the expenses and hassles of keeping an old car that gives you nothing but trouble on the road due to mechanical breakdowns. You'll be freed from repair and maintenance costs and you won't need to pay for your car insurance anymore. You also gain space on your property for your new car.
Don't bother to try selling your old car. Chances are, that would only give you more trouble than relief. You'd be dealing with irritating people who would only be willing to pay a pittance for your car – if your first had it repaired and repainted!
Simply get rid of something you no longer want and move on!
Quick and Easy Donation Process
We are here to make life easier for you. We value your vehicle, even if it's a rundown truck. To show that we mean what we say, we made the donation process quick and easy. Just give us a call or fill out our online donation form to let us know that you want to take part in Naples, Florida car donations. Give us a few basic details about the vehicle you're donating like its make and model. Tell us also the best time, date, and place for picking up your vehicle. After we verify the information you shared, we will arrange for a tow truck to pick up your donation at no cost to you.
We accept all kinds of vehicles, whether they're in good condition or not. Call 866-540-5069 and get free towing services for your Naples, Florida car donations!
or Call Us Now at 866-540-5069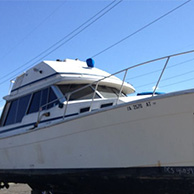 Excellent customer service!