Louisiana Car Donations
Donate Your Vehicle & Transform Lives!
Breast Cancer Car Donation in Louisiana
Through a simple act of making Louisiana car donations, you will be playing a significant role in the fight against breast cancer. A car that's no longer useful for you can be a source of funds for organizations that aim to banish the deadly disease. Breast Cancer Car Donations, together with trusted nonprofits, transforms your vehicle donations into funds that are used to research for possible ways to prevent and treat breast cancer.
With so many cancer-stricken women in the country, organizations are doing everything they can to find a potential remedy for this life-threatening illness. This is why making Louisiana car donations with us sounds perfectly reasonable. Not only are you supporting the affected women, you're also making the situation less burdensome for their families.
Do you have an old motorcycle that's been stuck in your garage for almost a year? Have you been longing to get rid of your family minivan for a good cause? Whatever vehicle you have, consider it a weapon against breast cancer.
How Does the Donation Process Work?
If you're looking for a Louisiana car donations program that gives a fast-paced and efficient service, you have come to the right place! Here at Breast Cancer Car Donations, the donation process is so effortless that you don't even need to handle a single paperwork. That's right, we take care of everything – right from the free towing to the processing of the tax receipt.
Simply let us know that you have an old vehicle you're willing to give away as one of the Louisiana car donations. Either fill out our online form or give us a call and leave the rest to us.
Once we see that your car qualifies for our donation program, we'll arrange a date and time for it to be towed away. And you don't have to spend a single cent! You don't even need to be around at the time we haul off your vehicle.
We will auction off your vehicle, with the generated funds going to reputable nonprofit organizations that specialize in breast cancer research.
Expect a tax receipt in your mailbox a few days after your donated car is sold. You'll need the receipt to cancel your car's insurance and registration details.
So there you go! See how convenient it is to make Louisiana car donations with us? You dispose of an unwanted vehicle, receive tax deductions, and most importantly, you're about to help save the lives of women who are battling cancer.
How Can I Benefit from Making Louisiana Car Donations?
When you decide to donate a car in Louisiana with Breast Cancer Car Donations, you not only help fund breast cancer research and treatment, you also get to enjoy several perks that go with it. Yes, good deeds do have rewards!
By contributing an old vehicle to our Louisiana car donations program, expect benefits including:
A quick and easy donation process
Save the money you would otherwise spend for your car's insurance, maintenance, and repairs
Freedom from haggling with car dealers
No longer needing to advertise or look for potential buyers
Being qualified for a possible huge tax deduction
Feeling of happiness knowing that your Louisiana car donations will help in the continuing effort to find a cure for breast cancer
What Vehicles Do You Accept?
Breast Cancer Car Donations takes almost all kinds of vehicles, including ones that are no longer in good working condition. As long as you have the vehicle's title, your donation is good to go! Let us know as early as possible if you don't have one, so we can help you find a replacement title.
From trucks to RVs to riding lawnmowers, we will gladly have them on our Louisiana car donations program. Some of the other vehicle types we accept are:
Snowmobiles
Tractors
Vans and minivans
Motorcycles
Motorhomes
SUVs
ATVs
Motorized wheelchairs
Yachts
Fleet vehicles
If you have uncertainties about your vehicle's eligibility for our Louisiana car donation program, feel free to contact us or you may check out our FAQs page. We'll be happy to hear from you.
The Pelican State
Named after King Louis XIV, the state of Louisiana has a lot to brag about. Not only does it have the tallest state capitol building in the country, it is also home to the world's longest water bridge, the Lake Pontchartrain Causeway.
With the Eastern Brown Pelican as the state bird, Louisiana would actually earn its most popular nickname from it. The only state without counties, Louisiana refers to its political subdivisions as parishes.
Another reason to love the Pelican State is its introduction of jazz music to the world. Louis Armstrong, considered as the most influential jazz artist in history, was actually born in New Orleans. Louisiana would also bring the first opera performance in the country.
The state is also notable for being the country's leading producer of oysters, alligators, and crawfish, with Breaux Bridge known as the "Crawfish Capital of the World." Another city in Louisiana, Gueydan, would be named as the "Duck Capital of America" due to the abundance of the winged animal in the area.
'I Want to Make Louisiana Car Donations Now'
Are you ready to donate your old minivan? Be a part of the campaign to beat breast cancer by donating your vehicle today. You'll never know how much difference your Louisiana car donations can make in the lives of breast cancer sufferers.
Contact us at 866-540-5069. We are looking forward to saving lives with you.
Donate a Car to Louisiana Breast Cancer Nonprofits Today!
Looking for more information about donating in a particular area of Louisiana? Click on one of the cities closest to you from the list below.
or Call Us Now at 866-540-5069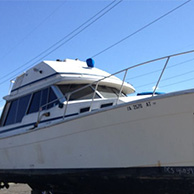 Excellent customer service!