Baton Rouge, Louisiana Car Donations
Donate Your Vehicle and Save Lives!
Ease the Burden of Breast Cancer Patients through Baton Rouge, Louisiana Car Donations
Did you know that if you have a heart for those afflicted with breast cancer and a battered car that you're desperate to dispose of, you could make a massive impact in your local community? Donating your vehicle to Breast Cancer Car Donations through our Baton Rouge, Louisiana car donations program makes a lot more sense than you think.
There's no denying the fact that breast cancer treatments can cost a fortune, why is why uninsured and underserved breast cancer patients can't afford them. When they forego treatment altogether, they virtually sign their own death warrants.
To save the lives of these patients, Breast Cancer Car Donations has teamed up with IRS-determined 501(c)3 nonprofit organizations to provide them with the means to undergo full treatment, which includes surgery, chemotherapy, and radiation treatment.
When you donate to us a vehicle that you no longer want or need, you'll help us raise more money to cover the cost of our charity partners' operating expenses. This enables them to continue delivering comprehensive breast health services for the benefit of all Americans who need them.
Aside from providing needy breast cancer patients with easy access to medical facilities, our charity partners provide breast cancer survivors with follow-up care such as laboratory work, annual mammograms, and physician visits five years after remission. Other beneficiaries receive free breast cancer screening and prevention and education services.
The Capital of Louisiana
Baton Rouge is home to many historical sites, people, and events. The city is brimming with interesting facts so much so that when you go there, you'll always find something to do or a piece of interesting information to learn.
Here are some of them:
Baton Rouge is French for "Red Stick." You may think that it symbolizes something, but it actually does not. The name of the city was coined by a French explorer three centuries ago who happened to stumble upon a stick with fish blood that served as the boundary between the Houma and Bayoungoula tribes.
The latest survey showed that the city had 221,559 residents, making it the second-largest city by population in Louisiana, next to New Orleans.
Baton Rouge was the only city outside the 13 colonies where one of the many American Revolution battles was fought.
The tallest state capitol in the United States is found in Baton Rouge. The building is about 450 feet tall with 34 stories.
Donate Your Vehicle and Enjoy the Perks!
The wonderful thing about donating to a charity is that it isn't one-sided when it comes to the benefits. Both the donor and the beneficiaries get something out of it. Here are the perks that you'll surely enjoy when you participate in our Baton Rouge, Louisiana car donations program:
Our donation process is quick and easy!
Time is a huge factor when it comes to vehicle disposal. That is why we have made our donation process as quick and simple as possible to eliminate wasted time.
It's only through donating to a charity that you get to experience free towing services.
You can get a huge tax break when you donate your old clunker to us since we are in partnership with IRS-certified 501(c)3 nonprofit organizations.
You can forget about the stresses of selling an old and run-down vehicle!
If you sell, there's no sure way of telling when your vehicle will be sold. However, by donating your vehicle to us, you can skip the hassles that are associated with selling!
It's So Easy to Team Up with Us!
Our vehicle donation process is made up of three incredibly easy steps. It assures zero stress on your part while we do the heavy lifting. Take a look at our donation process and see for yourself:
1. Give Breast Cancer Car Donations a call at 866-540-5069 or fill out our online donation form. Provide us with the basic details about yourself and your vehicle.
2. We'll verify your given information and make the necessary arrangements for your vehicle's fast and FREE pickup. A tow truck from an affiliate licensed towing company will collect your vehicle and hand you a towing receipt that releases you from all liability on your vehicle from that point onward.
3. We'll sell your vehicle at an auction and send you your 100-percent tax-deductible sales receipt via mail within 30 days following the sale. You'll need this receipt when you claim your tax deduction in the next tax season.
If you want to know more about our vehicle donation process, call us at 866-540-5069 or send us a message online. You can also check out our FAQs page for more information.
We Welcome All Types of Vehicle Donations!
One of the best things about our Baton Rouge, Louisiana car donations program is that you don't have to be shy about donating a vehicle that has a faulty ignition switch, a defective air conditioner, a dead battery or a couple of flat tires. Even if it has thousands of miles on it, we'd still gladly call it our own.
To give you an idea, here's a list of what you can donate to us:
Standard vehicles
Cars: coupes, convertibles, hatchbacks, hybrids, sedans, luxury cars, sports cars
SUVs: crossover versions, compact, mid-size, and full-size
Vans: cargo vans, minivans, family vans, passenger vans,
Trucks: pickup trucks, panel trucks, refrigerator trucks, dump trucks, extended cabs, box trucks
Fun vehicles
Motorcycles: touring bikes, dirt bikes, off-road bikes, scooters, choppers, mopeds, cruisers
ATVs: three-wheelers, four-wheelers
Boats: fishing boats, catamarans, tugboats, speedboats, sailboats, cruise ships, yachts, pontoon boats
Others: Jet Skis, RVs, snowmobiles, campers, trailers, motorhomes, noncommercial planes, gliders, golf carts
Work vehicles
Construction vehicles
Landscaping vehicles
Farm equipment
Other vehicles
Riding lawnmowers
Motorized wheelchairs
Use Your Vehicle to Save Lives Now!
If you're looking for the best donation program to donate your car to, don't hesitate to call us at 866-540-5069 or fill out our online donation form. We will do our best to get the best out of your vehicle and use it for the benefit of breast cancer patients in your city. Call us and take part in our Baton Rouge, Louisiana car donations program now!
or Call Us Now at 866-540-5069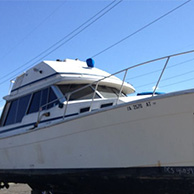 Excellent customer service!