Iowa Car Donations
Donate Your Vehicle and Save Lives!
Battle Breast Cancer Today with Your Iowa Car Donations
The State of Iowa can benefit greatly from our Iowa car donations program. There is a large number of breast cancer patients scattered across the state. Our Iowa car donations program gives locals an opportunity to stand in solidarity with breast cancer communities in the state.
Breast cancer has already claimed thousands of lives in America. Records show that it is one of the leading causes of death in America. Poor and impoverished women often have a higher risk of death.
Monetary resources are often the most crucial factor in the battle against breast cancer. Healthcare is not something that many women can afford. Money is a key element in prevention, early detection, and even medication.
Certain communities in Iowa often create campaigns for breast cancer prevention. It is through these campaigns that women are educated about the disease. However, such activities often need funding to be able to reach the small towns in the state.
Surviving Breast Cancer
Rich patients who contract breast cancer often have a higher chance of survival. But treatment is often a luxury that not many women can afford. Even mammograms to detect breast cancer are often quite expensive for many women.
Women also suffer more as breast cancer progresses without being detected. Unfortunately for these women, it is only when the disease has already worsened when they start to see and feel drastic changes in their body. This gives the patient a slimmer chance of survival.
Poor women who are diagnosed with breast cancer have little or no access to healthcare. Without support, they cannot afford the expensive treatment for the disease. Left untreated, breast cancer quickly progresses, leading to the death.
Helping Iowa's Poor Women
Breast Cancer Car Donations is now kick-starting a funding program to help poor women in Iowa. With our Iowa car donations program, we seek to help communities in the state by educating them on measures to prevent breast cancer. We do this through our nonprofit organization partners that have dedicated themselves to fighting breast cancer and helping its victims. The platform also directs funds directly to the breast cancer communities in Iowa.
Iowa is in dire need of car donations to help alleviate the conditions of the state's breast cancer communities. All it takes is a vehicle and the willingness to donate. Call us today and practice charity in your own community!
Vehicle Donations for Breast Cancer Patients in Iowa
Our Iowa car donations program accepts various types of vehicles. We take cars, trucks, vans, motorcycles, and SUVs. We also accept boats, non-commercial planes, jet skis, snowmobiles, RVs, campers, lawnmowers, trailers, golf carts, fleet vehicles, and even farm equipment.
For queries on this subject and others, feel free to reach out to us at Breast Cancer Car Donations at 866-540-5069.
How to Donate Cars for Breast Cancer Patients in Iowa
Donating a vehicle to Iowa breast cancer patients is not as complicated as it seems. We have made sure that our process is convenient for both donors and beneficiaries. We have integrated a three-step process for your convenience.
Contact Us
Our Iowa car donations program gives donors a convenient way to reach out. A simple call can change the lives of many. Once you're ready to make a donation, pick up your phone and give us at Breast Cancer Car Donations a call at 866-540-5069.
You may also fill out our online donation form to begin the process. Either way, we will respond promptly.
The Iowa car donations process will require some necessary paperwork. We often require donors to present the title of the vehicle. State policies may vary. Feel free to call us at 866-540-5069 for further questions!
Schedule the Pick-Up
You will hear from us after we've gathered all the necessary information about your vehicle. We will ask you to pick the most convenient date and time for the vehicle pick-up. Please note that this is absolutely free of charge.
We will issue a tow or donation receipt after the pick-up. This will relieve you from any liabilities of owning the vehicle. The receipt is also a requirement for the processing of your top tax deductions.
Receive Tax Deductions
Donating a car for breast cancer patients in Iowa has its perks. We will mail you the necessary documents for you to file your tax deduction. It only takes a couple of weeks after the vehicle's auction.
Why Should You Donate a Vehicle to Breast Cancer Patients in Iowa
Iowa car donations will also give your car a new purpose. Your donated vehicle, regardless of its state, is quite useful for breast cancer patients in Iowa. You and your vehicle are working hand in hand in helping breast cancer patients.
Apart from this, you also save yourself a lot of money. Say goodbye to ad placement fees, maintenance, repairs, and insurance. Upon pick up, you are no longer responsible for your old vehicle.
Joining our Iowa car donations program is free of charge. You enjoy free pick-up and towing. Such is a pleasure that cannot be enjoyed when you are selling your vehicle.
The easy and convenient donation process also benefits you. Donating to breast cancer patients is simple. All you have to do is call Breast Cancer Car Donations and we'll do the rest for you.
The best part of car donations is enjoying tax deductions. You can enjoy more or less $500 worth of tax deduction in your vehicle. This way, you don't go empty-handed.
Donate your vehicle to our Iowa car donations program now! Contact us at 866-540-5069 today!
Looking for more information about donating in a particular area of Iowa? Click on one of the cities closest to you from the list below.
or Call Us Now at 866-540-5069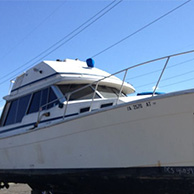 Excellent customer service!