Centennial, Colorado Car Donations
Donate Your Vehicle and Save Lives!
Centennial, Colorado Car Donations: Give Hope and Happiness to Breast Cancer Victims
If you are thinking about doing something meaningful in your life, a deed that will have a great impact on the lives of people who badly needed help but something you can easily do, we've got what you're looking for: our Centennial, Colorado car donations.
You'll be part of something remarkable – saving people's lives – when you volunteer to donate your car to us, which is an easy thing to do if the one you're giving away is something you don't want anymore because it's old and gives you trouble on the road.
If you have a car, or a boat, or a motorcycle, or whatever vehicle that you don't want anymore, consider donating it to us at Breast Cancer Car Donations for the benefit of uninsured and underserved breast cancer patients in Centennial, Colorado.
If you do, you will be helping our non-profit partners raise money. They will be creating numerous charity events and programs that will truly help people with breast cancer. These charities are also working to find new and more effective ways of preventing, diagnosing, screening, treating, and eventually finding a cure for the disease.
Why Choose Breast Cancer Car Donations?
That old vehicle sitting in your garage can become an important source of funding for providing the needs of people who have breast cancer.
However, you must be wondering, why choose Breast Cancer Car Donations? Let us dig deeper and tell you the reasons why we are your best choice when it comes to donating to charity:
When you join our Centennial, Colorado car donations program, you can be eligible for a hefty tax deduction from your car donation depending on the final selling price of your car when we auction it.
Get rid of your unwanted vehicles for free and with very little effort on your part.
When you donate your vehicle to us, you will no longer be faced with the problem of what to do with your old unwanted car, truck or motorcycle.
Save precious time and avoid the hassle.
When you try to dispose of your vehicle by selling it, you will have to take the trouble of advertising, listing, and dealing with prospective buyers. There would be security risks involved here like loss of privacy. When you simply donate your vehicle to us, you don't need to go through all these laborious and even dangerous tasks.
Save money with an end to the payment of maintenance, insurance, and registration costs.
When you donate your vehicle to us, you don't need to spend money anymore for the maintenance and repair of your old car and its insurance and registration payments. No more wasting of precious money, time and energy for an old vehicle.
Get that exquisite feeling of happiness.
Donating to our Centennial, Colorado car donations program is clearly a great opportunity to help fellow citizens who are facing a crisis in their lives. You would be giving hope and happiness to a lot of breast cancer patients and their families. Getting rid of an old unwanted car may not be a big thing to you, but it is to the people whose lives will be changed as a result of your generosity.
Our Quick, Simple, and Convenient Car Donation Process
At Breast Cancer Car Donations, we help you donate your car fast and easy! In fact, the only thing you need to do is give us a call at 866-540-5069 or fill out our online donation form, and we'll take care of the rest.
When you begin your car donation process through the phone or the internet, we will just ask you a few details about yourself and the vehicle you're donating –its type, make, model and year. We will ask you your preferred time, date, and place for the pick-up.
We'll immediately arrange for a licensed towing company in your area to pick up your vehicle. You don't have to be present during the towing. We will give you your donation receipt that releases you from all liabilities on your car, giving you the right to cancel your car insurance and registration.
You will receive your IRS tax-deductible receipt in the mail after your vehicle is sold at auction. You'll need the receipt to back up your top tax deduction claim when you file your federal tax return.
If you have questions about our Centennial, Colorado car donations process and other things, don't hesitate to give us a call! We are here for you! You can also check out our FAQ's page.
The Types of Vehicles We Accept for Donation
We accept nearly all types of vehicles for car donations here in the area as long as they come with proof of ownership. The vehicle being donated needs to have a title so that we could sell it at auction.
We are most appreciative of multiple car donations. If you have more than one old vehicle you'd want to dispose of, donate them all to us!
The most common types of vehicles we accept for donation are:
Cars: sedans, vans, SUVs, trucks, motorcycles, buses, pickups
Boats and planes: sailboats, motorboats, fishing boats, yachts, pontoon boats, houseboats, jet skis, non-commercial airplanes
RVs: recreational vehicles, motorhomes, campers, travel trailers, pop-up trailers, fifth wheelers
Specialty vehicles: ATVs, snowmobiles, motorized wheelchairs, riding lawn mowers, tractors, farm equipment.
Even if your car doesn't run anymore or its rear lights have conked out, we will still accept it! The only instance when we have to say "no" is if the vehicle you're donating in an abandoned one with no title that you just picked up on the road.
Centennial: 15th Safest U.S. City
The city of Centennial is located in Arapahoe County in the U.S. State of Colorado. Situated just south of Denver, Centennial is home to almost 104,000 residents.
The city was just officially incorporated in 2001. Centennial is Colorado's 10th most populous municipality and ranked as the 15th safest city in the country.
Get Started!
Join our Centennial, Colorado car donations program for breast cancer now! Contact us at 866-540-5069 and donate your car now!
We also do car donation programs in all the other 50 states! Click here to check them out!
or Call Us Now at 866-540-5069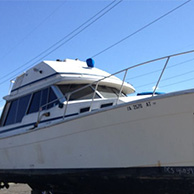 Excellent customer service!