Cape Coral, Florida Car Donations
Donate Your Vehicle and Save Lives!
Cape Coral, Florida Car Donations: Become a Superhero and Save Lives of Cancer Victims
In your wildest dream, have you ever thought of becoming a superhero – like Superman or Wonder Woman – someone who could do wondrous things like saving people's lives?
Now, you can turn your dream into reality! With your Cape Coral, Florida car donation, you don't have to wear Superman's cape to be a hero. Just donate your old dusty car to Breast Cancer Car Donations. The proceeds from the auction of your donated vehicle will be used to fund programs aimed at saving the lives of thousands of cancer sufferers in the country, including those in the area.
Thus, by volunteering to donate a car for breast cancer, you would in effect be extending the lives of these cancer patients. That's definitely a heroic act!
The beauty of it all is that you can take part in our Cape Coral, Florida, car donation services without leaving your home, without exerting much effort, and without shelling out any amount. With just one phone call, you can become an instrument for bringing goodness into this world, giving you a priceless sense of fulfillment and enhanced self-image. 
Located in Lee County on the Caloosahatchee River, Cape Coral is a planned community that's the second largest city in Florida. While it's best known for its extensive waterfront with 400 miles of waterways, this community is also home to the Florida Cancer Specialists & Research Institute, GenesisCare and Advocate Radiation Oncology. This reveals there's a great need for the support that vehicle donations provide. When you donate a car to charity with us, you do something to join the fight against breast cancer. We serve the entire state of Florida, including nearby communities such as Fort Myers and Bonita Springs.
Material Benefits for Your Charitable Act
That's not all. As a result of your charitable act, you also stand to gain material benefits! Your Cape Coral, Florida car donation will make you eligible for a top tax deduction, greatly reducing the annual personal income tax you have to pay. At the same time, you save money since you won't have to spend any more for car repairs and insurance payments.
Come to think of it, making your car "sell-worthy" might cost you more and you might overshoot your budget. The repair, maintenance, and possible towing charges on top of your storage fees might cost you a lot more than your expected budget.
Donating your car to our organization in Cape Coral, Florida frees you from all these hassles. Don't worry if your car is no longer in tip-top shape. We accept most types of vehicles, even those that are not running anymore.
You don't even have to pay a single cent for the towing of your car. That's on us.
3 Easy Steps to Donate
Moreover, with your old clunker gone, you free up space in your garage or driveway for a new car. You get all these benefits by just following three easy steps:
Step 1:
Visit our website and fill out our online vehicle donation form. You can also call Breast Cancer Car Donations at 866-540-5069. One of our eager-to-help phone representatives will walk you through the process and provide you the information you want. Our phone representative will require these details from you:
Your car's make and model

Your preferred time and date for towing and pick-up

Your vehicle's location for pick-up
Step 2:
After we checked and verified the information you provided, we will make arrangements with a local tow company for your free pick-up and tow. Within 24 to 48 hours, the local tow company will call you to provide you additional information about the towing process.
Step 3:
Your car will be picked up and the local tow company will give you a receipt to free you from all liabilities.We will then auction your vehicle. Once it sells, we will send you a letter by mail or email to inform you of your vehicle's final selling price. We will attach in the letter your tax receipt, which you can use to file your Cape Coral, Florida tax deduction.
Where Your Donations Will Go
We will then send the proceeds to one of our two non-profit organization partners that are running programs for breast cancer patients and pursuing other anti-cancer campaigns. These are the Women Involved in Nurturing, Giving, Sharing, Incorporated (WINGS, Inc.) and American Breast Cancer Foundation (ABCF).
Both these charities are dedicated to providing complete breast health care to breast cancer patients. They also advocate for the early detection of breast cancer as well as diagnosis. These advocacies are directed to uninsured and underserved individuals afflicted with breast cancer.
Breast Cancer Car Donations is an organization committed to generating funds to help our leading breast cancer non-profit organization partners in providing assistance to cancer patients who are not receiving healthcare support from the government. Our vehicle donation program exists to generate more funds in the fight against breast cancer.
Through your generous donations, we are able to support such programs as:
Providing assistance to cancer patients, survivors, and their families

Educating the public about the causes and prevention as well as detection of breast cancer

Helping cancer patients have access to medical treatment and diagnosis

Funding for research for breast cancer cure
Help us fight cancer and get tax deductions from a Cape Coral, Florida car donation at the same time. Call Breast Cancer Car Donations in Cape Coral at 866-540-5069 and donate now.
or Call Us Now at 866-540-5069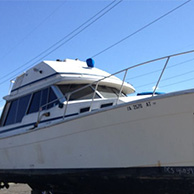 Excellent customer service!