Arlington, Virginia Car Donations
Donate Your Vehicle and Save Lives!
Arlington, Virginia Car Donations: Choose to Care – Donate Your Car!
Donating your car to our Arlington, Virginia car donations program is one way of getting rid of your unwanted old vehicle that has been taking up the extra space in your garage. The proceeds from the sale of your donated car will be used to provide additional funding for breast cancer awareness, prevention, screening and diagnosis, and the continued search for a better treatment and cure.
Aside from finally getting that extra garage space, you also get to feel good knowing that your simple act of charity would help a lot of women who are suffering from breast cancer.
Cancer happens when the growth of the cells in the body goes out of control. Every year, the Centers for Disease Control and Prevention estimates that about 237,000 women and 2,100 men are diagnosed with breast cancer. Currently, the average risk of an American woman developing a breast cancer is 12 percent, meaning the woman has a one in eight chance of having the disease over the course of her lifetime.
It is estimated that 41,000 women and 450 men will die from breast cancer yearly, making it the second leading cause of death in women in the United States.
The risk of getting breast cancer goes up as a person ages. Most women are diagnosed with breast cancer when they reach the age of 50 and above while in men, breast cancers are usually detected between ages 60 to 70. Other risk factors include genetic mutations, family history, and excessive alcohol consumption.
Together with the other non-profit organizations, Breast Cancer Car Donations operates with one goal in mind: Save the lives of the women battling breast cancer.
Arlington, Virginia at a Glance
Arlington County is situated in Northern Virginia and sits directly across Washington, D.C., of which it was a part of for a brief period. Its population is estimated to be around 230,050, making it the sixth largest county in Virginia.
In 2014, 1,294 inpatient hospitalizations for female breast cancer were recorded in the state of Virginia. Arlington was one of the districts that had the highest incidence rate among the 35 health districts. With your help, we can help bring these rates down and together, bring about a positive change in the community.
The Vehicles We Accept for Donation
Whether you own a running or non-running vehicle, Breast Cancer Car Donations will be willing to accept it. We accept almost all kinds of vehicles across 50 states. You can even donate more than a single vehicle if you want to!
Still not sure if that clunker of yours would make the cut? Here is the list of vehicles we won't refuse:
Cars: Sedans, SUVs, vans, trucks, motorcycles, buses, pickups
Boats: Motorboats, sailboats, yachts, houseboats, fishing boats, jet skis
RVs: Recreational vehicles, campers, travel trailers, pop-up trailers, five-wheelers
Specialty Vehicle: ATVs, snowmobiles, motorized wheelchairs, riding lawn mowers, tractors, farm equipment
 How You Can Donate
We make it a goal that our car donors go through a hassle-free process of donating their cars to us. With these three easy steps, you will be a step closer to helping us support breast cancer victims:
Let us know you want to donate.
You can start by filling out our online donation form that can be found on our website, or you can directly call us at 866-540-5069 and we'll be happy to walk you through the process of your Arlington, Virginia car donations. We'll only be needing a little bit of your information as well as the details of the vehicle you'll be donating such as its make and model, year, and mileage.
Schedule your free pickup.
After we receive your request, our team will arrange with a licensed towing company in Arlington, Virginia, and we'll have your vehicle picked up at your convenience. You won't even have to be present during the pickup. We'll do it for free!
Receive your tax-deductible receipt.
Wait for your IRS tax deduction receipt in your mail. You will need to use your receipt so you can claim your maximized tax deduction.
Now you know that saving lives could take less than 15 minutes! How amazing is that?
Donating a car you once loved qualifies you to have a little bit of something in return, don't you think?
The Benefits You Will Get
Because we work with certified 501(c)3 non-profit organizations, your donation to our Arlington, Virginia car donations program qualifies you for a top tax deduction if you itemize your taxes.
Save yourself from the hassle of maintaining or selling something you no longer want.
Skip the hassle of making a listing and negotiating with a prospective buyer. Donating your car to Breast Cancer Car Donations through our Arlington, Virginia car donations program eliminates the time wasted on convincing people to buy your old car.
The cost of car maintenance and repair will skyrocket over time. When you simply donate it, you free yourself from the expenses of maintaining, storing, and insuring something you want to get rid of. Just follow the three easy donation steps and you're done!
You won't have to do anything, including all the paperwork.
No vehicle donation is hassle-free if the donor covers the paperwork. The good news is, when you donate your car to our Arlington, Virginia car donations program, we'll handle all the paperwork for you from title transfer to tax-deductible receipts! 
You get the opportunity to help others.
No matter how small your donation is, you'd feel good knowing that your donation could help women battling breast cancer. You'd sleep at night knowing that you've helped someone out there, and the sense of fulfillment that comes from that will never compare to anything else in the world.
Be the Reason Someone Smiles Today
Do you know a person who's been diagnosed with breast cancer? If you do, then we know that this message moved you.
The truth is, you don't have to keep a car that you don't need for another year. Donate it to Arlington, Virginia car donations and help prevent and treat breast cancer in your city.
Contact us at 866-540-5069 and get free towing services for your Arlington, Virginia car donations!
or Call Us Now at 866-540-5069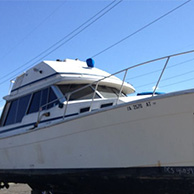 Excellent customer service!