Winterize Your RV: 6 Simple Steps to Protect Your Rig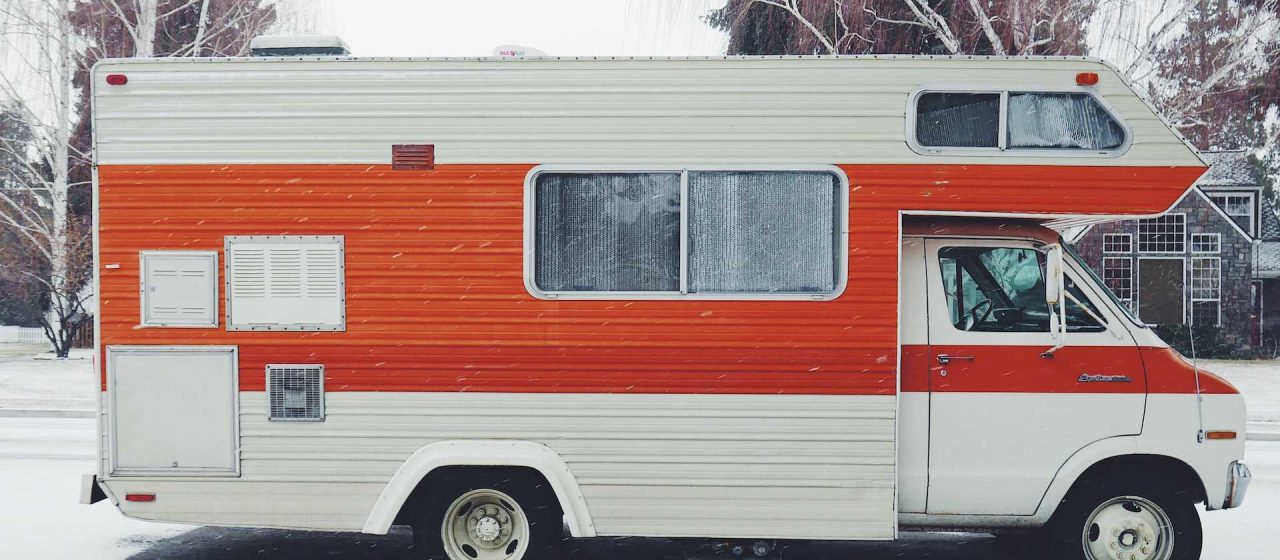 Photo by Frankie under Unsplash License
Ward Off the Harsh Effects of the Cold Season!
Your RV takes you on epic road trips during the spring and summer months. While these road trips take a back seat during the colder season, you still need to protect your rig against potential damage brought on by the long winter months. Winterizing it will ensure that your RV will be good to go once the sun shines bright again.
During winter, your RV will be subjected to colder or even freezing temperatures. The cold will particularly take its toll on the exterior of your road trip companion. To keep it in the best shape before the temperature takes a plunge, here are the things you need to do:
Winterize your water system.
You don't want your pipes to crack because of freezing temperatures during winter. The first thing you need to do is to turn the water heater off and then flush all of the water from your pipes. Open all the faucets while draining. Fill your water system with antifreeze and make sure that the antifreeze reaches all the faucets. Make sure that you also pour antifreeze into the drains to cover all bases.
Remove your batteries.
Since you're not going to use your vehicle for a while, it will be best to remove your batteries in the meantime and store it in a dry place. Don't leave it on a concrete floor or it will discharge by the time you need it again. If you cannot remove your battery, disconnect the negative battery cable temporarily.
Protect your vehicle's exterior.
Apply wax to protect your car's exterior from harsh weather conditions.
Clean your awnings and AC filters.
Cleaning your awnings will protect them from the buildup of mold due to moisture. The same goes for your AC. Make sure the AC's filters are clean and dry before you tuck your vehicle away for the winter.
Use a dehumidifier.
Having your vehicle stuck up for months during winter makes it prone to mold and mildew. A dehumidifier can help minimize moisture buildup in your car's interior.
Cover your wheels.
Protect your wheels from the elements by covering them up. While other types of vehicles switch out tires for the winter, RVs only need to keep their wheels protected from the elements since they won't be in much use during the cold season.
Got an Old Vehicle You Want to Dispose Of? Here's a Quick and Rewarding Way to Do It
If your RV or any other vehicle has been in your garage for several seasons already because it's no longer in good condition, you may want to get rid of it to free up space. The quickest and most rewarding way to do that is by turning it over to us at Breast Cancer Car Donations. We'll use your donation to help needy breast cancer patients in your area recover from their affliction.
We will auction off your donated vehicle and use the proceeds to support the life-saving mission of our charity partners. These IRS-certified 501(c)(3) nonprofit organizations use the funding we give them to provide uninsured and indigent breast cancer patients with easy access to leading cancer centers in the country as well as financial assistance to cover the costs of their treatments, hospital fees, doctor consultations, medications, and other essential health care services they need. Our charity partners also provide free breast cancer screening and diagnosis as well as cancer prevention and education services.
As our donor, you can expect to receive valuable rewards, including getting entitled to receive the maximum tax deduction in the next tax season.
You will also benefit from our free pickup and towing service.
Above all, you'll have the ultimate pleasure and satisfaction of doing something extraordinary that can help save lives.
We are affiliated with several licensed towing companies all over the country, which means we can collect your charitable gift from any U.S. location.
We welcome almost all types of vehicles, even damaged ones that are no longer running.
Donating to us is quick, safe, and easy. Check out this page to see how convenient it is to donate your unneeded vehicle to Breast Cancer Car Donations.
For more information, head over to our FAQs page. If you have any questions or concerns, feel free to call us anytime through our toll-free hotline at 866-540-5069. You may also write to us here.
Turn Your Unwanted Vehicle into a Lifesaver Today!
You can turn your old and unwanted vehicle into a powerful life-saving tool. Hand it over to us, and we'll use it to bring hope and relief to breast cancer sufferers in your area. Call Breast Cancer Car Donations at 866-540-5069 or fill out our secure online donation form now!