What's the Difference Between Winter Tires vs. All-Season Tires?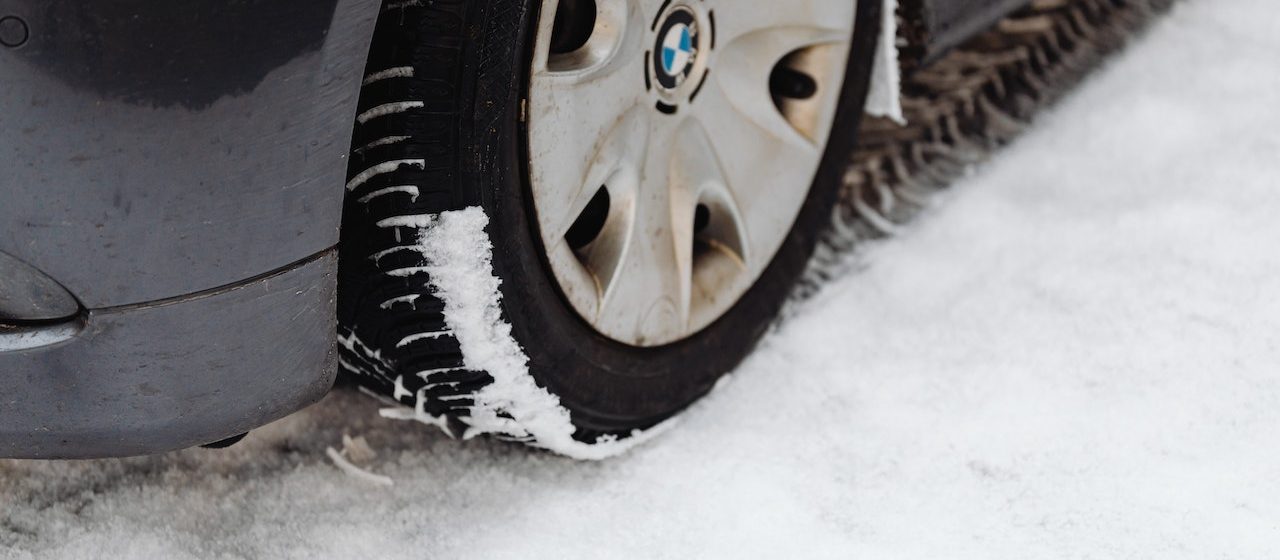 Photo by Karolina Grabowska under Pexels License
What's the Difference Between Winter Tires vs. All-Season Tires?
If it's your first time to drive across a snowy part of the country, you must have asked yourself these questions: "What's the difference between winter tires vs. all-season tires?" and "How can I know if I have to switch to winter tires or all-season ones?"
If there's one thing you need to know, it's the fact that the right choice of what tires to use highly depends on the road conditions you encounter as well as the weather.
All of us know how important it is to fit the right kind of tires to your car for your own comfort and safety and those of your loved ones through any weather condition. What you really need to look out for are tires that guarantee good traction, braking, and grip when the weather gets bad.
Breast Cancer Car Donations wants to help you make an informed decision by showing you the difference between winter tires and all-season tires.
All-Season Tires
We wouldn't be surprised if you have all-season tires fitted to your vehicle. Aside from the fact that most people choose this type, most cars that come straight from the factory have all-season tires as well. If you want tires that are engineered for year-round performance and can give you smooth and quiet ride as well as a combination of benefits from winter and summer tires, you go for the all-season type.
However, even though they're great for a variety of conditions, all-season tires don't actually provide maximum summer and winter capabilities. For instance, they don't give the same kind of sharp handling and extreme grip that summer tires offer. Moreover, all-season tires are not highly recommended for driving on ice and trekking through snow.
All-season tires will serve you well if you live in areas with warmer climates where slick and icy roads are rarely seen.
Winter Tires
Winter tires were created for snow and ice and have deep treads for greater grip. The flexibility of the winter tire's specially formulated tread rubber that comes with biting edges is intended to give you better vehicle control.
The tread rubber on winter tires is softer than that on the all-season tires. As such, if you use winter tires in summer, you'd find yourself frequently replacing your tires because they would wear out easily. Likewise, softer rubber on dry roads results in diminished performance due to less precise handling and responsiveness.
It only makes sense to use winter tires if you live in an area where the climate is intensely cold and where the roads are extremely unpredictable due to heavy snowfall. In such a place, you can count on winter tires to provide you with traction that's needed for all types of winter conditions such as heavy snowfall, black ice, slush, and sleet.
The Bottom Line
Think of it this way: Although you can wear tennis shoes throughout the year if you want to, you'd probably agree that flipflops are much better in the summer if you're on the beach and boots are more ideal during winter if you're walking in the snow.
Do You Have an Unwanted Car?
Now that you know the main difference between winter tires and all-season tires, you can now make your own informed decision on whether or not you should replace your existing tires today.
Meanwhile, if you have a car that you no longer use or need, think about donating it to Breast Cancer Car Donations to help save the lives of breast cancer patients in your area.
The proceeds from the auction sale of your donated vehicle will help fund the programs of our IRS-certified nonprofit partners that are dedicated to providing comprehensive breast health services to all deserving individuals. Aside from free breast cancer screening, they also provide uninsured and underserved breast cancer patients with financial assistance, information, and access to medical facilities to ensure their treatment and eventual recovery and rehabilitation.
You will also reap rewards for your vehicle donation, including the highest possible tax deduction based on the selling price of your car at auction or its fair market value.
To find out the details of our vehicle donation program, check out our FAQs page. If you have questions, feel free to call us anytime at our toll-free hotline 866-540-5069 or send us a message online.
You can donate by filling out our secure online vehicle donation form or calling us directly. We accept vehicle donations anywhere in the United States since we have car donation programs in all 50 states.
Turn Your Unwanted Vehicle into a Lifesaver Now!
Knowing the difference between winter tires vs. all-season tires could assure your safety on the road this winter. Meanwhile, your charitable contribution to us at Breast Cancer Car Donations could contribute to the effective treatment and survival of a breast cancer patient. Call us at 866-540-5069 and turn your unwanted vehicle into a lifesaver now!