What Your Exhaust Color Means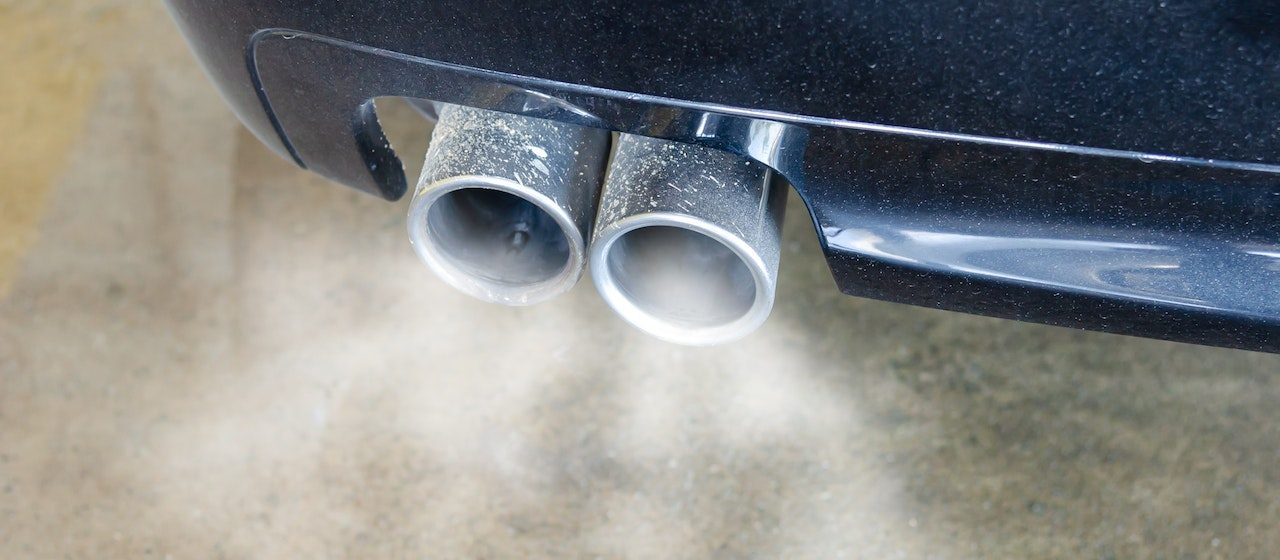 Photo by Khunkorn Laowisit under Pexels License
Take a Closer Look at the Smoke Coming Out from Your Car's Tailpipe
Is there something wrong with your car's engine? You don't have to go to great lengths to find out. Just take a closer look at the color of the smoke coming out of your vehicle's tailpipe and you'll get an idea about what's going on under the hood of your car.
What Is Your Exhaust Color Telling You?
Since your car is powered by an internal combustion engine, smoke is bound to come out from its exhaust pipe. You know that everything's fine when all you see is the kind of smoke that's not especially noticeable.
However, what if you see heavy gray, blue, white, or black smoke? Before your next drive goes up in smoke, Breast Cancer Car Donations gives you this handy information on the different exhaust colors and what they mean:
1. White
Be glad when nothing but thin white exhaust smoke comes out from your tailpipe the first time you start your car on a cold day. This is typically water vapor that results from the normal condensation process that's taking place in your vehicle's exhaust system.
2. Whitish gray
Large, puffy clouds of whitish-gray smoke usually indicate a cooling system leak that can put your car at risk of overheating. Before you find yourself dealing with a blown head gasket, you'll have to set up an appointment with your mechanic right away.
3. Blue
If there's an oil leak and your engine is burning it, you'll likely see blue or gray exhaust smoke. Your piston rings may be damaged whenever blue smoke comes out during acceleration. On the other hand, blue smoke that appears during deceleration could mean that the valve guides of your car's cylinder heads are damaged. If you don't want to end up with a seized engine that needs to be replaced, you'll need to have your engine checked out by a qualified technician.
4. Black
You know that your car is burning too much fuel when you see black smoke coming out from its tailpipe. This can be a result of a blocked manifold, clogged air filter, or a malfunctioning fuel injection system. If you're driving a newer car, a clogged air filter won't affect your gas mileage. However, you'll still need to have it checked out by a technician if you want your car to stay in tip-top shape.
Is It Time to Part Ways with Your Beloved Auto?
If you've driven your beloved car to its bitter end, you can give it a fitting retirement by donating it to us at Breast Cancer Car Donations. We'll use it to help save the lives of destitute breast cancer patients in your community.
Our team will have your auto fixed before putting it up for auction. We'll then transfer the proceeds to support the life-saving programs of our breast cancer-focused nonprofit partners. These IRS-approved 501(c)(3) nonprofit organizations use the funding we give them to deliver a range of breast health services to all deserving individuals.
Thanks to your donation, uninsured and financially struggling breast cancer patients will be able to gain easy access to leading cancer centers in the country. Our charity partners will also provide them with financial assistance to cover the costs of their treatments, doctor appointments, medications, and other essential health care services they need. Other beneficiaries get to receive free breast cancer screening and diagnosis, as well as prevention and education services.
You'll also greatly benefit from your donation since this will entitle you to receive the maximum tax deduction in the next tax season. Expect the 100% tax-deductible sales receipt of your vehicle in your mailbox a couple of weeks after its sale.
We will also haul your vehicle away for free wherever you had it parked or stored anywhere in the country.
However, the best reward you'll get is not a material thing. It's the joy and satisfaction you'll experience, knowing that your donation will be used to help save lives.
We accept nearly all vehicle types in our donation program, including those that are no longer in good condition.
To get to know the details of our quick and easy donation process and other relevant information, feel free to visit our FAQs page. You can also call us anytime through our toll-free hotline at 866-540-5069 or write to us here if you have certain concerns or inquiries that you want us to address.
Do Something Wonderful with Your Old Ride Today!
You don't have to feel sorry for your outdated car. It still has enough power to do something that's truly wonderful — helping save lives. Turn it over to Breast Cancer Car Donations by calling 866-540-5069 or filling out our secure online donation form now!