What To Expect In A Diagnostic Mammogram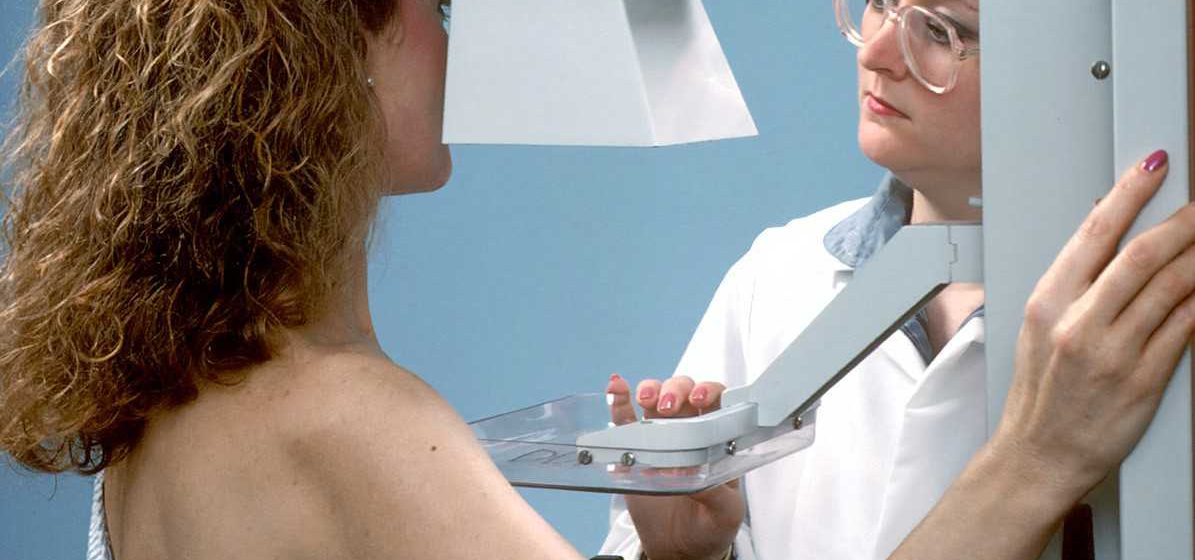 Photo by National Cancer Institute under Unsplash License
Learn How You Can Prepare Yourself for Your Diagnostic Mammogram
While screening mammograms are used to detect symptoms of early breast cancer, diagnostic mammograms are carried out when breast abnormalities have been discovered. These abnormalities can be in the form of a lump, breast tenderness, skin changes, or nipple discharge. The mammogram results will identify whether the changes are benign, or whether further treatment and tests are required.
Here's What You Need to Do
To avoid confusing your X-ray results, be sure not to wear deodorant, perfume, ointment, lotion, or powder. Residues from cosmetics may appear as shadows in the images, thus requiring you to undergo another mammogram.
If you're on your menstrual period, you should have the procedure done a week or two after. By this time, your breasts will no longer be tender, providing you with no more discomfort during the procedure.
If you have breast implants, inform the hospital or clinic ahead of time so they can schedule a longer appointment. The presence of implants can interfere with the images, which is why more time would be needed to obtain clearer views.
What to Expect
Before the procedure starts, the technologist will explain to you what's going to happen. They may ask you several questions such as whether you've undergone mammograms or other breast procedures before and your family's breast condition history.
The technologist will then ask you to undress from the waist up and remove any neck accessories that you might have. You will be given a cloth or paper gown to wear.
One at a time, your breasts will be placed between two plates. One plate will obtain the image while the other will compress your breast tissue. You'll be instructed to compress tightly and flatten your breasts onto the plate to enable the machine to take high-resolution photos.
It's not uncommon for women to feel pain or discomfort with the compression, but the good thing is that it only lasts a few seconds. Don't hesitate to tell the technologist if you feel uneasy during the procedure.
Although rare, you might experience aftereffects such as breast tenderness or bruising. In case you notice bruises or minor splitting of your skin, let the technologist know so that adjustments can be made.
It normally takes 10 to 15 minutes for a standard diagnostic mammogram to complete. If there are extra views required, expect to wait a little longer. For women with breast implants, the procedure may take about 30 minutes or more.
Understanding Your Diagnostic Mammogram Results
The written report of your mammogram test will either be mailed to you or sent directly to your doctor. The time will vary depending on factors such as:
The complexity of the procedure;
The urgency with which the results are needed by your doctor;
Whether you've had prior X-rays or other medical imaging tests that should be compared with this procedure (usually done if you have a condition that's being assessed); and
Whether the radiologist needs to obtain more information from your doctor before they can interpret the results.
If you still haven't received the report after a few weeks, contact your health care provider. Also, be sure to consult with your doctor as soon as you have the report so they can explain to you the results of your diagnostic mammogram exam.
Help Us Save Lives
Got an old car sitting idly in your garage for months? Have you been thinking of getting rid of it without having to sell or trade it? Here's the perfect solution: Donate it to us at Breast Cancer Car Donations!
We will gladly haul it away without costing you anything and at a date, time, and place convenient to you.
We will auction off your vehicle, with the proceeds going to nonprofit organizations that are working tirelessly to deliver vital assistance to needy breast cancer patients. These IRS-certified 501(c)3 nonprofit organizations provide their beneficiaries with financial assistance, easy access to medical facilities for their treatment, counseling, breast cancer screening, and other breast cancer prevention and education services.
To show you our gratitude and appreciation for your charitable contribution, we'll provide you with our free pick-up and towing service wherever your vehicle is located in the country. Your donation will also entitle you to receive a top tax deduction in the next tax season.
As for the types of vehicles we normally accept, you can check them out here.
For more information on our vehicle donation program, check out our FAQs page. Leave us a message here or call us at 866-540-5069 should you have any questions or concerns.
Make a Lasting Impact on Your Community Today
It will only take a few minutes of your time to contact us to make your vehicle donation. Such an act will surely leave a lasting impact on your community. Call us at 866-540-5069 or fill out our online donation form now!