What To Expect In A Breast Ultrasound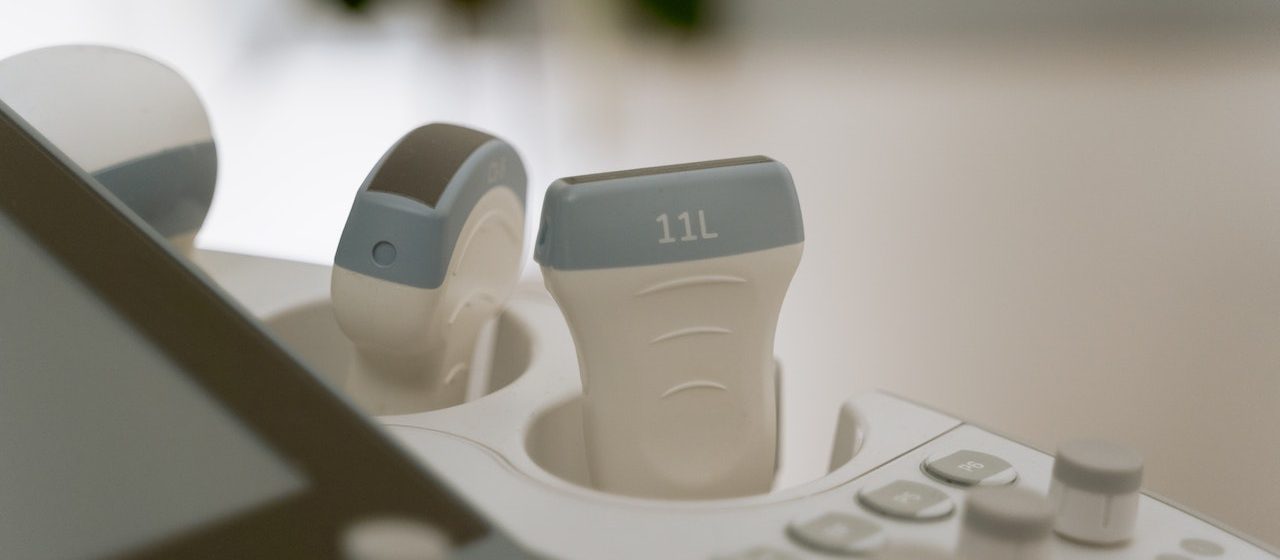 Photo by MART PRODUCTION under Pexels License
What to Expect in a Breast Ultrasound
Once a lump has been detected in your mammogram, it's most likely that your doctor will get you to undergo a breast ultrasound exam, also known as a sonogram. This procedure makes use of sound waves to form an image of the inside of your breast.
Health care providers find ultrasound to be especially helpful in determining whether a lump is a cyst or a solid mass. Since a breast ultrasound doesn't use ionizing radiation, this procedure is recommended for patients who are not candidates for radiation-based imaging techniques. Additionally, ultrasound is used by doctors to guide a biopsy needle to extract tissue from a lump for examination.
Other important functions of a breast ultrasound include:
Evaluating symptoms like redness, swelling, and pain
Evaluating abnormal nipple discharge
Verifying the results of a mammogram or an MRI scan
Monitoring breast implants
Assessing cases of mastitis (inflammation of the mammary tissues)
How to Prepare for Your Breast Ultrasound
Make sure that you don't apply perfume, deodorant, lotion, or powders when undergoing the procedure. Residues from these substances can interfere with the accuracy of the ultrasound images. Don't wear any necklace either, as you'll be asked to take them off anyway.
Wear a top that's easy to remove, preferably a zippered or button-up shirt. Also, since you'll be lying down during the session, a skirt wouldn't be a good idea.
What to Expect
In most cases, a breast ultrasound takes about 15 to 30 minutes to finish. The sonographer will give you an orientation before the exam starts. Don't hesitate to ask questions.
First, you will be instructed to change into a hospital gown. You will then proceed to the examination room where the sonographer will ask you to lie on a table. Be sure that you feel comfortable in your position.
The sonographer begins by examining your breasts thoroughly. They will apply a small amount of water-soluble gel to the area that will be assessed. After spreading the gel evenly, they will place a transducer over the area of concern, sliding it back and forth until clear images are formed on the monitor. They'll be capturing still images of the lump and its surrounding area, marking them with measurements for the radiologist.
Once the sonographer is done scanning your breast, they will check your armpit for hard or swollen lymph nodes and glands. A tissue paper will then be given to you to wipe off the gel, and you will be asked to get dressed.
The sonographer might ask you to wait for a few minutes as the radiologist checks on the images in case there may be unclear ones. A follow-up appointment will be scheduled after the results are out.
Your Breast Ultrasound Results
Depending on the clinic, hospital, or doctor, results of your breast ultrasound exam may be ready in a couple of days, or perhaps on the day of the procedure itself. Typically, results are handed to a doctor, who will interpret them during a scheduled appointment. If you still haven't heard from your health care provider or the facility in days or weeks, call them and ask them for any update.
If the ultrasound finds a solid lump, your doctor might request a biopsy and MRI for further evaluation. There's a chance that it can be cancer or another condition. However, if the image shows a fluid-filled cyst, no further testing will be required.
Support Breast Cancer Victims in Your Area
We encourage you to take part in our lifelong mission of saving the lives of breast cancer patients in your local area. You can easily do that by donating a vehicle to us at Breast Cancer Car Donations. We'll have your vehicle sold at auction, with the proceeds going to our IRS-certified 501(c)3 nonprofit partners.
These charities use the funding to provide comprehensive breast health services to all individuals who need them, especially uninsured and financially challenged breast cancer patients. These charities open doors for their beneficiaries to get easy access to medical facilities where they can undergo full treatment, including surgery, chemotherapy, and radiation treatment.
They also provide breast cancer survivors with follow-up care, including laboratory work, annual mammograms, and physician visits five years after remission. Other beneficiaries get to receive free breast cancer screening and prevention and education services.
You'll also benefit from your donation since it will entitle you to receive a hefty tax write-off in the next tax season. Moreover, we'll provide you with our free pick-up and towing service wherever you're residing in the country.
You can donate pretty much any type of vehicle. We even accept those that are no longer in good working condition.
For more information, check out our FAQs page. Have a concern or question for us? Leave us a message or talk to us directly at 866-540-5069. We'd be happy to help you!
Ready to Save Lives?
Are you ready to join the fight against breast cancer by helping save lives? Call us at 866-540-5069 or fill out our online donation form to make your car donation now!