What To Eat and Not To Eat During Radiation Therapy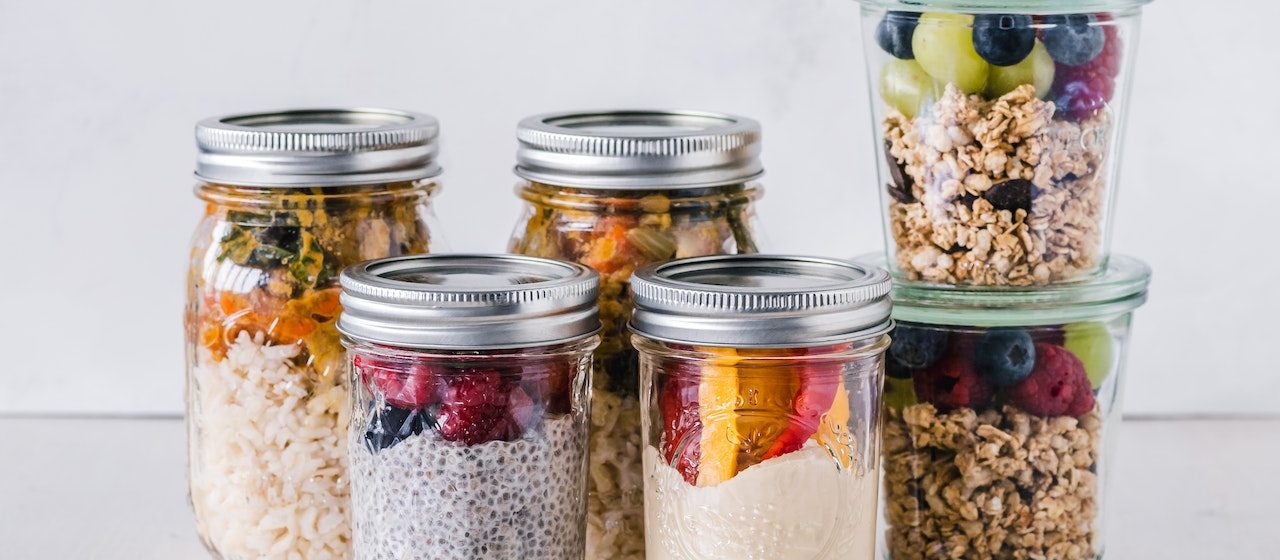 Photo by Ella Olsson under Pexels License
What to Eat and Not to Eat During Radiation Therapy: Recover Faster with the Right Foods
Good nutrition is key to good health. If you're undergoing radiation therapy, you'll need it now more than ever. Since the cancer treatment will most likely weaken your immune system, it's extremely important to modify your diet and ensure that you get the proper nutrition to nourish your body.
While radiation therapy kills cancer cells, it can also bring several side effects to your body. Depending on the area of radiation, side effects may include dry mouth, nausea, painful chewing and swallowing, mouth sores, and the inability to taste foods. Such reactions explain why patients oftentimes experience inadequate protein and calorie intake, leading to severe weight loss.
Your cancer care team will recommend you what foods to eat and avoid as you undergo treatment. Keep in mind that the nutrition needs of each patient will always vary. Your dietitian might advise you to stick to a high-calorie and high-fat diet for weight maintenance, or they might require you to consume cold foods such as ice cream to ease the sores in your mouth and throat that make it difficult for you to swallow.
Tips to Remember
Radiation therapy needs to be paired with a healthy eating plan to help patients rebuild healthy tissues and regain strength. Pay attention to these basic nutritional guidelines to ensure that you go through a smooth recovery:
Eat all sorts of healthy foods. Always include vegetables and fruits to your high-protein diet.
Eat small meals in between, ideally six to eight times a day.
Go for a liquid or soft diet if you experience painful swallowing.
Ask your health care team if you need food supplements.
Bring something to eat whenever you have a radiotherapy session.
Focus on liquids once you notice that the side effects are getting worse.
Foods to Include in Your Diet
It's crucial to give your body all the nutrients you need to combat breast cancer. These are foods rich in carbohydrates, proteins, fats, minerals, and vitamins. You'll also need to double your intake of fruits, vegetables, and water.
1. Carbohydrates
Carbohydrates are the body's major source of energy. They provide the fuel for us to function fully. Since radiation therapy can drain your energy quickly, you will need these foods:
2. Proteins
A high-protein diet is a huge must for breast cancer patients. Protein helps your body repair tissue and improves your immune system. You can get your sources from the following foods:
Low-fat dairy products like yogurt, cottage cheese, and milk
3. Fats
Like carbohydrates, fats serve as a rich source of energy for the body. Apart from that, they also supply loads of calories your body needs to maintain your weight. However, see to it that you only choose foods with the right types of fats, such as:
Full-fat dairy products like cream cheese, whole milk, cheese, and ice cream
4. Minerals and vitamins
Vitamins and minerals are what your body needs to function properly. Without them, your body wouldn't be able to use the energy it gets from the foods you consume. While a balanced meal with adequate calories and protein already contains plenty of minerals and vitamins, dietitians strongly recommend these food choices:
Foods to Avoid
Radiation therapy can increase your susceptibility to certain diseases and infections, especially if you're feeding your body with the wrong foods. We hate to tell you this, but if you're used to eating any of the foods mentioned below, you have no choice but to avoid them from now on.
Unpeeled fruits and vegetables
Although fruits and veggies play a vital role in your recovery, you have to make sure that you only eat the ones that are peeled. Bacteria are found in unpeeled fruits and vegetables, increasing your chances of an infected gastrointestinal tract.
Any type of raw food is an absolute no-no when you're getting radiation therapy. Undercooked beef, meat, poultry, or fish are usually contaminated with parasites and viruses, which is why it's best to avoid them.
Because radiotherapy is known to cause constipation and nausea, your dietitian will advise you to exclude spicy foods in your diet plan. Spicy foods not only provide cramping and discomfort in your gastrointestinal tract, but they can also aggravate your intestines and rectum.
We often hear nutritionists warning us to stay away from fried foods as much as possible. For people undergoing radiation therapy, it's certainly a matter that should be taken seriously. Frying increases the production of free radicals, which are substances responsible for the breakdown of cell membranes.
Take Part in a Meaningful Cause Today
If you own a clapped-out vehicle that you no longer use, donating it to us at Breast Cancer Car Donations would be the best way to get rid of it. We'll haul off your clunker wherever it is located at no cost to you. Such a donation will also entitle you to receive a top tax deduction in the next tax season.
At the same time, your charitable contribution will enable you to save the lives of struggling breast cancer patients in your local area. We'll auction off your donated vehicle and distribute the collected funds to our charity partners.
These IRS-certified 501(c)3 nonprofits will then use the money to provide their beneficiaries with financial assistance, easy access to medical facilities for their treatment, counseling, breast cancer screening, and other breast cancer prevention and education services.
For more details about our program, feel free to visit our FAQs page. If you have any questions or concerns, contact us at 866-540-5069 or leave us a message here.
Help Save Lives Today
While your rusty car may look useless to you, it can help extend the lives of breast cancer sufferers in your community. Call us at 866-540-5069 or fill out our online donation form to start saving lives today.