What to Do When You Get in a Car Accident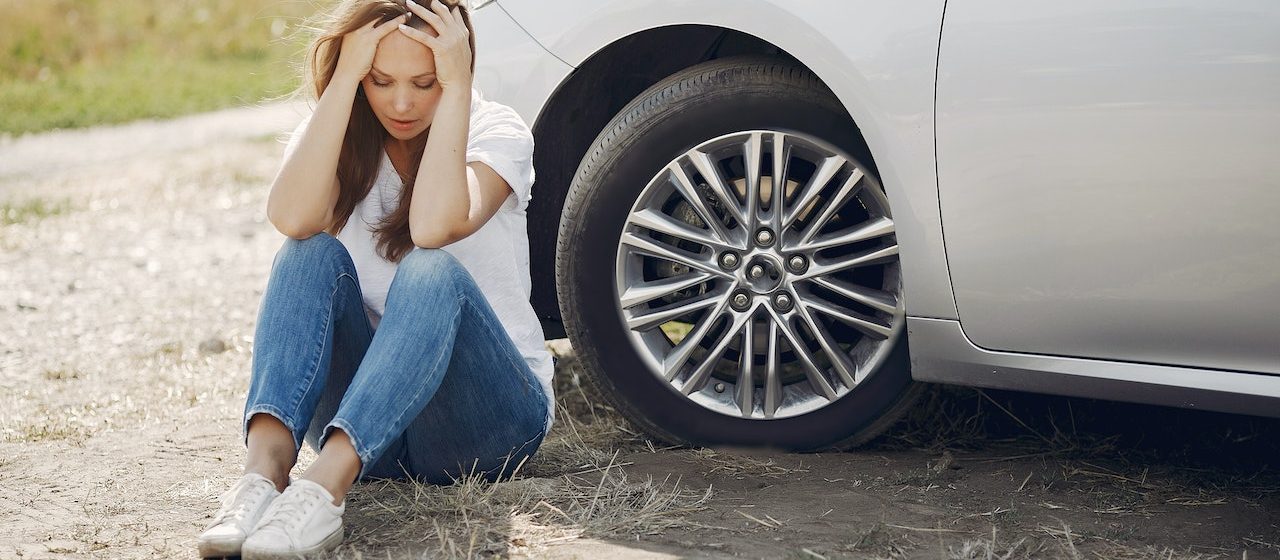 Photo by Gustavo Fring under Pexels License
The Steps You Need to Take after a Road Mishap
No matter how careful of a driver you are, getting into a car accident can be inevitable. There will always be clumsy or reckless drivers on the road. Extreme weather conditions are another thing, as well as distractions like a wild animal suddenly leaping out of nowhere.
Whether it's just a minor fender bender or a serious collision, it's important to educate yourself on what you need to do in case you get into a road accident. Don't be like others who can't think straight after a car crash.
So, what should you do at the scene of a vehicular accident? Breast Cancer Car Donations has compiled this checklist:
1. Check if you're hurt.
Safety should always be your priority. If you're badly injured, don't try to move. Call 911 or ask any of your unharmed passengers to do it for you. If you're fine to move, get out of the car and proceed to the next step.
2. Get out of harm's way.
If your car is still safe to drive, pull over to avoid traffic. Keep your hazard lights on and set up some flares or cones to signal other drivers. However, if the accident is more severe, just leave the car as it is and get yourself to a safer place.
3. Call the police.
Even if the accident is minor or no one is seriously hurt, it's best to call the police to report the accident so you can file a claim with your insurance company. Once an officer arrives, remember their name, badge number, and contact information. Make sure to get a copy of the accident report.
It's important to note, though, that some police departments have now transitioned to online reporting, which means that officers no longer visit minor accident scenes. If that's the case, you can request a copy of the report either from the law enforcement officer or through your insurance provider.
4. Provide accurate responses.
When an officer or any other first responder asks you questions, keep your answers as honest as possible. If you have any uncertainties, don't hesitate to tell them.
Don't speculate or guess, as doing so can only lead to recording false information. For instance, if they ask you if you're in pain or have injuries and you're not sure, tell them exactly that, rather than saying you're alright. Oftentimes, you start feeling the pain only a few hours, or even a day or two, after the collision.
5. Gather all evidence.
To legally protect yourself, it's crucial to take these two steps:
Take photos and/or videos of your vehicle from different angles, as well as the entire scene. Show the damage done to both cars. You might also want to snap a shot of the other party's license plate.
Record the time, date, and place of the accident. You can use the voice memo app on your phone to narrate what happened. Mention the street names and the direction each car was heading in before the accident.
6. Exchange information.
Next, exchange contact and insurance details with the other driver. Here are the important details you need to obtain from one another:
Driver's license and license plate number
Type, color, and model of vehicle
Insurance company and policy number
Avoid playing the blame game as you're going over the facts with them. The adjuster reviewing your claim will be the one to determine who's at fault based on a thorough investigation and all the evidence provided.
7. Notify your insurance company.
It's a good idea to call your insurer while you're still at the scene so that they can tell you what you need to do to start the claims process. Plus, not letting them know ASAP can leave you liable for damages you incurred from the accident.
Alternatively, you can take the virtual route to process your claims. Many insurance agencies now have mobile apps where you can begin the process online. Check your proof of insurance card for instructions or call the phone number.
Don't Know What to Do with Your Damaged Car? Here's a Bright Idea
If your car is badly damaged in a road accident and the vehicle is not properly insured, it might cost you a fortune to have it repaired. Moreover, having it repaired may not guarantee you the same quality of ride you had before.
If faced with this situation, you can still find a good use for that vehicle by donating it to us at Breast Cancer Car Donations. We'll gladly use it to help save the lives of destitute breast cancer patients in your local community.
Our team will have your vehicle fixed before putting it up for auction. We'll then turn over the proceeds to support the life-saving programs of our breast cancer-focused nonprofit partners. These IRS-approved 501(c)(3) nonprofits use the funding that we give them to provide comprehensive breast health services to their beneficiaries.
Thus, thanks to your donation, uninsured and indigent residents of your community can undergo free breast cancer screening and diagnosis. Those diagnosed with the disease stand to gain easy access to top medical centers as well as financial assistance to cover the costs of their treatments, doctor appointments, medications, and other essential health care services they need.
You'll also benefit from your charitable contribution. We'll promptly send you by mail the 100% tax-deductible sales receipt of your vehicle following its auction. This receipt will serve as your ticket for claiming the maximum tax deduction in the next tax season.
We'll likewise provide you with our free professional towing service anywhere in the United States. Just let us know the time, date, and place so we can coordinate with a local towing company to collect your vehicle.
The best reward you'll get for donating, however, is not a material thing. It's the priceless joy and satisfaction that you'll experience, knowing that your donation will be used to help save lives.
You can donate almost any type of vehicle that you can think of, including one that's no longer in good condition.
Interested to know more? The details about our quick and hassle-free donation process can be found on our FAQs page. You can also call us anytime through our toll-free hotline at 866-540-5069 or leave us a message here for your concerns or inquiries.
Use Your Beater to Fight Breast Cancer Today!
Your run-down car can still serve a worthy purpose. It can help save the lives of breast cancer-stricken women in your area. Call Breast Cancer Car Donations at 866-540-5069 or fill out our secure online donation form now!