What is Yacht Chartering?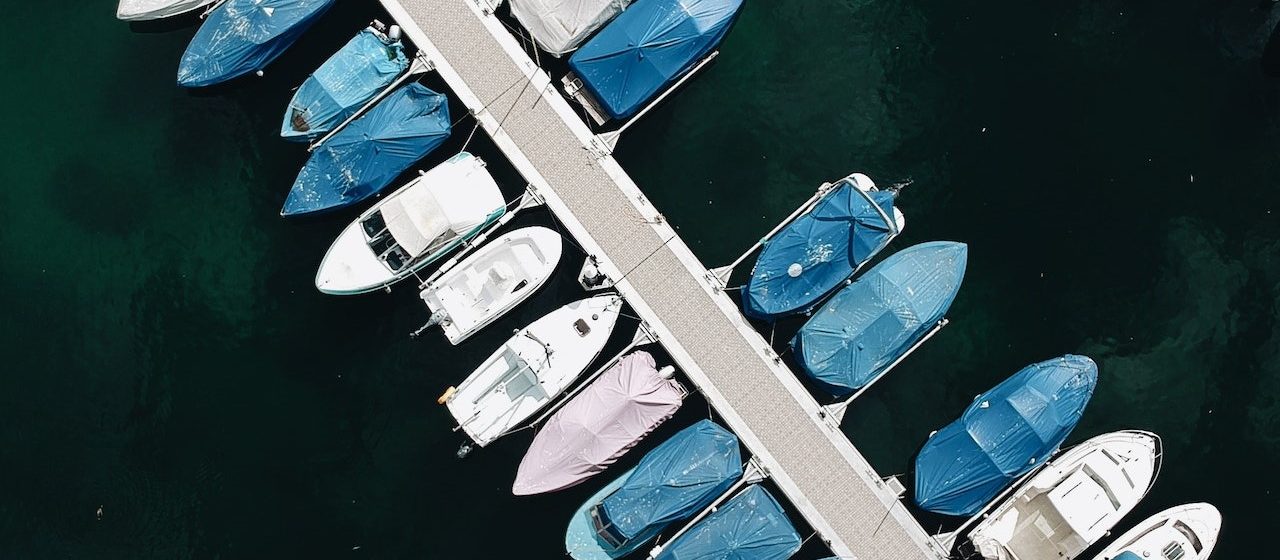 Photo by Djordje Petrovic under Pexels License
Understand These 4 Basic Concepts Before Booking Your Boat
If you want to sail on a yacht without actually having to spend hundreds of thousands of dollars on a luxury sea vessel, you may want to consider chartering a yacht.
Yacht chartering is a pretty simple practice. You rent a yacht for a base fare for the duration of your trip, which typically lasts a week or so. You choose which type of yacht you wish to charter and plan your vacation with either just a boat rental or a crewed yacht.
The prices will depend on the options you choose, which makes a chartered yacht a flexible option for a family trip or a getaway with your buddies. And while it costs several thousand dollars for a week's trip, you'll likely get your money's worth from this unique experience.
Ready to charter a yacht? Here's what you need to take note of.
1. You need a charter broker.
Unlike a typical hotel vacation where you can book your room directly on a hotel website, you will need a charter broker to plan your yacht charter. A professional charter broker, like a real estate agent, will help connect you to the best yacht available and the ideal crew. They will also give you advice on potential destinations you can explore on your trip based on your preferences. Having a good broker gives you plenty of options to choose from and helps you get the most reasonable price for your needs.
2. You set your destination.
If you are a first-timer with yacht chartering, you may want to explore several destination options with your broker. The Virgin Islands is a great choice for diving. The French Riviera, Corsica, Sardinia, Balearics, Amalfi Coast, and Sicily are perfect for food and shopping. The Caribbean is ideal for experiencing transparent blue waters and marine life including sharks, swimming pigs, and iguanas. The biggest advantage of yacht chartering is that you can enjoy the experience of being in any of these locations at your own pace.
3. It's not like a cruise.
One of the best things about yacht chartering is the ability to decide what to do on your trip — which water sports to engage in, what types of food to serve on board, and which island to travel to. Unlike booking a cruise where there is a schedule for activities on board the ship and sightseeing trips when it docks, you can take control of your itinerary when you charter a yacht. There is no need to pack and unpack your belongings like you would when you transfer to a different destination. You won't also be constricted by the tight sightseeing schedule made by tour guides. This makes chartering a yacht a fun and relaxing experience.
4. Go DIY or full crew.
You can choose a bareboat experience where you take charge of the boat on your own by paying only the base fare. Otherwise, you can splurge for additional services and amenities. It all depends on whether you want to explore the unchartered seas on your own or in the comfort of a fleet of professionals serving your every need.
Reach Out to Needy Breast Cancer Sufferers
While planning your dream vacation aboard a yacht, spare a thought for the impoverished members of your community who are suffering from life-threatening diseases such as breast cancer. You need not pull out your wallet to help provide for their medical needs. If you have a car that you no longer need, that's all you need to help them.
When you turn over that vehicle to us at Breast Cancer Car Donations, we'll use it to help save their lives.
Once we have your vehicle, we'll auction it off and use the proceeds to support the critical programs and services of reputable breast cancer nonprofit organizations that are in partnership with us.
These IRS-certified 501(c)(3) nonprofits are fully committed to improving the overall well-being of breast cancer patients throughout the country. Thanks to your car donation, our charity partners will be able to provide more of their beneficiaries with easy access to top cancer centers as well as financial assistance to cover the costs of their treatments, doctor consultations, hospital fees, medications, and other essential health care services. Their other beneficiaries get to receive free breast cancer screening, diagnosis, as well as cancer prevention and education services.
Now, for the fun part — your benefits as a donor. We'll pick up and tow away your vehicle for free wherever it's parked or stored anywhere in the country.
Plus, we'll promptly send you the 100% tax-deductible sales receipt of your vehicle after it's been sold. The receipt will entitle you to claim the maximum tax deduction in the next tax season.
Best of all, your donation will leave you feeling good about yourself, knowing that you've done something that can help extend someone's life.
We accept nearly all types of vehicles regardless of their age, mileage, and condition. Visit this page to learn what we usually take as vehicle donations.
For more information on our vehicle donation program, including our quick and convenient donation process, check out our FAQs page. If you have any concerns or questions, you may call us at 866-540-5069 or write to us here.
Help Save Lives Today!
Your problem car can turn from a drain on your budget to a symbol of hope for desperate breast cancer patients. Donate it to us at Breast Cancer Car Donations, and we'll turn it into a life-saving tool for those patients in your area. Get in touch with us at 866-540-5069 or make your donation here today!