What Is The Difference Between Mammograms and Breast Ultrasounds?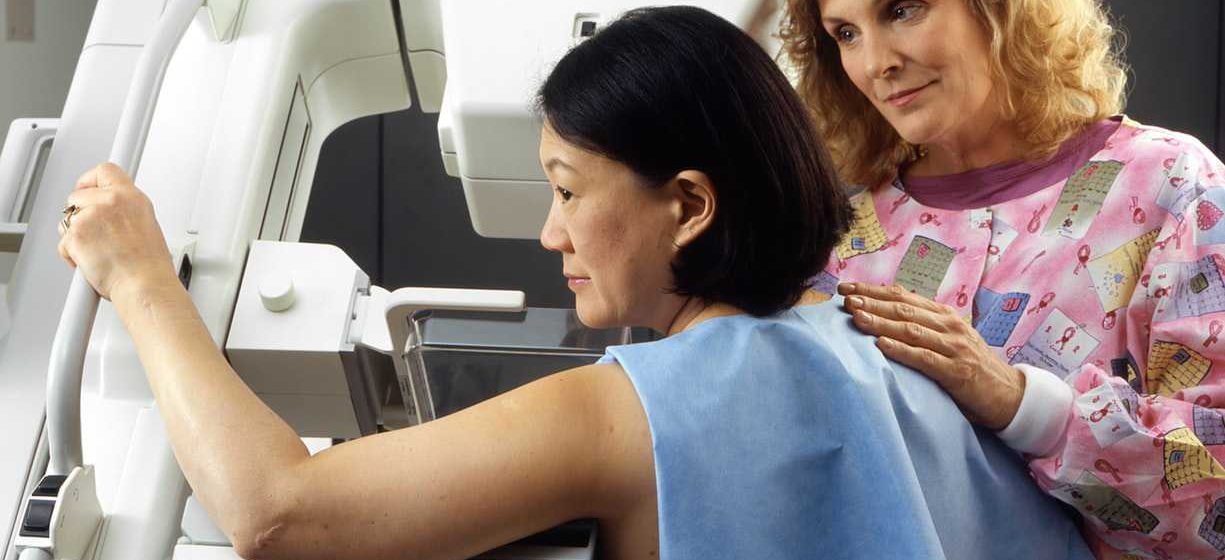 Photo by National Cancer Institute under Unsplash License
Know the Difference Between the 2 Cancer Detection Procedures
While most women over 40 have made annual mammograms a part of their preventive health care routine, many are unable to recognize the significant role breast ultrasounds play in the prevention of breast cancer. In case you're not aware, mammograms can miss tumors more so than ultrasounds. You might even be surprised to learn that breast ultrasounds are better in terms of evaluating specific abnormalities.
Why then would some doctors recommend annual mammograms and not ultrasounds? The answer is pretty simple: The two are assigned different roles.
Mammograms are merely used for screening, while ultrasounds are ideal for diagnosing breast conditions. This means that ultrasounds are normally performed in conjunction with mammograms and other breast cancer detection procedures, increasing the odds of early detection. For instance, if a mammogram finds a lump in a specific area, an ultrasound can tell if it's just a benign cyst or a possible cancerous tumor.
Mammograms
Again, it's important to emphasize that mammograms are used to detect early breast cancer. This procedure involves taking X-ray images of the breast — a horizontal view and a vertical one.
The breasts are placed on a plate one at a time. They are compressed for a few seconds to make sure that small abnormalities in the tissue won't appear obscure in the image. A radiologist looks at the images to pinpoint potential problems in the breasts, nipples, and the areas surrounding them.
Breast Ultrasounds
Unlike mammograms, breast ultrasounds aren't effective when it comes to screening. This is because they couldn't capture an image of the whole breast at once. However, what makes them extremely helpful is that they can reveal suspicious density in a breast. This is the very reason why doctors may recommend women to get an ultrasound when their mammograms or MRIs show abnormalities.
In this procedure, the sonographer spreads a gel on the affected area. They will place a hand-held transducer on the skin overlying the breast, moving the device back and forth to form images on the monitor.
Key Differences Between Mammograms and Breast Ultrasounds
1. Ultrasounds don't produce radiation.
For this reason, doctors would prescribe this procedure to be done on pregnant women, women with breast implants, and women under the age of 30.
2. Mammograms are better at detecting suspicious changes deep inside the breast.
While ultrasounds are good at assessing superficial lumps, they aren't as good as mammograms in terms of imaging deeper areas of the breast.
3. Ultrasounds are unable to take an image of the entire breast at once.
Unlike mammograms, ultrasounds don't have the technology to capture the visual of the whole breast, making it quite a challenge for the technician to operate. It's not uncommon for inexperienced technicians to commit certain errors.
4. Mammograms reveal microcalcifications.
This is the primary reason why mammogram is the best tool for early breast cancer screening. Microcalcifications, the minute accumulation of calcium surrounding a tumor, are only found through a mammogram.
Get Involved in the Battle against Breast Cancer
We at Breast Cancer Car Donations would like to encourage you to take part in our advocacy of saving the lives of underprivileged breast cancer patients. By donating your old and unwanted vehicle to us, you'll help us fund our charity partners, enabling them to deliver a range of breast health services to individuals in your community who need them. The services they provide include financial assistance to cash-strapped breast cancer patients, easy access to medical facilities for their treatment, counseling, and breast cancer screening.
As a donor, you'll benefit from our free vehicle pick-up and towing wherever you are located in the country. Your donation will also entitle you to receive a top tax deduction in the next tax season.
We accept nearly all kinds of vehicles — from sedans and RVs to motorcycles and boats, you name it! You can donate even a vehicle that's no longer working properly.
For more information, check out our FAQs page. If you have any questions or concerns, give us a call at 866-540-5069 or leave us a message here.
Take Action Now!
Why keep an unwanted car in your garage when you can use it to save lives? Call us at 866-540-5069 to start your donation process. Don't have your phone with you? Donate here!