What Is Metastatic Breast Cancer?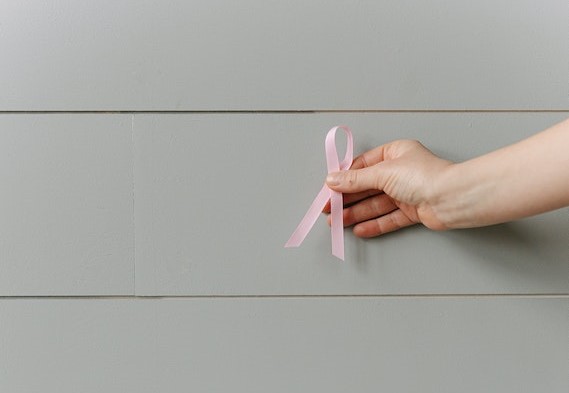 Photo by Thirdman under Pexels License
Get to Know the Symptoms of Metastatic Breast Cancer
Did you know that about 276,480 women and 2,620 men are estimated to develop invasive breast cancer this year? These estimates for 2020 come from the American Cancer Society.
Moreover, research shows that an estimated 6 percent of women already have metastatic breast cancer during their first diagnosis. More research, however, still needs to be done to determine the number of non-metastatic breast cancer cases that will later advance into metastatic breast cancer.
Breast cancer is the second most common cause of cancer death in women across the United States. Over 42,170 people are expected to die from it this year. It's important to note that the vast majority of these deaths will be caused by metastatic breast cancer.
A Closer Look at Metastatic Breast Cancer
When microscopic tumor cells get left behind after a malignant tumor is removed, the chances of breast cancer recurrence can become extremely high because the tumor cells can travel anywhere in the patient's body.
Metastatic breast cancer, more commonly known as stage IV or advanced breast cancer, refers to breast cancer that has spread (metastasized) to another organ in the body. In case you're wondering, the common sites for breast cancer metastasis include the lungs, brain, bone, and liver.
While patients can be initially diagnosed with metastatic breast cancer, it's also possible for others to develop metastases within months or even years after their first treatment.
It's also important to note that the biology of the malignant tumor and the stage of the disease when it was first diagnosed are the two most important factors that influence the risk of breast cancer recurrence.
Understanding Metastatic Breast Cancer Symptoms
When breast cancer metastasizes to another part of the body, the symptoms it presents depend largely on the location. To give you an idea, here are the different symptoms of metastatic breast cancer.
In most cases, patients with breast cancer that has spread to the lungs are often asymptomatic in the beginning. This means that most of them will show no symptoms of the disease. Later, however, they will experience persistent cough, pain, discomfort, as well as shortness of breath.
Patients who have breast cancer that has metastasized to the bone often experience acute pain in the affected bone. Although this may affect any bone in the body, it usually spreads to the patient's pelvis, spine, ribs, or the bones in the arms and legs.
When breast cancer spreads to the liver, those who have it are usually asymptomatic at first. Later, however, they will experience weakness, fatigue, pain in the mid-section, poor appetite, unexplained weight loss, and fever.
The usual symptoms of brain metastasis include speech and vision changes, headache, and memory issues.
Metastatic Breast Cancer is Still Treatable
Keep in mind that breast cancer can be treated at any stage. The current treatment modalities used to address metastatic breast cancer have been steadily improving over the years. If you or someone you know has metastatic breast cancer, know that it's still possible to live longer with a much better quality of life.
Here's How You Can Help Breast Cancer Patients in Your Area
Do you want to do something amazing for the uninsured and underserved breast cancer patients in your local community? If so, consider donating your extra vehicle to Breast Cancer Car Donations today.
We sell through auction all the vehicles donated to us and use the proceeds to help fund the comprehensive breast health services being delivered by our charity partners to various communities throughout the country. The services they provide their beneficiaries include financial assistance, easy access to medical facilities for the treatment, counseling, breast cancer screening, and other breast cancer prevention and education services.
Since our charity partners are IRS-certified 501(c)3 nonprofits, your donation will qualify you to receive a top tax deduction in the next tax season.
You'll also be glad to know that we offer our donors free pick-up and towing service throughout the United States.
You can donate almost any type of vehicle regardless of their condition.
To get to know our vehicle donation process, you may check out our FAQs page. Don't hesitate to call us at 866-540-5069 or leave us a message here if you have any concerns or questions.
Join Us in Fighting Breast Cancer Today
If you're ready to extend substantial and meaningful assistance to needy breast cancer patients in your area, give us a call at 866-540-5069 or fill out our online donation form. Help us fight breast cancer by donating a vehicle today!