What Is a Full Diagnostic on a Car?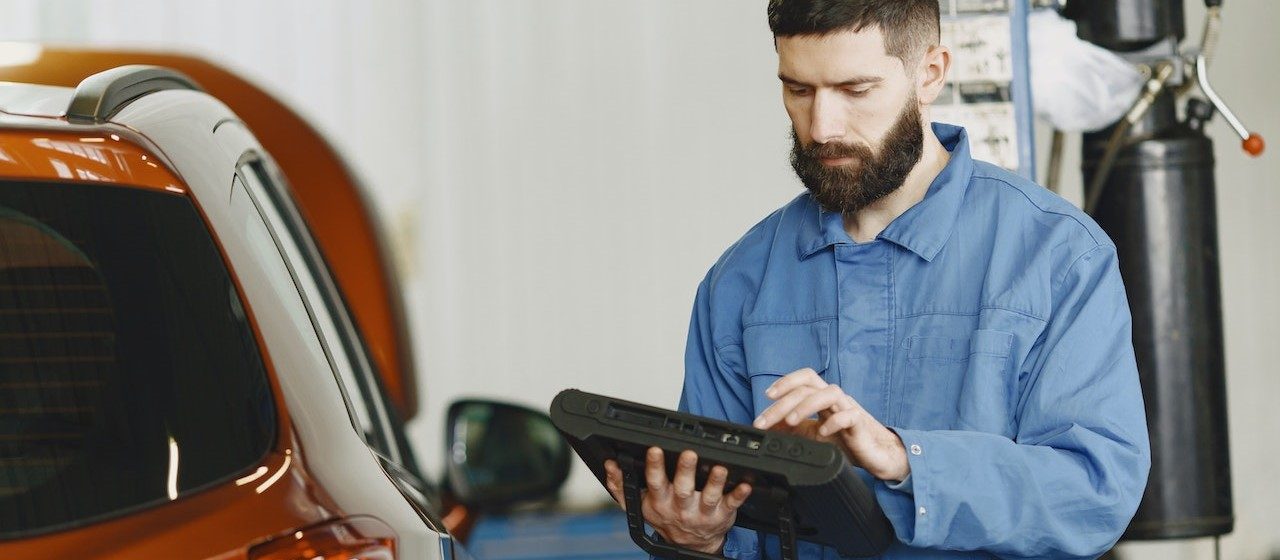 Photo by Gustavo Fring under Pexels License
Why It Is Important and How Can You Do It Yourself
Just like your body needs a checkup, your car also needs to undergo a full diagnostic at least once a year to determine whether it's suffering from issues with its engine, exhaust, transmission, ignition coils, oil tank, throttle, and other parts.
Just like you would see your physician for an executive checkup, your car typically needs to go to the mechanic or dealer shop to get a diagnostic. With the use of specialized software, as well as car diagnostic tools, technicians can quickly and accurately point out problem areas in a car's engine or elsewhere, thanks to built-in processors, microchips, and sensors.
Why Is a Full Car Diagnostic Important?
Running a full diagnostic on your car can help you address problems with your vehicle when they're still at their early stages. Most car owners fail to see the importance of regular diagnostics and only go to mechanics when their vehicles have already suffered from a breakdown or severe malfunction. Indeed, an ounce of prevention is better than a pound of cure also applies to your vehicle.
Diagnostic tools enable car technicians to check for manufacturer notifications and stored information about the car's history to get a clear idea of how to perform the best repair for your auto.
While full diagnostics use software to check for problems, they only show which parameters are out of range. They do not detail the problems and it is still up to the technician to diagnose and address those problems.
How You Can Do a DIY Full Diagnostic on Your Car
The good news is that you can conduct a full diagnostic on your car by yourself to save money. You don't have to be an expert to do this. All you need is to understand your vehicle's OBD2 Codes to get a basic idea of what problems are present in your car.
OBD2 Codes are the updated version of the On-Board Diagnostic Code self-diagnostic system for all vehicles. They are also popularly known as Check Engine Light Codes and Diagnostic Trouble Codes (DTC Codes). When something is wrong with your vehicle, the check engine light signal will typically light up to signal an abnormality.
You don't have to wait for your Check Engine Light to go on before taking action. Many OBD2 scanners are available in the market that will enable you to check your vehicle to see whether everything is in order.
Follow up the scan with an interpretation of the code so you can understand what areas need adjustments.
What to Do When Your Auto Is Beyond Saving
Proper maintenance of your car can go a long way in extending its life. However, nothing lasts forever. If you think your vehicle has just about reached the end of its journey, consider getting rid of it for your own convenience and road safety.
Did you know that you can use your old clunker to help save the lives of destitute breast cancer patients? You can do that by simply donating that vehicle to us at Breast Cancer Car Donations.
Our team will have your auto fixed before putting it up for auction. We'll then use the proceeds to support the life-saving programs of our breast cancer-focused charity partners.
Thanks to your donation, these IRS-certified 501(c)(3) nonprofits will be able to provide more uninsured and indigent breast cancer patients with easy access to top medical facilities as well as financial assistance to cover the costs of their treatments, doctor consultations, hospital fees, medications, and other essential health care services they need. Your donation will also enable our charity partners' other beneficiaries to receive free breast cancer screening as well as prevention and education services.
Donating a vehicle to us will only take a couple of minutes of your time in the comfort of your home. Just contact us and let us know about your intention. We'll then arrange a time and place for the free towing of your vehicle anywhere in the United States.
Your donation will also benefit you in more ways than one. It will entitle you to claim the maximum tax deduction in the next tax season. We'll send you your 100% tax-deductible sales receipt following the auction of your vehicle.
On top of the material rewards that will come your way, you'll also experience the priceless joy and satisfaction of doing an act of charity meant to help save lives.
To learn more about our vehicle donation program, including our quick and easy donation process, head over to our FAQs page. Got some questions? Call us anytime through our toll-free hotline at 866-540-5069 or write to us here.
Help Save Lives with Your Unwanted Car Today!
You can still use your problem car to do something wonderful for others. It can help save lives. What are you waiting for? Donate it by calling Breast Cancer Car Donations at 866-540-5069 or filling out this form now!