What Are Intraductal Papillomas?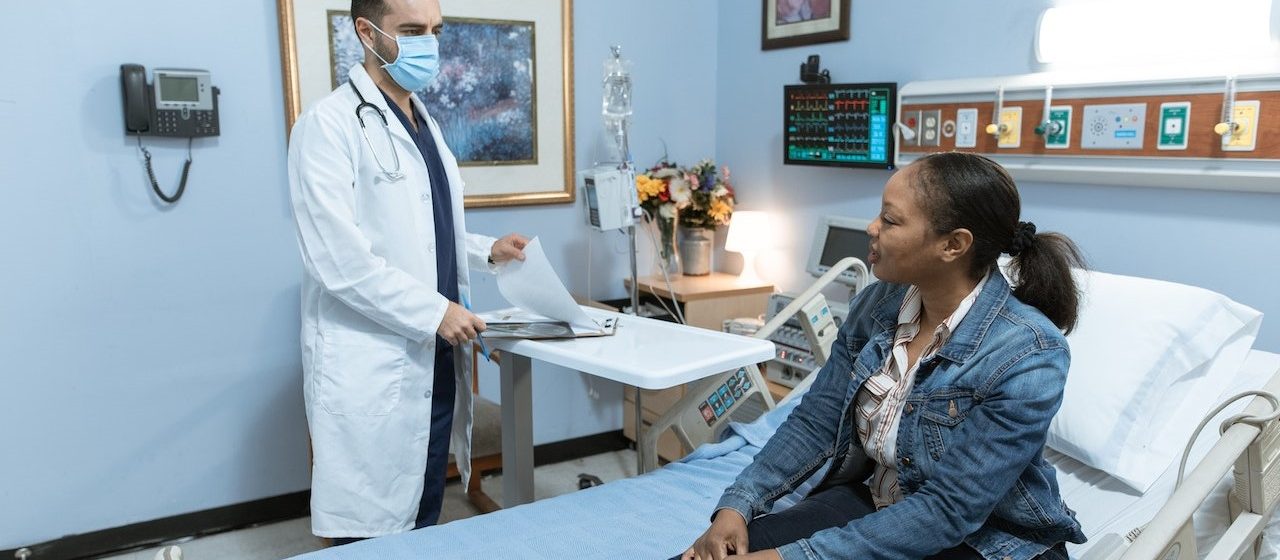 Photo by RODNAE Productions under Pexels License
Don't Panic! Understand the Signs and Treatment for This Condition
Women are always encouraged to conduct breast self-checks and be vigilant against early signs of breast cancer. As women are prone to breast pain and breast lumps especially during their menstrual period, it helps to be aware of conditions to watch out for and seek a medical opinion as soon as possible before the signs lead to more pressing health issues.
Intraductal papillomas are mostly benign wart-like tumors that grow within the milk ducts of the breast. This tumor is one of the types of lumps that develop in the breast.
The papillomas are made up of gland tissue, fibrous tissue, and blood vessels. They show up through enlargement of the breast, lumps, and nipple discharge. Some patients who have them experience pain and discomfort in their breasts.
Fast Facts about Intraductal Papillomas
Solitary intraductal papillomas are single tumors that grow in large milk ducts near the nipple. They can be felt as a small lump near the nipple.
On the other hand, multiple intraductal papillomas manifest in small ducts of the breast farther from the nipple and are less likely to cause nipple discharge.
Intraductal papillomas are diagnosed through a variety of methods such as breast examinations, mammograms for women over 40 years old, an ultrasound or MRI, a core biopsy where a hollow needle takes a small sample of the breast tissue, mammary ductoscopy, or a fine needle aspiration. Once the doctor confirms the diagnosis, they will recommend a treatment plan.
Intraductal papillomas are typically treated by removing the papillomas from the affected part of the milk duct. They are minor surgeries that nonetheless require patients to be placed under general anesthesia, which means they will be asleep during the procedure. Depending on the case, they could be admitted to the hospital for an overnight stay or be discharged as an outpatient.
While developing intraductal papillomas does not automatically mean that the patient will develop breast cancer, multiple papillomas increase the risk for the disease.
Here's How You Can Help Needy Breast Cancer Patients
More and more American women are getting diagnosed with breast cancer. In fact, the disease is now the most commonly diagnosed cancer among women in the country. Breast cancers are expected to comprise about 30% of newly diagnosed cancers in U.S. women this year.
Worse, many women diagnosed with breast cancer are unable to get access to essential medical care because they can't afford the high cost of treatment.
You can easily extend a helping hand to these hapless women. All you have to do is donate any vehicle that you no longer need to us at Breast Cancer Car Donations.
We'll place your auto donation on the auction block, with the proceeds going to our nonprofit partners that are waging a relentless battle against breast cancer. These IRS-certified 501(c)(3) nonprofit organizations use the funding to sustain their delivery of critical breast health services to their beneficiaries. These include financial assistance to uninsured breast cancer patients, easy access to medical facilities for their treatment, counseling, breast cancer screening, and other breast cancer prevention and education services.
To somehow repay you for your generous charitable contribution, we'll provide you with our free pickup and towing service wherever your vehicle is parked or stored in the country.
Your donation will also entitle you to receive the maximum tax deduction in the next tax season.
However, the biggest reward you'll receive is the priceless feeling of joy and satisfaction knowing that your gift can potentially save the life of a struggling breast cancer patient in your area.
As for the types of vehicles that you can donate, you can check them out here. We accept even vehicles that are no longer in the best of shape.
If you have inquiries or concerns regarding our donation process, please contact us at 866-540-5069 or leave us a message here. You may also learn more about our work, including our quick and easy donation process, by checking out our FAQs page.
Turn Your Unwanted Car into a Lifesaver Today!
With the prohibitive costs of cancer treatments, breast cancer patients who are destitute and uninsured can only hope for a miracle to survive. You can provide them that miracle with your car donation. Call Breast Cancer Car Donations at 866-540-5069 or fill out our online donation form to become a breast cancer lifesaver now!