What Are Fat Necrosis and Oil Cysts?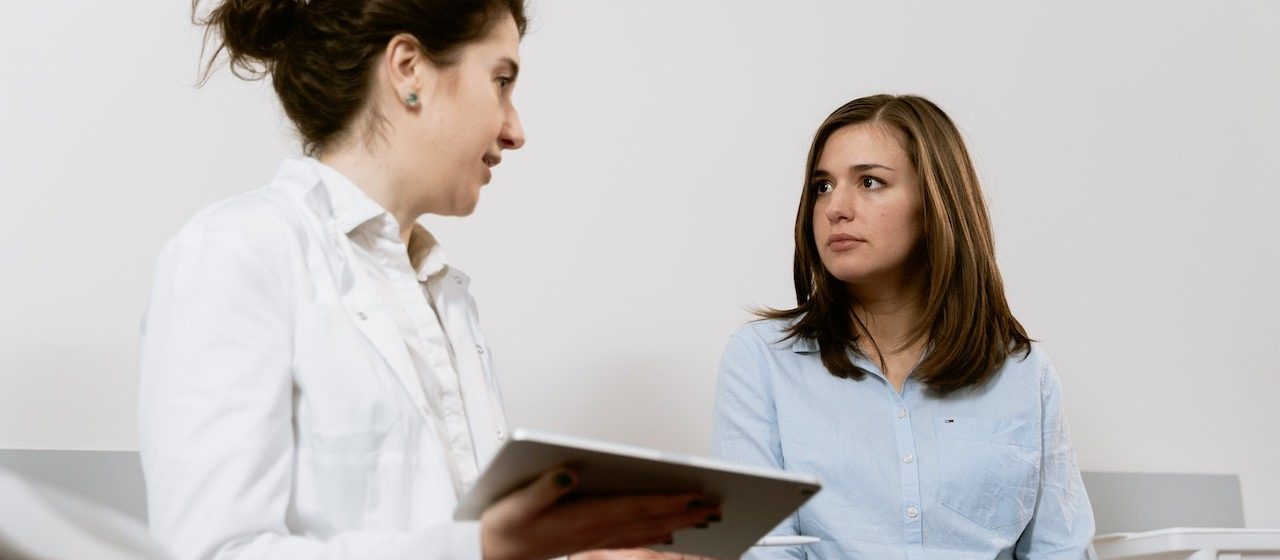 Photo by MART PRODUCTION under Pexels License
Know the Signs and Symptoms of These Conditions
When you feel a lump in your breast when you perform your regular breast checkup, do not panic straight away. Lumps may be caused by a change in hormones with the nearing of your menstrual cycle. They can also be benign breast conditions that can be treated with minor procedures.
Two types of lumps common among women are fat necrosis and oil cysts.
Fat necrosis is a lump of dead or damaged breast tissue that sometimes appears after breast surgery, radiation, and other traumatic medical procedures. This type of lumps is usually not painful and doesn't increase your risk for breast cancer.
Oil cysts, on the other hand, are benign or non-cancerous fluid sacs that form on your breasts after surgery or other traumatic medical procedures. As people respond to injuries in different ways, so does breast tissue when it heals after surgery. Some patients may see firm scar tissue forming while others see fluid. This fluid causes a layer of calcium to form around the scar. This is called an oil cyst.
Both fat necrosis and oil cysts are caused by breast injury or trauma resulting from breast biopsy, lumpectomy, mastectomy, breast reconstruction, or breast reduction.
When you visit your doctor, they may recommend any or all of these three tests to check if you have fat necrosis or oil cysts: mammogram, breast ultrasound, and needle biopsy to determine if the sample is cancerous
How to Know If Your Breast Lump Is Cancerous or Benign
You can never tell if your lump is benign or cancerous if you don't pay a visit to your doctor to get yourself diagnosed with your actual condition. However, there are several red flags to watch out for when you detect a lump in your breast that may indicate if it is caused by something more serious. These are:
Scaling and thickening of the skin on your breast
If you are experiencing any of these symptoms, make sure to schedule a visit to your doctor to get the proper diagnosis and treatment as early as possible.
Here's an Easy Way to Help Women Suffering from Breast Cancer
Breast cancer is now the most commonly diagnosed cancer among American women. This year, experts estimate that about 30% of newly diagnosed cancers in women will be breast cancers.
This year, the American Cancer Society estimates that 281,550 women will be diagnosed with invasive breast cancer, with about 43,600 dying from the disease.
While many breast cancer patients are covered by health insurance that will enable them to get the necessary treatment for their condition, some are uninsured and have little or no financial resources to pay for the prohibitive costs of cancer treatments.
You can easily extend a helping hand to these patients. All you have to do is donate any vehicle you no longer need to us here at Breast Cancer Car Donations.
Once we get hold of your donation, we will sell it via auction. We'll then use the generated funds to support the life-saving programs and services of our breast cancer-focused nonprofit partners.
Your gift will help these IRS-determined 501(c)(3) nonprofit organizations in delivering comprehensive breast health services to their beneficiaries. In particular, uninsured and destitute breast cancer patients will be given financial assistance and easy access to medical centers offering various types of cancer treatment and follow-up care. Other beneficiaries can take advantage of free cancer screening, and cancer prevention and education services from our charity partners.
Making a car donation to us is the simplest and most convenient way to dispose of an unwanted vehicle. You can make your donation in the comfort of your home with just a short phone call to us.
In exchange for your contribution, we'll mail to you your 100% tax-deductible sales receipt a couple of weeks after your car gets sold. With this receipt, you can claim the maximum tax deduction in the next tax season.
We'll also haul off your unwanted vehicle for free at a date, time, and place convenient to you. You can avail yourself of this service wherever you are in the country since Breast Cancer Car Donations operates in all 50 states plus the District of Columbia.
However, the best reward you'll get is not a material thing. It's the joy and satisfaction you'll experience, knowing that your donation will be used to help save lives.
We accept nearly all types of vehicles, including those that are no longer in good condition.
If you have any questions or concerns, feel free to contact us through our toll-free hotline at 866-540-5069. You may also leave us a message here. Feel free to visit our FAQs page to learn more about our donation program.
Be a Life-Saving Hero Today!
Imagine being instrumental in saving the life of a breast cancer patient in your community. You'll be regarded as a hero. And all that would take is your donation of a car that you no longer need anyway. Call Breast Cancer Car Donations at 866-540-5069 or fill out our online donation form now!