Understanding Your Car's Emergency Lights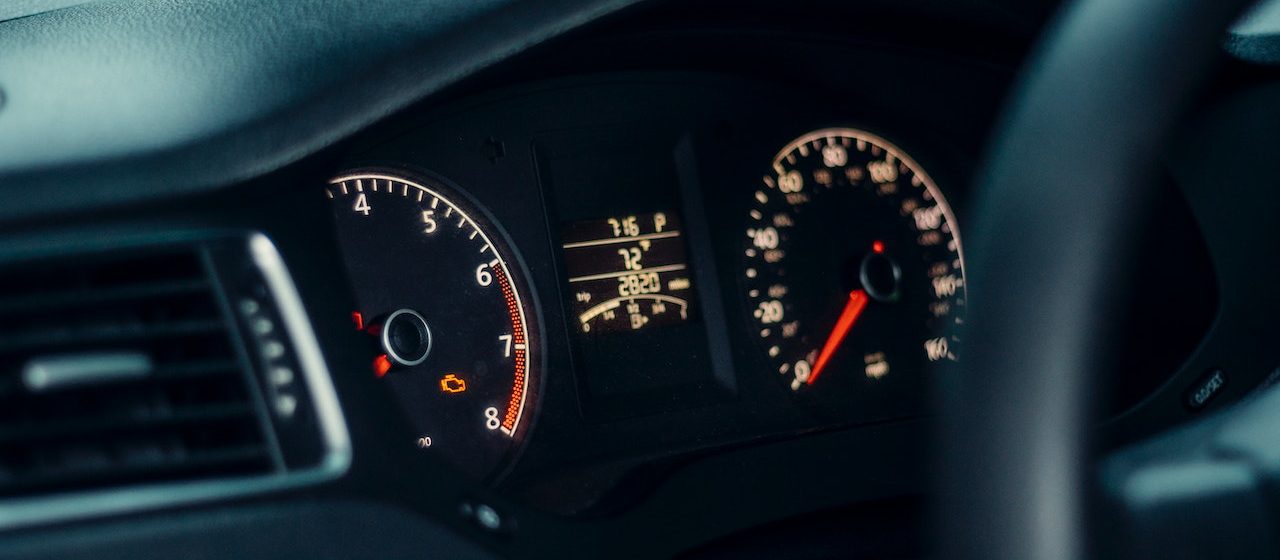 Photo by Griffin Wooldridge under Pexels License
The 10 Most Common Emergency Lights and What They're Telling You
It's every driver's responsibility to understand the meaning of at least the common warning lights on their car's dashboard. Those lights are there to tell you that something is not right with your car, or that a certain car part is due for its regular maintenance schedule. You need to know the corresponding symbols for those lights.
You don't need to know all the 64 lights (although you can try to memorize all of them if you want) since that could overwhelm and confuse you. As long as you're familiar with the most common ones, then you're good to go. To help you out, Breast Cancer Car Donations has rounded up 10 of the most common emergency lights:
1. Tire pressure light
Also known as the TPMS symbol, the tire pressure light indicates that your tire pressure is low. Continuing to drive around with even just one of your tires in this condition can potentially lead to a tire blowout, putting you in danger on the road.
2. Oil pressure light
An oil pressure light coming on can mean two things: You're running low on oil or there's something wrong with your oil pump. Regardless, make sure you address the issue as soon as you can.
3. Brake light
Seeing this symbol light up means that you should have your malfunctioning brakes checked and repaired promptly.
4. Battery light
The battery warning symbol lights up when the battery is damaged or not charging correctly. It can also indicate that there's a problem with your car's wiring, alternator, or voltage regulator. Have this checked by your trusted mechanic once you see this sign pop out since electrical problems can be a pain to deal with.
5. Engine temperature light
The engine temperature light tells you that your engine is overheating. This can show up when you've kept your engine running for much longer than the recommended period. This light can also turn on when your cooling system leaks, oil is too low, you have a broken water pump, radiator issues, thermostat failure, issues with your belts and hoses, and your heater core is plugged up.
6. Anti-Lock Braking System (ABS) light
Your ABS isn't functioning right if this warning light turns on. Possibilities include low fluid, wiring problems, a faulty control unit, solenoid malfunction, and a bad speed sensor. It could also indicate that your car is simply testing your bulb's function.
7. Traction control light
The traction control light illuminates when your car briefly loses grip while you're driving around a sharp curve or on a slippery road. You need to take extra caution once the light turns on.
8. Washer fluid light
The washer fluid light simply warns you that your windshield wiper fluid is low and should be refilled before it goes completely dry.
9. Steering lock light
An illuminated steering lock symbol suggests that your electric steering wheel locking unit is faulty or that your power steering fluid level is low.
10. Airbag light
Since your airbags play a key role in keeping you and your passengers safe, it might be a bad idea to continue driving when you see the airbag light turning on. Don't reset the airbag system on your own if you're not 100% sure that it would work. Instead, call your mechanic so you'll know what to do next.
Here's the Best and Easiest Way to Dispose of an Unwanted Vehicle
Understanding your car's emergency lights will no doubt help you stay safe behind the wheel. However, if your vehicle has gotten extremely worn and you don't feel safe driving it anymore despite having it repaired numerous times, you might as well dispose of it before something bad happens to you.
Putting it on the market may just frustrate you considering all the hassles and costs of reselling an old vehicle with lots of issues. You'd be better off donating that vehicle to us at Breast Cancer Car Donations. Such an act of charity will empower you to help the struggling breast cancer patients in your local area while allowing yourself to reap the outstanding rewards that go with it.
Our team will have your vehicle fixed the best way we can before putting it up for auction. We will then transfer the proceeds from the sale to our charity partners. These IRS-approved 501(c)(3) nonprofit organizations provide comprehensive breast health services to all individuals who need them.
Thanks to your generous car donation, our charity partners will be able to provide more uninsured and underserved breast cancer patients in your area with financial assistance and easy access to top cancer centers where they can get all the treatments they need, leading to their recovery and rehabilitation.
Other beneficiaries can take advantage of the free cancer screening and diagnosis as well as cancer prevention and education services that our charity partners likewise provide.
Your charitable contribution will also benefit you immensely. It will entitle you to receive the maximum tax deduction in the next tax season.
Moreover, we'll provide you with our free pickup and towing service anywhere in the United States.
The greatest reward you'll get, however, is the awesome feeling of satisfaction for doing an act of charity that will help save lives.
We accept almost all types of vehicles in our donation program. They don't even have to be in good condition. We'd be happy to take in damaged and even non-running vehicles.
To get to know our quick and painless donation program, check out our FAQs page. You can also call Breast Cancer Car Donations anytime through our toll-free hotline at 866-540-5069 or write to us here if you have certain concerns or inquiries that you want us to address.
Convert Your Unwanted Vehicle into a Lifesaver Today!
Why bother keeping a rundown car in your garage when you can repurpose it for a meaningful cause? Hand it over to us and you'll get to be a hero for the breast cancer sufferers in your community. Call Breast Cancer Car Donations at 866-540-5069 or fill out our secure online donation form now!