Top Questions Asked About Gas Prices and Inflation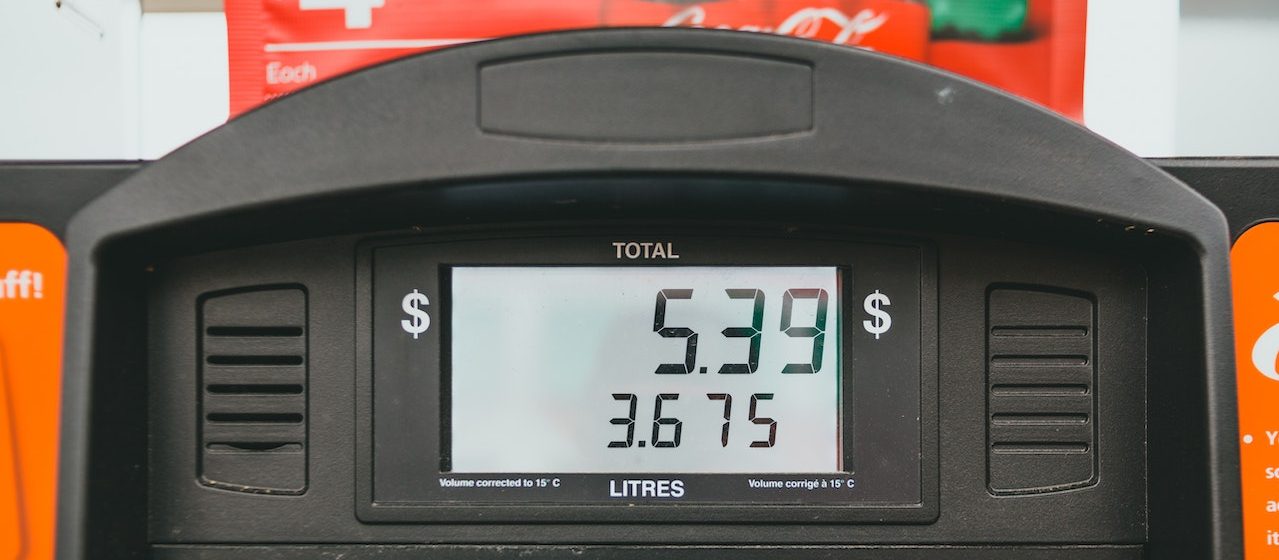 Photo by Erik Mclean under Pexels License
Gas Prices Rising Further Amid Continuing Inflation
The continuing rise in gas prices is compelling a lot of people to cut back on discretionary spending. While everyone is feeling the impact at the pump, low-income earners are experiencing the biggest financial pinch from skyrocketing gas prices. However, the problem goes beyond just consumers having less spending money. It's because higher fuel prices not only increase inflation but also reduce economic growth. The rising cost of fuel affects anything that's transported on a ship, train, or truck.
In June, gas prices were at an all-time high, with some states charging more than $6 per gallon. Although the prices later dipped, they're on the rise again as the country continues to grapple with soaring inflation rates.
Frequently Asked Questions About Gas Prices and Inflation
1. What impacts gas prices?
Since oil costs account for nearly half of the price of regular gasoline, high crude oil prices lead to high gas prices. In other words, you can expect to see the price of fuel rise at the pump when oil prices rise. Moreover, other oil prices use two grades of oil as benchmarks. While the benchmark for the U.S. oil prices is West Texas Intermediate (WTI), Brent North Sea oil is the point of reference for global oil prices.
2. What factors determine the prices of gas and oil?
Supply and demand significantly impact both gas and oil prices. Prices rise when the demand is greater than the supply. Conversely, they fall when the supply is greater than the demand. For example, gas prices fell in 2014 when the oil supply increased due to the exploration of new high-quality crude oil reserves in the United States. Unfortunately, the low prices forced many producers to go out of business.
Gas prices tend to rise in the spring and summer due to the increased demand for gas as families go on vacation. Moreover, regulations require drivers to shift to summer-grade gasoline to limit evaporative emissions that lead to unhealthy ground-level ozone. For these reasons, seasonal demands can also have a significant impact on oil and gas prices.
Oil prices spiked between 2002 and 2008 due to a sharp drop in the dollar during that time. This shows that a decline in the value of the U.S. dollar can cause gas and oil prices to rise.
Commodities futures markets allow companies to purchase contracts of gasoline for future delivery at a price they agree upon. However, most traders of gold, wheat, and gasoline don't intend to take ownership. For this reason, they sell the contract for a profit.
Moreover, commodities traders usually bid up gas and oil prices even higher when they feel that these prices will increase in the future. In most cases, the traders bid them up in the spring in anticipation of the price rise in the summer.
Since the agreed-upon price depends on what traders think the price of oil or gas will be in the future, the ups and downs in these futures contracts significantly affect both gas and oil prices.
Prices paid at the pump reflect the costs associated with civil unrest in oil-producing countries. For example, the war in Ukraine significantly disrupted Russian oil supplies, leading to a spike in prices.
3. What is inflation?
Inflation measures the overall rate of price increases across the economy over a given period. Moreover, inflation can be translated as the decline of the value of the dollar expressed in terms of the number of goods and services that a unit of money can purchase. When inflation causes the prices to increase while wages remain the same, it will take a larger percentage of a person's income to buy the same item or service in the future.
4. How does inflation affect gas prices?
Although inflation is rarely triggered by just one factor, higher inflation significantly contributes to higher oil prices. Moreover, supply chain issues can cause inflation. For example, gas prices rise amid a pandemic or global conflict that creates shortages in oil.
Looking to Get Rid of an Unwanted Vehicle for Free?
If you're looking to dispose of an unwanted vehicle, be glad to know that you won't have to spend a single dime for a professional towing company to pick it up and haul it away from your property. When you donate your car, truck, van, or any other type of vehicle to us at Breast Cancer Car Donations, we'll tow it away for free, no matter where it's parked or stored in the country.
Our team will sell your auto donation through an auction and use the proceeds to support the life-saving programs of our reputable charity partners. These IRS-approved 501(c)3 nonprofit organizations are dedicated to providing uninsured and indigent breast cancer patients with financial assistance and easy access to top cancer centers where they can get all the treatments they need, leading to their recovery and rehabilitation.
Other beneficiaries can take advantage of the free cancer screening, and cancer prevention and education services that our charity partners likewise provide.
Your charitable contribution will also benefit you immensely. Aside from the free pickup and towing service that you'll get from us, your gift will also entitle you to receive the maximum tax deduction in the next tax season.
The most satisfying reward you'll get, however, is the awesome experience of doing an act of charity that will help save lives.
We accept almost all types of vehicles in our donation program. They don't even have to be in good condition. We'd be happy to take in damaged and even non-running vehicles.
To get to know our quick and painless donation program, check out our FAQs page. You can also call Breast Cancer Car Donations anytime through our toll-free hotline at 866-540-5069 or write to us here if you have certain concerns or inquiries that you want us to address.
Support a Worthy Cause Today!
Are you ready to let go of a vehicle you no longer want or need? Turn it into a beacon of hope for disadvantaged breast cancer patients residing in your area. Call Breast Cancer Car Donations at 866-540-5069 or fill out our secure online donation form now!