Top Apps to Help Manage Your Breast Cancer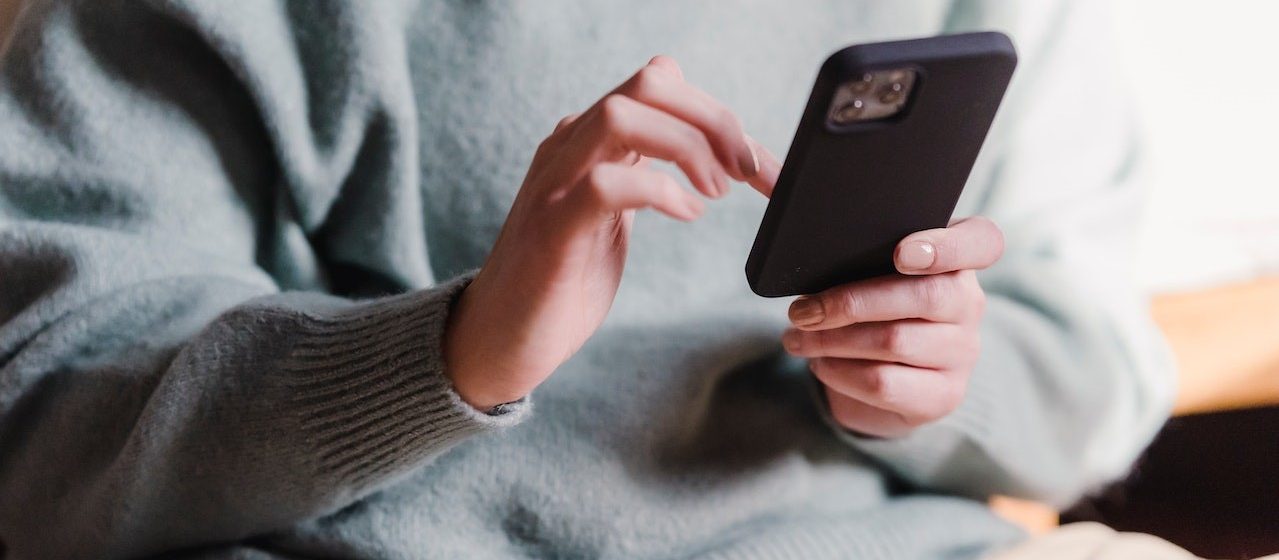 Photo by Tim Samuel under Pexels License
Take Control of Your Breast Cancer Using These Apps
While you can always go to your oncologist whenever you have any concerns, having the right breast cancer apps on your phone could make things even easier for you. Many of these apps are designed to provide patients with answers to all of their questions. Others can help you organize and keep track of your appointments. You might also come across apps that allow you to connect with other cancer-stricken individuals as well as those who have survived their battle.
To help ease the stress and anxiety you've been feeling from your diagnosis, we at Breast Cancer Car Donations have rounded up 7 of the top breast cancer apps you can find online. Whether you're looking for one that offers convenient tools and resources, or an app to simply lift your spirits, the options below won't leave you disappointed.
This incredible app can make your road to recovery less burdensome. You can use it to record your ongoing symptoms, track your daily activities such as eating and sleeping, and remind you when to take your medications. Inputting these details will help your doctor provide the most effective treatment possible for you.
Voted as one of the best apps for managing breast cancer by Health Central, Breast Advocate provides evidence-based information and personalized recommendations based on your diagnosis and personal preferences. It educates you about your surgery and reconstruction options, offering access to the latest studies and expert opinions. You will be answering a series of questions about your cancer type and stage, after which an algorithm will suggest which treatment option would work best for you.
If you're looking for a free app that helps you gain access to the best possible care without costing you a fortune, the Belong.life app should be one of your top choices. The world's largest social network for cancer patients lets you communicate directly with world-renowned experts and medical professionals who can quickly give you reliable information. Additionally, you can keep all of your records in the app to share with your cancer care team later on.
Exercise plays a vital role during chemotherapy or post-surgery, which is why we're recommending this app. Breast Cancer Recovery focuses on creating a customized exercise plan for users who are undergoing chemo or getting over surgery. These programs are tailored based on your fitness level, fatigue, mood, and the side effects of treatment
Do you often forget about your meds? With CareZone in your phone, you won't be having this problem ever again. This app simplifies medication management to make sure that users will always have a list of their medicines, dosages, and schedules with them wherever they go.
Developed in partnership with Breastcancer.org, Fight Colorectal Cancer, and Men's Health Network, this app helps cancer-stricken individuals manage their progression by providing easy-to-understand information about cancer treatments. Other useful features you will find include a glossary of common cancer terms, a questionnaire and personalized treatment report, a journal and calendar, and a list of questions to ask your doctor.
Meditation is a great way to fight stress and bring calmness to your mind and body. Whether you're waiting for treatment or you're having sleepless nights, this app will help you stay emotionally balanced, achieve restful sleep, and let go of negative feelings. It comes with more than 100 hours of guided meditation and deep soothing music.
Reach Out to Breast Cancer Victims in Your Area
Got an old and dying jalopy in your garage? What if we told you that you can get rid of it for a meaningful purpose? By handing it over to us, you'll be helping many women in your community who are battling breast cancer.
Once we have your vehicle, we'll auction it off and use the proceeds to support our nonprofit affiliates. These IRS-certified 501(c)(3) nonprofit organizations have a lifelong commitment to improving the overall well-being of breast cancer patients across the country. Through the funds collected from your donation, beneficiaries will be able to gain easy access to medical facilities where they can undergo full treatment, including chemo, radiation therapy, and surgery.
As a donor, you will be entitled to claim a top tax deduction. We will mail you your 100% tax-deductible sales receipt within 30 days after the sale of your vehicle.
We offer free towing in all parts of the U.S. Just give us your complete address and your preferred schedule, and we will coordinate with a local towing company to handle everything.
We accept nearly all types of vehicles regardless of their age, running condition, or physical state. Visit this page to learn what we usually take as donations.
For more information on our vehicle donation program, check out our FAQs page. If you have any concerns or questions, you may call us at 866-540-5049 or send us a message online.
Ready to Part Ways with Your Old Car?
Turn your unwanted vehicle into a life-saving instrument today. Donate it to Breast Cancer Car Donations to give cancer-affected women a second chance in life. Get in touch with us at 866-540-5069 or make your donation here today!