Top 5 Used SUVs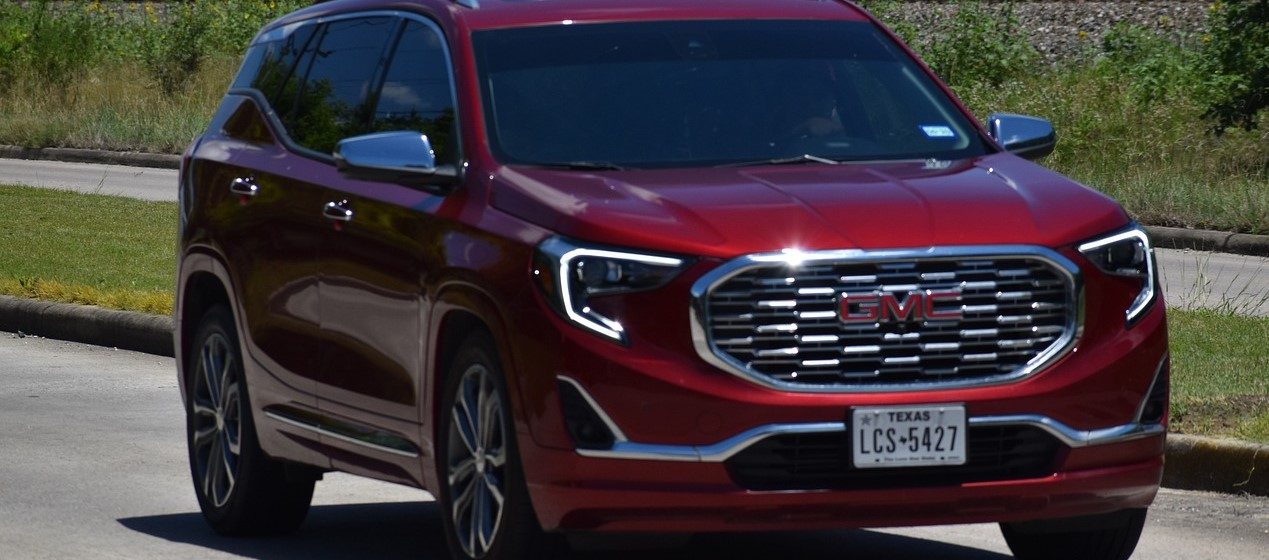 Photo by ArtisticOperations under Pixabay License
Top 5 Used SUVs to Watch Out For
If you're looking for the most reliable used SUV that's easy on the pocket, we've come up with a list of the Top 5 used SUVs to lead you to your best choice! They're all excellent in quality and proven to be selling well.
It Pays to Do Some Research
Whoever said that buying a used vehicle is one bold move was right because contrary to the natural inclination of purchasing a brand-new SUV to stay on the safe side, smart used SUV buyers opt to get themselves a vehicle that has practically the same features as the brand-new one – at a huge bargain!
Don't dive in and purchase the first shiny used car that you lay your eyes on. To end up with a vehicle that meets (if not exceeds) your standards, you have to be smart about it by doing a little bit of research. Check out the Top 5 used SUVs that you need to know about:
2018 Top 5 used SUVs
This list can be backed by Kelley Blue Book, US News Rankings and Automotive News as this was gathered based on their ratings and sales data. Ready?
Furnished with a high-quality interior, roomy rear seats and a myriad of standard features like touchscreen audio system, it is no surprise that this compact SUV has made it to the top. It has a strong V6 engine, superb fuel economy, 5-star reliability rating and 9.3 safety score, and a handsome cabin that is just so irresistible to lounge in. What most users love about this SUV aside from its style and power is how it gives a quiet, coddling ride. Safety features also include forward collision alert and lane departure warning.
The top-ranked 2010 Honda CR-V is a well-rounded compact SUV that offers an incredible cavernous cargo area, comfortable handling, impressive fuel economy and a world-class cabin that guarantees plenty of comfort, versatility, and style. It has a 180-horsepower four-cylinder engine that has drawn raves from reviewers for its horsepower boost even though some critics found it less powerful than others. This beaut garnered a 9.2 overall rating on the U.S. News Rankings scorecard with 9.0 critics' ratings, 9.4 safety score, 9.3 on the total cost of ownership and five stars on reliability. No wonder it was hailed by U.S. News Rankings as the Best Compact Crossover for the Money in 2010.
Thanks to its outstanding fuel economy, very roomy cabin and upscale interior and exterior styling, the 2009-2010 Toyota Venza models remain one of the most sought-after and most reliable used SUVs in the market. It seats five passengers comfortably and for the 2010 Venza, Bluetooth and USB audio input jacks are available. It's available with a four-cylinder engine as well as a V6, and buyers can always choose between excellent fuel economy and plenty of power. Its engines come in either 182 horsepower or 268 horsepower, and both are available in front- or all-wheel drive. When it comes to reliability and safety, US News Rankings gave it a five-star rating and a 9.4 score respectively.
This large SUV scored 9.0 on the US News Rankings overall scorecard and gained five stars on reliability. What makes this an even more practical choice is that it is also good for towing heavy loads, reportedly up to 8,500 lbs. With a spacious interior, excellent handling, three rows of comfortable seating, decent fuel economy and a 5.3-liter V8 engine, Tahoe remains a strong choice for a used SUV. It is slightly similar to the 2007 model, so if you want to save more, you might want to check it out as well. The 2010 model has additional features that you would probably want such as leather seats, tri-zone climate control, rear parking sensors, Bluetooth, a remote vehicle starter, a power folding middle seat, and a backup camera.
The 2009 Toyota Highlander won the 2009 US News Rankings' Best Midsize Crossover for the Money award. It has a 9.2 score on safety, 8.8 on critics' ratings and a five-star rating on reliability. The Highlander came with a superior-quality interior styling, a flexible seating arrangement, and a fuel-efficient four-cylinder engine, with an option for a powerful V6. It also features an eight-way manually-adjustable driver's seat and a six-speaker audio system. With all its good qualities and high ratings, it's safe to say that this three-row crossover is definitely one of the leading midsize SUVs in the market.
What You Can Do If You Have an Unwanted SUV
Let's flip the coin. If you have an old SUV that you've been itching to get rid of, you can donate it to Breast Cancer Car Donations. You'll not only enjoy the convenience of getting it off your hands for free and without all the hassles involved in selling, you'll also get a meaningful tax deduction for your act of generosity! Not only that, thousands of breast cancer patients (especially those who are uninsured and underserved) from all parts of the United States will receive financial assistance for diagnosis and treatment, thanks to your donation!
What are you waiting for? Contact us at 866-540-5069 or fill out our online donation form. Dispose of your old and unwanted SUV now and save lives at the same time!