Top 5 Reasons to Have Your Car Repaired/Serviced at Your Local Auto Shop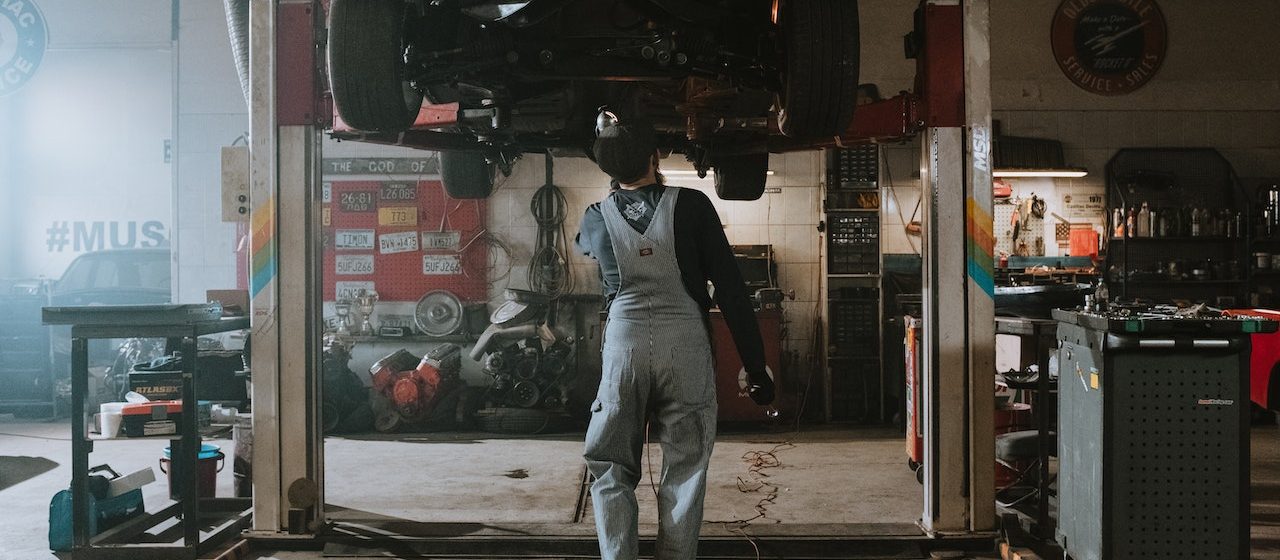 Fed Up with the Excessive Costs of Repairs in Dealerships?
Taking your car to the repair shop can be intimidating. You probably worry that if you take your auto to a dealership service center, you'd be presented with an enormous bill after the repair is done, which would bust your budget.
Luckily, there are local auto shops that can offer you reliable services at more affordable prices. You just have to look for them. These shops can get you back on the road in no time after delivering quality repairs that can keep your car running efficiently for years.
If you're fed up with the excessive costs of repairs in auto dealerships or if they no longer have spare parts for your old car, your local auto shop is the place to go!
Not only will you save time and money in having your vehicle serviced at your local auto shop, but you may also find there a well-experienced mechanic who knows how best to fix your old car. Here are the five biggest reasons why taking your car to a trusted auto shop is one of the best decisions you could make for your beloved ride:
1. Expertise and experience
Local auto shops have experienced and skilled mechanics who have extensive knowledge of various car models and their unique problems. They have the right tools and training to diagnose and fix any issues with your vehicle, ensuring that you get the best service possible.
2. Customer-focused service
Unlike dealerships, local auto shops offer a more personalized approach to car servicing. They can provide recommendations for your vehicle based on your driving habits, the type of car you have, and its age. They will help you make informed decisions on the repair and maintenance of your car.
3. Cost-effective
Local auto shops are known to offer competitive pricing for their services, which is often a lot more affordable than the costs of repairs in dealership service centers. They are also more willing to work with you to find cost-effective solutions that meet your budget.
4. Quality parts
Most auto shops typically use high-quality parts that are comparable to those used in dealership service centers. By having your trusted local auto shop fix your car, you have the guarantee that the replaced parts will last and perform well.
5. Faster turnaround time
Since local auto shops have fewer cars to service, they can often get your vehicle in and out of the shop faster than dealership service centers. This means less time waiting for your car to be repaired.
Is Your Old Car Experiencing Too Many Major Issues?
Are the issues plaguing your car too complicated and too expensive to fix? Do you think the time has come to part ways with it? If you do, have no regrets. You can still make good use of your car for one last time. How? Donate it to us at Breast Cancer Car Donations! We'll use your donation to help needy breast cancer patients recover from their affliction.
We will auction off your donated vehicle and use the proceeds to support the life-saving mission of our charity partners. These IRS-certified 501(c)(3) nonprofit organizations use the funding we give them to provide uninsured and indigent breast cancer patients with financial assistance to help cover the costs of their treatments, doctor consultations, hospital fees, medications, follow-up care, and other essential healthcare services. Our charity partners also provide underprivileged individuals with easy access to local healthcare facilities where they can get free breast cancer screening and diagnosis.
Your charitable contribution will also be used by our nonprofit partners to promote breast cancer awareness and provide prevention, education, and counseling services to the public.
As our donor, you can expect to receive valuable rewards, including getting entitled to claim the maximum tax deduction in the next tax season.
You will also benefit from our free pickup and towing service. We are affiliated with several licensed towing companies in all 50 states, so if your car isn't parked in your driveway or garage, we can still collect it from any location within the country.
Above all, you'll have the ultimate pleasure and satisfaction of doing something extraordinary that can help save lives.
We accept almost all types of vehicles regardless of their ages or conditions. We even take those that are no longer running. Trust us, we're not picky!
If you're curious to learn more about our charity work, feel free to visit our FAQs page. Should you have any questions or concerns, you may reach us anytime at 866-540-5069 or send us a message here.
Turn Your Old Car into a Life-Saving Instrument Today!
You can turn your old and unwanted car into a life-saving tool. Hand it over to us, and we'll use it to help save the lives of breast cancer sufferers in your community. Call Breast Cancer Car Donations at 866-540-5069 or fill out our secure online donation form now!