Top 10 Vehicles for Off-Road Journeys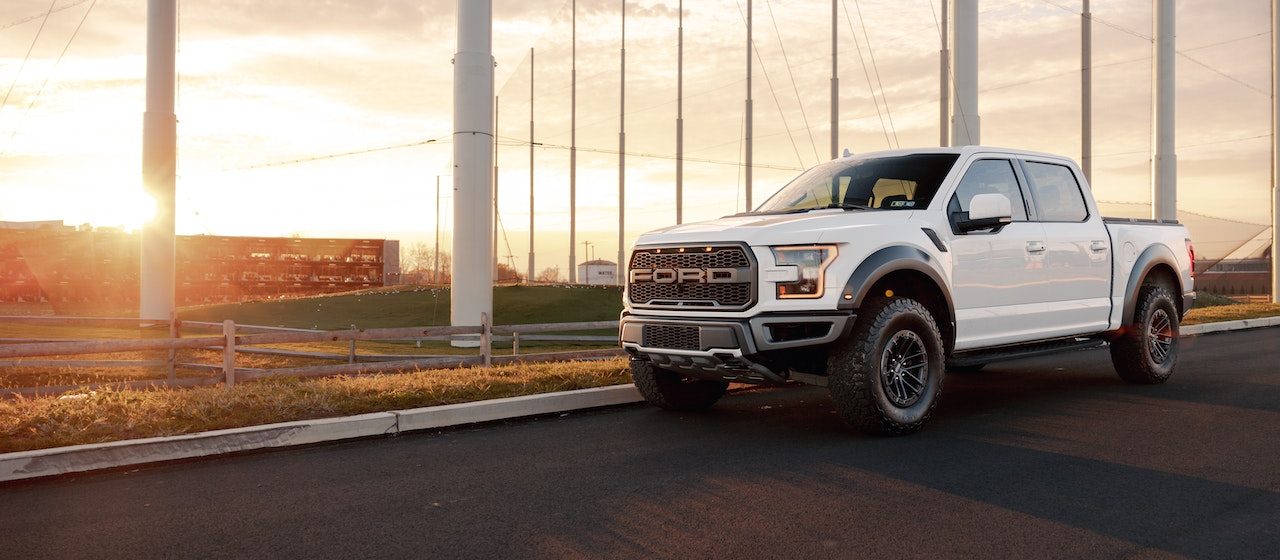 Photo by Matt Weissinger under Pexels License
Dare to Go Off the Beaten Path with the Right Vehicle!
There's nothing more exciting than going off-roading and getting an up-close-and-personal look at nature. However, without an off-road-ready truck or SUV, your chances of exploring the great outdoors may be limited.
Since every person has their share of needs and preferences, what works for somebody you know may not work for you. With so many different variables to consider, it's safe to say that using a one-size-fits-all approach isn't the best way to go when it comes to choosing the right vehicle for your off-road journey.
A Closer Look at the Top 10 Vehicles for Off-Road Journeys
If you want the right type of rugged, all-terrain vehicle that's specifically designed to hit the trail, you'll need to do a little research. Thankfully, Breast Cancer Car Donations has already narrowed down the list of the best vehicles that would make exceptional off-roaders. Here they are:
1. 2021 Ford Bronco
If you're looking for a fantastic ride, the Bronco has extensive off-road capability. In addition, its High-Performance Off-Road Stability Suspension and Sasquatch package is every off-roader's dream.
2. 2021 Ford F-150 Raptor
This truck's off-roading tuned shocks and tires can handle rough terrain. Its skid plates do a good job of protecting its undercarriage. Also, high-performance engines with specialized body accessories can give you the confidence to brave harsh conditions.
3. Jeep Wrangler Rubicon
Considered the king of off-road vehicles, the Rubicon screams power and strength with its design. Ground clearance is covered with 33-inch all-terrain tires, giving it maximum traction.
4. Jeep Gladiator Mojave
Although its power is comparable to the Rubicon, the Mojave boasts better jounce dampers, Fox shocks, and extra seat bolstering. Additionally, the Mojave trim is more robust with its thicker rear axle and iron steering knuckles.
5. GMC Sierra 1500 AT4
This truck will give you a run for your money. Programmed with a 2-inch lift and chunky tires, Rancho shocks, underbody skid plates, and an auto-locking rear differential, the GMC AT4 gives you better ride quality.
6. Ram Power Wagon
Its one-inch suspension lift, locking rear differentials, and hill-descent control are powerful features. Moreover, the vehicle's shocks and rear suspension geometry ensure safety on off-road trails.
7. 2021 Ram 1500 TRX
Desert terrains require supercar features, such as thicker reinforcements and chunky all-terrain cars with a 2-inch suspension. The TRX offers stability through its longer control arms and tie-rods.
8. 2021 Toyota 4Runner TRD Pro
Its modern look masks its off-road appeal, but don't be fooled. Its powerful engine, Fox internal shocks, front skid plate, and a Toyota brand front grille give it a complete off-road package.
9. 2021 Chevrolet Colorado ZR2
Brace yourselves because the ZR2 is the truck to beat. In terms of functionality and performance on any terrain, its Off-Road Mode can guarantee a smooth, safe, and stable ride.
10. 2021 Land Rover Defender
Mud isn't an issue with the Defender's all-wheel drive, 11.5-inch ground clearance, and adjustable air ride suspension. You'll love its modern, easy-to-access features that customize your off-road experience.
Donate an Unwanted Vehicle to Help Save Lives
While car shopping is truly exciting, disposing of an unwanted vehicle is not. To make it easier for you to part ways with such a vehicle, Breast Cancer Car Donations is here to provide you with a lot of incentives.
When you donate that auto to us, you'll get rid of it quickly, with no hassle whatsoever, and at no cost to you.
Moreover, your charitable contribution will entitle you to claim the maximum tax deduction in the next tax season.
More importantly, you'll get to help needy breast cancer patients in your community in their battle for survival. You'll have the ultimate pleasure and satisfaction of doing something extraordinary that can help save lives.
We will auction off your donated vehicle and use the proceeds to support the life-saving mission of our charity partners. These IRS-certified 501(c)(3) nonprofit organizations use the funding we give them to provide uninsured and indigent breast cancer patients with easy access to leading hospitals in the country as well as financial assistance to cover the costs of their treatments, hospital fees, doctor consultations, medications, and other essential health care services they need. Our charity partners also provide free breast cancer screening and diagnosis as well as prevention and education services.
We are affiliated with several licensed towing companies all over the country, so if your car isn't parked in your driveway or garage, we can still collect it from any location within the country.
We welcome almost all types of vehicles, even damaged ones that are no longer running.
Donating to us is quick, safe, and easy. Check out this page to see how convenient it is to donate your unneeded vehicle to Breast Cancer Car Donations.
For more information, head over to our FAQs page. If you have any questions or concerns, feel free to call us anytime through our toll-free hotline at 866-540-5069. You may also write to us here.
Become a Lifesaver Today!
You can turn your old and unwanted car into a powerful life-saving tool. Turn it over to us, and we'll use it to provide lifelines to struggling breast cancer patients in your community. Call Breast Cancer Car Donations at 866-540-5069 or fill out our secure online donation form now!