The Ultimate Accident Checklist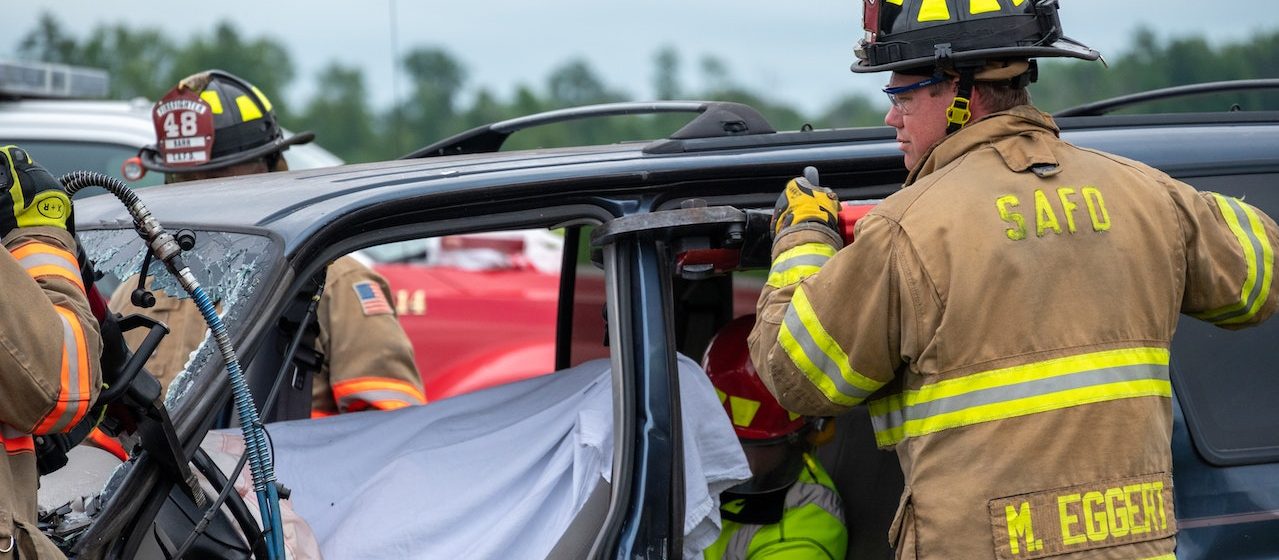 Photo by Ilia Bordiugov under Pexels License
Know What to Do When You Get Involved in a Car Accident
Road accidents are scary, whether you were the one who caused one such accident or you're the victim. Although you can find ways to avoid a car accident, you'll also need to know what to do in case you find yourself in one such mishap. The information you get and what to do with it will play a crucial role when you make a claim.
The 6 Things You Must Do
You'll never know when your car will collide with another car or something else. Before you get yourself involved in a wreck, it's best to prepare a checklist, print it out, and keep a copy with you in the glove box. To assist you in knowing what you should do after a car accident, Breast Cancer Car Donations has pulled together this ultimate checklist:
1. Always stop if you're involved in a car accident.
It's your legal obligation to stop if you're involved in a car accident no matter how minor it is or even if there seems to be no visible damage. Otherwise, you can be charged with a hit-and-run.
2. Put on your hazard lights.
Unless your vehicle is causing a major problem with traffic, don't move it. Since you have to warn other drivers that there's been an accident ahead, be sure to put on your hazard lights.
3. Check to see if anyone is hurt.
Keep in mind that moving an injured person can potentially cause more harm than good. Unless you see flames coming from the vehicle, don't remove anyone from the car yourself. If someone needs urgent medical attention, it's best to call an ambulance. Whiplash and other injuries can appear only after the accident.
4. Limit your talk about the accident with the other party.
Information about the event must only be discussed with the first responders, your lawyer, your insurance representative, and the police. It's best to limit your talk of the accident with the other party. No matter what happens, don't admit or deny any fault or liability.
5. Make detailed notes about the accident.
It's extremely important to exchange information with the other party including their name, contact number, and the vehicle's license number. However, you must avoid supplying insurance coverage information.
If you can, try to draw a sketch that shows the positions of both vehicles at the time of the accident, as well as the date, time, and location of the event. You'll also want to take photos of the damaged vehicles and the debris and skid marks on the roadway. Lastly, write down the names, phone numbers, and statements made by witnesses.
6. Notify your car accident lawyer and insurance provider.
Let your lawyer and your insurance company know about the accident so that they can give you advice on the important steps you should do after a car accident.
A legal accident report has to be filled out even if the damage is nothing but a minor fender bender. Besides investigating the accident and ensuring that everyone is safe, they'll also prepare a police report. You can request a copy through the police department if the police won't give you one right away.
Donate Your Unwanted Vehicle to Help Needy Breast Cancer Patients
If you've decided to dispose of a vehicle that was damaged by a car accident, consider donating it to us at Breast Cancer Car Donations. When you do that, you'll be helping needy breast cancer patients in your community get the medical care and treatment they badly need. And we will make sure you'll get amply rewarded for your generous deed.
Our team will have your car auctioned off, with the proceeds going to reputable breast cancer nonprofit organizations that are in partnership with us. These nonprofits use the funding we give them to finance the comprehensive breast health services they deliver to their beneficiaries.
The services include providing uninsured and indigent breast cancer patients with easy access to top cancer centers in the country and giving them financial assistance to cover the costs of their treatments, doctor consultations, medications, follow-up care, and other essential health care services.
Other beneficiaries get to receive free breast cancer screening and diagnosis, as well as prevention and education services.
As our way of saying "thank you" to you, we'll pick up and tow your vehicle for free at a date, time, and place of your choice. Be assured that we can collect your vehicle at any location in the United States.
Since our charity partners are IRS-certified 501(c)(3) nonprofits, your donation will entitle you to receive the maximum tax deduction in the next tax season.
Even more precious than these material rewards, you'll find awesome satisfaction in knowing that your donation will be used to help save lives.
You can donate almost any type of vehicle, including your deceased uncle's boat or your grandma's ancient motorized wheelchair. The vehicle doesn't need to be in good condition. In many cases, we accept even vehicles that are no longer running.
For more information about our donation program, including our quick and convenient donation process, feel free to visit our FAQs page. Give us a call anytime through our toll-free hotline at 866-540-5069 or contact us here if you have any inquiries or concerns.
Become a Breast Cancer Fighter Today!
We can turn your unwanted car into a powerful life-saving tool for the benefit of indigent breast cancer patients in your area. Your car donation can help them beat the disease. Call Breast Cancer Car Donations at 866-540-5069 or fill out our secure online donation form now!