Spring Cleaning: Don't Forget Your Car!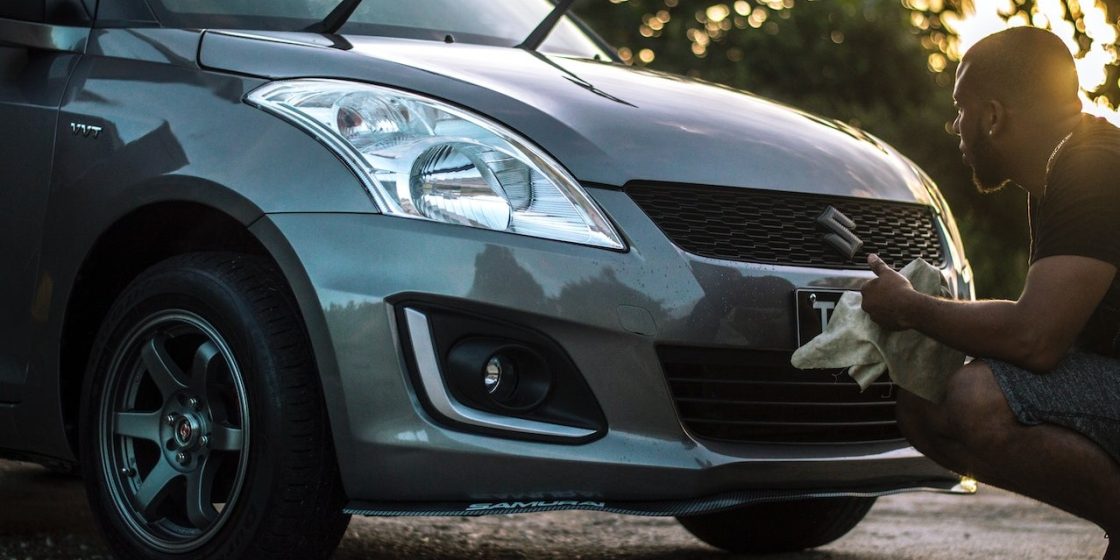 Photo by Sleepi Alleyne under Pexels License
8 Tips on How to Give Your Ride a Thorough Cleaning
With spring just around the corner, you're probably thinking about what areas of your home and the rest of your property need a thorough cleaning. Here's a quick reminder: Don't forget your car!
Getting rid of the mess winter brought upon your ride should be at the top of your to-do list. Road salt, ice, and snow must have taken a toll on your vehicle.
Below are eight things you need to do to ensure your car is more than ready to take on the road when the warmer weather rolls in:
1. Wash the exterior.
The exterior is the best place to start when spring cleaning your car. You need to wash away all the dirty slush and road salt on it to prevent rusting. Use warm water, a car wash solution, and a sponge or soft microfiber cloth to get the job done. Wash gently. Then, rinse the surfaces using a hose and soft brush. Use a squeegee to remove water on your windows and windshield.
2. Replace your tires.
Now that winter is just about over, take those winter tires back off and put your all-season set back in. Have an auto mechanic do it for you if you need assistance.
However, if you used the same all-season tires during winter, give them a good scrub. Remove all the embedded dirt and grit using a stiff brush. Check for tire damage or tread wear. Don't forget to check the tire pressure.
3. Take out the junk.
The cold winter weather might have gotten you into hibernation mode, which could explain all those crumpled napkins, drink bottles, and food wrappers lying around inside your car. Toss them into a garbage bag if you don't want to scare away your passengers when they hop onto your vehicle.
4. Vacuum and clean the interior.
Uncover your seats and take out the floor mats for cleaning. Once you do that, you'd probably see dirt and crumbs everywhere. Vacuum every nook and cranny inside the cabin. Then, wipe the surfaces down with a wet microfiber cloth. Spray hard-to-reach areas like vents with compressed air to get rid of dust.
5. Look at the headlights.
Dirty headlights can produce hazy lights, making it difficult for you to see the road ahead at night. Take time to scrub off dirt and dead bugs sticking on the surface of those lights. Then, check if all your bulbs are still working properly.
6. Change your windshield wipers.
Many cars require new windshield wipers after winter or before heavy spring showers. Replace your old wiper blades with those designed to handle heavy rainfall. In case you replaced the wipers recently, simply clean off any grime on them using rubbing alcohol.
7. Scrub the mats.
After months of absorbing winter mud, debris, and slush from your shoes, your car's floor mats are probably your car's dirtiest accessories. That said, remove them and wash and scrub them as thoroughly as possible. You may use power washers for the best results.
8. Inspect under the hood.
That's right, your engine cover should be a part of your spring cleaning, too. Mist it lightly with water to eliminate any loose dirt. Wipe all components with a degreaser, proceeded by a quick rinse. With your engine cover all dried up, apply protective finishes to any rubber, silicon, or plastic parts.
Got an Old Car Clogging Your Garage? Considering Donating It to Us!
As part of your spring cleaning, you need to clean your garage as well. If you've got an extra car there that you no longer need and is only making things look messy, how about getting rid of it? Rather than selling or dropping it off at your local scrap yard, why not use it to support a worthy cause? When you donate it to us at Breast Cancer Car Donations, you'll be helping save the lives of needy breast cancer patients in your community.
We'll auction off your donated vehicle to provide funding for our IRS-certified 501(c)(3) nonprofit partners. These charities are dedicated to helping patients who can't afford the high costs of breast cancer treatments. They provide their beneficiaries with low-cost or no-cost breast cancer screening, diagnosis, treatment, and follow-up care.
Donating to us will only take a couple of minutes of your time in the comfort of your home. Just contact us and let us know that you're donating a vehicle. We'll then arrange a time and place for the free towing of your vehicle wherever you had it parked or stored anywhere in the United States.
Your donation will also entitle you to claim the maximum tax deduction in the next tax season. We'll send you your 100% tax-deductible sales receipt following the auction of your vehicle.
On top of the material rewards that will come your way, you'll also experience the priceless joy and satisfaction of doing an act of charity that will help save lives.
You can donate not just a car but nearly any other type of vehicle regardless of its age or condition.
Got a question for us? Get in touch with us at 866-540-5069 or leave your message here. You may also browse through our FAQs page to learn more about our car donation program, including our quick and easy donation process.
Fight Cancer Using Your Extra Auto Today!
That extra car that you no longer use can mean the world to the impoverished breast cancer sufferers in your community. Donate it to Breast Cancer Car Donations so you can help them beat the deadly disease. Call us at 866-540-5069 or fill out this form now!