Possible Reasons Why Your Car Runs Hot When the A/C Is On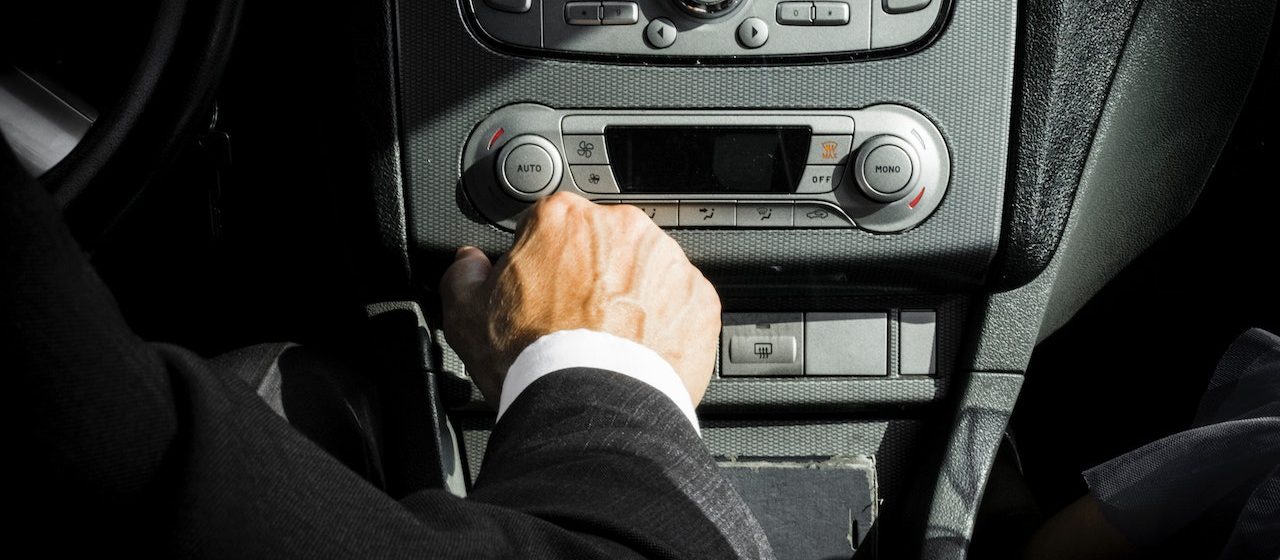 Photo by Mateusz Dach under Pexels License
Feeling Warm Even When the A/C Is Turned On?
Getting stuck in a car that overheats when the air conditioning system is turned on isn't on anybody's list of favorite experiences. Aside from being discomforting, this torturous problem can also lead to serious damage to your vehicle's internal components. If you are going through the same issue with your vehicle on a hot summer day, you're not alone.
If your car overheats within a matter of minutes after you turn the A/C on, you need to schedule an appointment with a trusted mechanic right away. In the meantime, Breast Cancer Car Donations has pulled together the possible reasons for this.
1. A/C compressor overload
Each time the A/C is turned on, the compressor draws a huge amount of power from your car's engine as it moves its cylinders to compress the refrigerant. Knowing this principle gives you an idea of how a malfunctioning compressor can take its toll on the engine. When the load on the engine is too much, excess heat is produced and the engine overheats.
2. Inefficient cooling system
As the refrigerant is moved to the condenser, the engine fan regulates the temperature by blowing over the condenser fins. When these fins are clogged up, the condenser temperature will continue to rise. When it gets too hot, the engine will eventually overheat.
Overheating can also take place when the radiator and condenser tubes get clogged up by corrosion or the liquid that passes through the tubes over time. When the clogging problem isn't resolved right away, the engine's components will eventually heat up.
3. Fan failure
You know that you have a faulty engine fan if your car's engine overheats at slow speeds or even at a stop. In most cases, this issue takes place due to the lack of airflow. If left unresolved, this can break the fan or cause blockage to the airflow in the radiator, condenser, or fins.
Having Endless Headaches with Your Clunker?
If you're overwhelmed by the extent of repairs that your clunker needs to have and how much you're going to pay for them, consider ditching that vehicle. You may be better off buying a new car instead.
Don't worry though; you can still make the most of your beater by donating it to us here at Breast Cancer Car Donations. We'll use it to help save the lives of needy breast cancer patients.
We'll have your car fixed before selling it through an auction. We'll then use the proceeds to support the critical programs and services of our nonprofit partners. These IRS-approved 501(c)(3) nonprofits provide comprehensive breast health services to uninsured and destitute individuals. They provide indigent breast cancer patients with low-cost or no-cost treatment. These charities also provide breast cancer survivors with follow-up care. Other beneficiaries get to receive free breast cancer screening and prevention and education services.
Your charitable contribution will also allow you to receive valuable rewards such as getting entitled to receive the maximum tax deduction in the next tax season. Moreover, we'll provide you with our free pickup and towing service wherever you are in the United States.
Best of all, you'll get to experience the priceless satisfaction of doing a life-saving charitable act.
You can donate not just a car but just about any other type of vehicle regardless of its condition.
For more information, feel free to check out our FAQs page. If you have questions, call us at 866-540-5069 or leave us a message here.
Turn Your Beater into a Gift of Hope Today!
Give breast cancer sufferers in your local area the priceless gift of hope in the form of your old car. We will use it to save their lives and give them a bright future. Call Breast Cancer Car Donations at 866-540-5069 or fill out our online donation form to make your car donation now!