October 15th, National Mammography Day: Mammogram Facts You Have to Know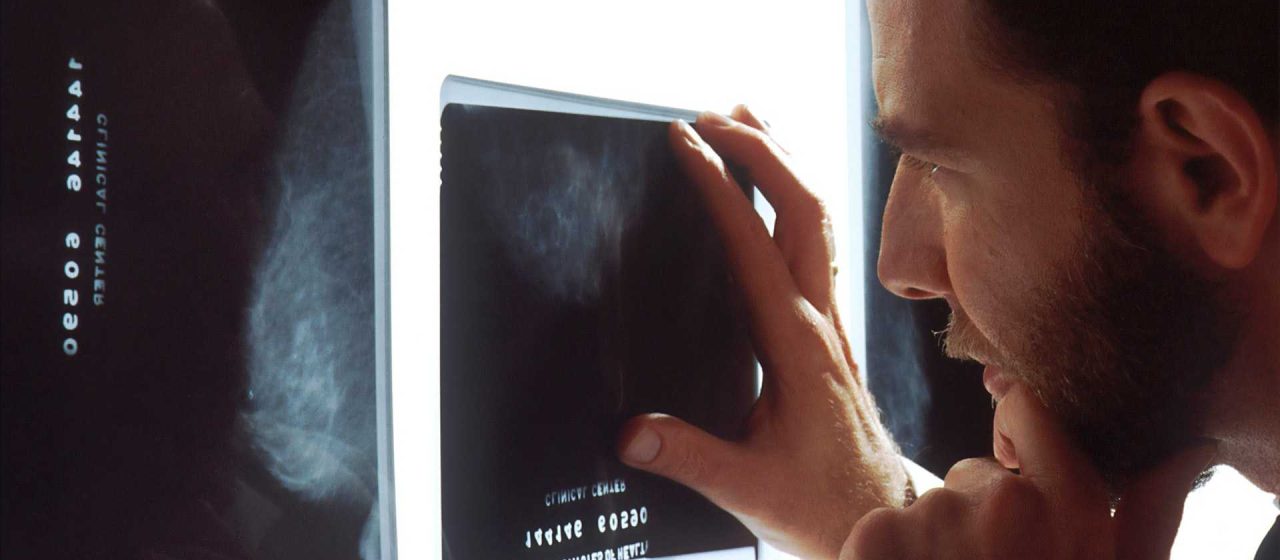 Photo by National Cancer Institute under Unsplash License
Pandemic Shouldn't Stop You from Having Your Mammogram
A mammogram is an X-ray picture of the breast which doctors use to detect signs of cancer early on. Having a mammogram screening allows doctors to detect the disease in its early stages, sometimes up to three years before it can even be felt by the patient.
Since breast cancer is now the most common type of cancer among American women, they're encouraged to get a mammogram screening annually to make sure they don't have the disease.
Mammography has helped reduce cancer mortality in American women by nearly 40% since 1990, according to the American College of Radiology
To spread awareness of the importance of this medical procedure, we observe National Mammography Day on the third Friday of October. That's on October 15th this year. The day is a part of the Breast Cancer Awareness Month of October and was officially proclaimed by President Bill Clinton in 1993.
National Mammography Day serves to remind women to visit their doctor and talk to them about what screening interval is best for them. Women are advised to have a mammogram every two years from the age of 50 if they are not at high risk of contracting breast cancer. However, women who have risk factors such as heavy smoking, excessive drinking, or a family history of breast cancer may benefit from having annual mammograms rather than biennially.
Always remember that the earlier the disease is discovered, the better the chances that it can successfully be treated.
With the coronavirus pandemic still very much around, many women are choosing to delay their mammograms. Although these women may not consider the non-invasive medical procedure as a high priority, they should bear in mind that three out of four women diagnosed with breast cancer have no family history of the disease and are not considered to be high-risk.
Indeed, mammography plays a critical role in saving lives against breast cancer. Know more about this important screening test with these important facts below:
No other breast cancer screening is as accurate as a mammogram. It's the best method for detecting breast cancer early.
Mammograms involve breast compression. This can be uncomfortable for some women, but there should be minimal pain. If there is any sort of discomfort, it's normally pretty brief.
Mammogram appointments won't take up much of your time. A typical appointment usually takes 30 minutes.
The radiation that mammograms use is a very small amount and is within medical guidelines. You won't be in any danger because of the procedure.
A 3-D mammogram is more accurate compared to the standard 2-D mammogram. More images of the breast, including thin sections of the breast tissue, are displayed in a 3-D mammogram, thus providing greater clarity.
Here's How You Can Encourage More Women to Undergo Mammography
National Mammography Day is a reminder for women to set their mammography appointments and have their breasts checked.
However, some women would rather spend their money on food and other essentials than on paying for mammogram fees.
Without insurance, the cost of mammograms can be quite high. On average, a screening may cost from $90 to $250, depending on the type of mammogram a patient receives and what region they come from.
You can help encourage more women to undergo mammography by donating any vehicle you no longer need to us here at Breast Cancer Car Donations. Your donation will allow women in your community to get free mammograms.
Moreover, your donation will help uninsured and destitute breast cancer patients in your area to get financial assistance and easy access to medical centers where they can undergo full treatment, including surgery, chemotherapy, and radiation therapy.
We will have your car auctioned off, with the proceeds going to leading breast cancer nonprofit organizations that are in partnership with us. These nonprofits care for indigent breast cancer patients, providing them with comprehensive breast health services. These charities also provide breast cancer survivors with follow-up care. Other beneficiaries get to receive free breast cancer screening and prevention and education services.
As our way of saying "thank you" to you, we'll pick up and tow your vehicle for free.
Since our charity partners are IRS-certified 501(c)(3) nonprofits, your donation will entitle you to receive the maximum tax deduction in the next tax season.
Even more precious than these material rewards, you'll find awesome satisfaction in knowing that your donation will be used to help save lives.
You can donate almost any type of vehicle, including your deceased uncle's van or your granddad's ancient motorized wheelchair. The vehicle doesn't need to be in good condition. In many cases, we accept even vehicles that are no longer running.
Your location should not be a problem since we can collect your donation anywhere in the United States.
For more information about our donation program, including our quick and convenient donation process, feel free to visit our FAQs page. Give us a call anytime through our toll-free hotline at 866-540-5069 or write to us here if you have any inquiries or concerns.
Touch Hearts Today!
A car that's no longer useful to you can still do something wonderful for impoverished women with breast cancer. It can potentially save their lives. Call Breast Cancer Car Donations at 866-540-5069 or fill out our online donation form now!