October 13th, Metastatic Breast Cancer Awareness Day: Fast Facts About Stage 4 Breast Cancer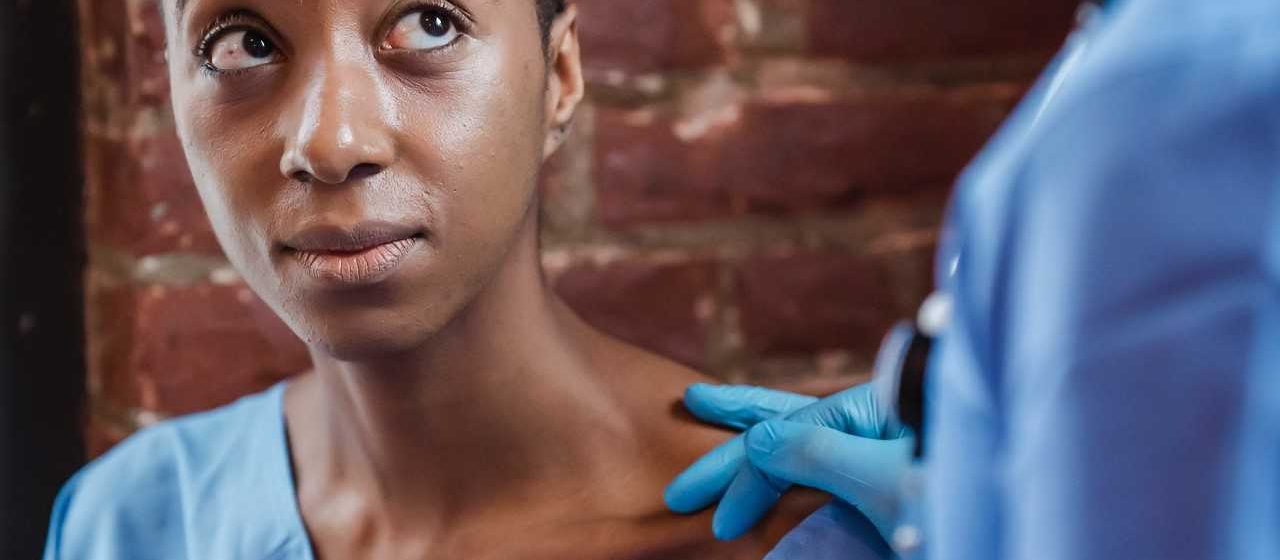 Photo by Klaus Nielsen under Pexels License
It's Still Treatable but Not Curable
When breast cancer is in its advanced stage, it doesn't usually stay in one place. It spreads to other parts of a patient's body. The disease is then called metastatic breast cancer.
Cancer cells from the patient's breast area can often spread or "metastasize" to other organs such as the brain, bones, lungs, and liver. Since the disease is still composed of breast cancer cells, even if they're already in the lungs, it's not considered lung cancer. Metastatic breast cancer is also called stage 4 breast cancer. The disease has varying symptoms depending on where cancer has metastasized and the patient's pre-existing condition.
In October 2009, the United States Senate and House voted to support the designation of October 13th as Metastatic Breast Cancer Awareness Day as part of the Breast Cancer Awareness Month of October. It's a national day of observance that aims to improve our understanding of metastatic breast cancer, raise awareness, and show support to individuals diagnosed with the disease.
You can observe Metastatic Breast Cancer Awareness Day by knowing more about this stage of breast cancer. Breast Cancer Car Donations has listed some fast facts about this disease below:
Metastatic breast cancer is considered treatable but not curable. It requires lifelong treatment to prevent the disease from spreading further and ensure that symptoms are manageable.
No one dies from breast cancer if it's still isolated in the breast area. When the cancer cells travel to a vital organ during metastases, that's when a patient's life is threatened.
Patients with metastatic breast cancer are normally scanned every three months. If the metastases remain stable, then doctors can opt to scan patients at a less frequent interval (every six months, yearly, etc.)
20 to 30% of individuals diagnosed with early-stage breast cancer will develop metastatic breast cancer.
33% of women who have metastatic breast cancer also struggle with mood disorders including anxiety.
Here's How You Can Extend Hope to Needy Breast Cancer Patients
Metastatic breast cancer is harder to treat and often doesn't have a good prognosis. Still, that doesn't mean that all hope is lost. You can help provide hope to the struggling breast cancer patients in your area by simply donating an unwanted vehicle to us at Breast Cancer Car Donations. With such a donation, you can help support uninsured and indigent breast cancer patients in getting the medical treatment they need regardless of the breast cancer stage they're in.
We'll sell your donated car and use the proceeds to help fund the life-saving programs of our charity partners. The money will help them sustain their delivery of critical services to more destitute breast cancer patients.
Thus, thanks to your donation, needy breast cancer patients in your community will receive much-needed financial assistance and easy access to medical facilities where they can get full treatment, including surgery, chemotherapy, and radiation therapy. Our charity partners also use the funding to provide other beneficiaries with free breast cancer screening as well as cancer prevention, education, and counseling services.
Since our charity partners are IRS-certified 501(c)(3) nonprofit organizations, your donation will qualify you to receive the maximum tax deduction.
We'll also provide you with our free professional towing service anywhere in the United States.
On top of these material rewards, your donation will allow you to enjoy a most satisfying giving experience, knowing that your gift will be used to help save lives.
You can donate almost any type of vehicle regardless of its condition.
To get to know our vehicle donation process, check out our FAQs page. Don't hesitate to leave us a message here if you have any concerns or questions. We would love to hear from you.
Help Them Beat the Disease Today!
You can provide hope to breast cancer patients who are fighting for their lives. Help them beat the disease with your car donation. Call Breast Cancer Car Donations at 866-540-5069 or fill out our online donation form right this very moment!