National Car Care Month: 6 Tips to Ensure That Your Vehicle Is in Tip-Top Shape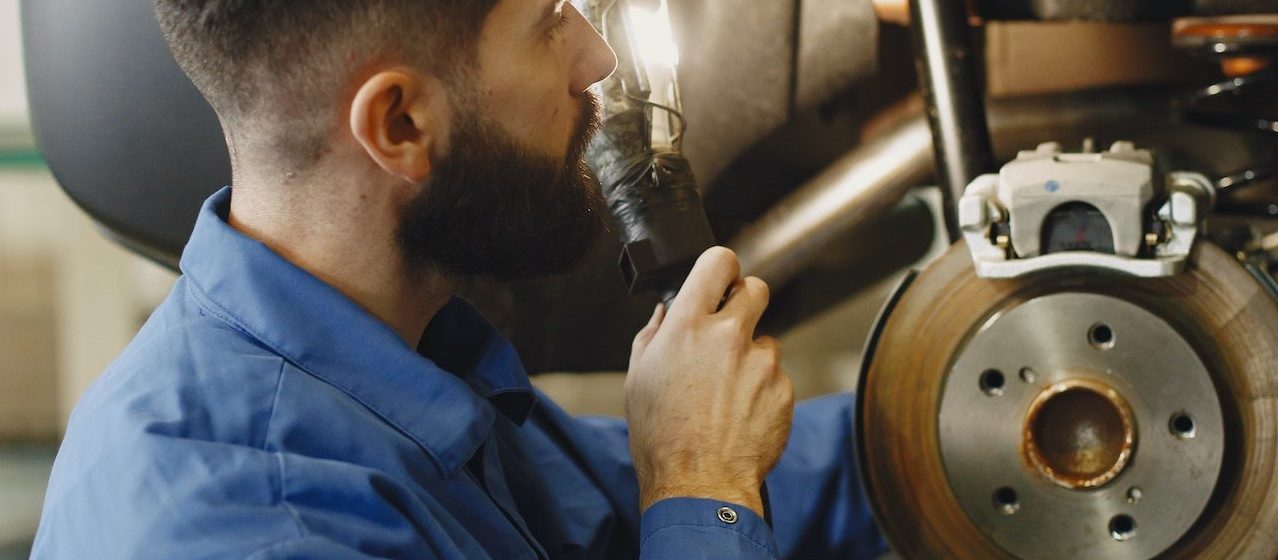 Photo by Gustavo Fring under Pexels License
Get Your Vehicle Ready for Long Drives This April
April does not only mark the arrival of spring. It is also the time when vehicle owners are reminded to have their autos properly maintained as we observe National Car Care Month.
This is an opportune time to do thorough vehicle maintenance since April comes right after the winter months and before the long drives and summer outings that we all love to take.
With these travel plans, it becomes even more important for us to check our vehicles to ensure that their tires, brakes, and windshields are working properly. April is also the perfect time to check whether our autos suffered from any damage during the winter months.
You can celebrate National Car Care Month this April by following these 5 steps to ensure that your car is in tip-top shape:
1. Check your tires' pressure.
Checking if your car's tires have the right amount of pressure can lengthen the lifespan of those tires and prevent other damages to your car. Simply refer to your owner's manual for the recommended psi. Use a tire gauge to check if you have the right amount of pressure.
2. Check the brakes.
There's no question that brakes are essential in ensuring your safety on the road. However, your brakes might have taken a beating during your winter driving since you used them more often than usual to prevent road slips on icy roads. Get your brakes serviced if they make a grinding noise or if you notice a decrease in their response time.
3. Check for winter damage.
The cold weather is usually harsh on vehicles, so take the time to check if your car has suffered minor or major damages such as cracks and stains.
4. Check your car fluids.
National Car Care Month also serves as a reminder to check your car's fluids. Check the levels and the status of your engine oil, brake and transmission fluids, antifreeze, and windshield washer solvent to make sure that your car performs well on the road.
5. Check your car's exhaust system and batteries.
Check for leaks in your car exhaust system and if the battery is charging properly. If you notice unusual noise in your exhaust, this could be an indication of bigger problems ahead.  Have it checked by a professional mechanic. Meanwhile, batteries can suffer from corrosion and other problems. They might need to be replaced if your battery is corroded or about to die.
Here's How You Can Turn Your Old Car into a Lifesaver
The observance of National Car Care Month this April also allows you to assess whether the old clunker you've had for years is ready to retire. If you feel like it's time for you to say goodbye to your old ride because of its long list of problems, we would like to invite you to donate it for the purpose of saving lives.
With your old car, you can help ease the predicament of struggling breast cancer patients in your local area and potentially save their lives. All you have to do is donate that vehicle to us at Breast Cancer Car Donations. We'll auction it off to provide funding for our IRS-certified 501(c)(3) nonprofit partners.
These charities are dedicated to providing comprehensive breast health services to all who need them. They provide uninsured and cash-strapped breast cancer patients with easy access to medical facilities where they can undergo full treatment, including chemo, radiation therapy, and surgery. They also facilitate free breast cancer screening, follow-up care after treatment, and other breast cancer prevention and education services.
Within days after selling your vehicle, we'll mail you your 100% tax-deductible sales receipt. This will entitle you to receive the maximum tax deduction in the next tax season.
We'll also be the ones to haul your vehicle away at a date, time, and place of your choice. We'll provide you this service for free. You can avail yourself of this wherever you're located in the country since we operate in all 50 states.
Aside from those material rewards, you'll find yourself feeling genuinely satisfied, knowing that you'd be helping save the lives of needy breast cancer sufferers.
We accept almost all types of vehicles, even those that are hardly running. Head over to this page to know the common vehicles we've been accepting from our donors.
If you have any questions or concerns, feel free to call us at 866-540-5069 or write to us here. If you want to know more about the ins and outs of our donation process, head over to our FAQs page.
Save the Life of a Breast Cancer Patient Today
You can turn your old clunker into a weapon against breast cancer. Call Breast Cancer Car Donations at 866-540-5069 or fill out our online donation form today to donate that vehicle now!