Menopausal Hormone Therapy and Breast Cancer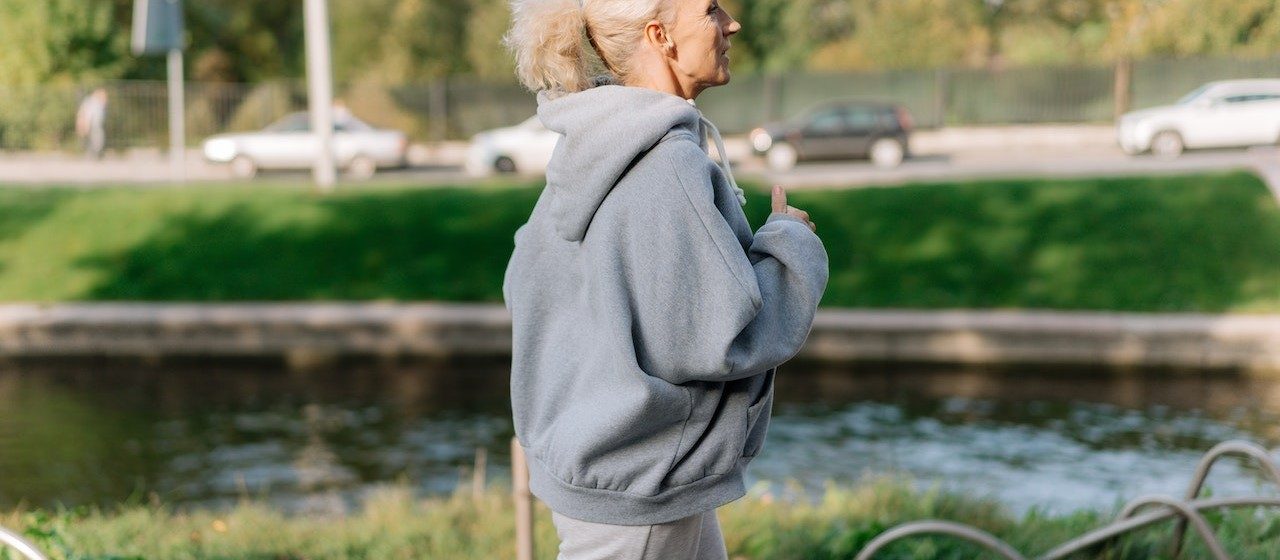 Photo by cottonbro studio under Pexels License
4 Alternatives to Deal with Symptoms of Menopause
Some women choose to take menopausal hormone therapy (MHT) to manage the effects of menopause. The therapy is also known as postmenopausal hormone therapy and hormone replacement therapy. It is a treatment to relieve common symptoms of menopause and to address long-term biological changes in a woman's body, such as bone loss, that result from declining levels of the natural hormones estrogen and progesterone during and after menopause. This causes affected women great discomfort due to hot flashes and vaginal dryness.
MHT involves treatment with estrogen alone or estrogen plus progestin, a synthetic hormone whose effects are similar to those of progesterone.
While the treatment is effective in easing the symptoms of menopause, doctors have been expressing concerns about the links between estrogen and breast cancer growth.
Breast cancer cells have receptors such as proteins that attach to hormones such as estrogen and progesterone, helping cancer cells grow. Studies have linked higher amounts of estrogen in the blood to an increased risk of breast cancer in women after menopause.
A study found out that breast cancer survivors who take MHT are more likely to increase their risk of developing new or recurrent breast cancer compared to those who are not taking the drugs.
What Are the Alternatives to MHT?
Several options can be explored in dealing with menopausal symptoms apart from MHT. If you are a breast cancer patient or survivor, these alternatives can be helpful.
1. Manage your weight.
Some women have found out that dropping their extra pounds reduces menopause symptoms such as hot flashes. Avoiding things such as spicy foods can also reduce the triggers for the symptoms.
2. Be wary of estrogen-rich foods.
Some women increase their consumption of foods like soy, red clover, and black cohosh that are rich in phytoestrogens to help ease the symptoms of menopause. Since these foods are rich in estrogen, you need to consult with your doctor first before going all out in eating these foods.
3. Exercise and meditate.
Relaxing your body and mind through exercise and meditation can help calm you down as you begin to experience the symptoms of menopause.
4. Take non-hormone medicines.
Make sure that the medicines you're taking to relieve hot flashes don't have hormone properties. Consult with your doctor for the right prescription.
Here's How You Can Help Breast Cancer Victims
Breast cancer continues to claim thousands of American lives yearly despite advances in treatment and technology. Worse, the cost of treatment remains sky-high, making it very difficult if not impossible for many destitute patients to get the proper treatment that can save their lives.
You can help these patients win in their battle against the deadly disease, and it's not difficult at all to do so. All you have to do is to contact us at Breast Cancer Car Donations and donate to us any vehicle that you no longer need.
We will auction off your donated vehicle and use the funds to support our IRS-determined 501(c)3 nonprofit partners, enabling them to continue delivering a range of breast health services to more individuals in need of such services. Thanks to your donation, beneficiaries in your area will now have the chance to undergo full treatment and receive financial assistance to cover the costs of their hospital fees, medications, and follow-up care.
As a donor, you will be entitled to a top tax deduction. Expect a 100% tax-deductible receipt in your mailbox after we sell your donated vehicle. You will also benefit from our free pickup and towing service, which you can avail yourself of wherever you reside in the country.
Even more valuable than those material perks, you'll get to experience the joy and satisfaction of making a charitable act that can help save precious human lives.
We welcome almost all types of vehicles, even damaged ones that are no longer running.
If you're interested to learn more about our donation program, just visit our FAQs page. For inquiries and concerns, call us at 866-540-5069 or leave us a message here.
Help Breast Cancer Patients Win Their Battle for Survival
To us, your old and battered car is a treasured gift that we can use to help save the lives of needy breast cancer patients. Don't waste the opportunity to help. Take action and support our cause today. Call Breast Cancer Car Donations at 866-540-5069 or fill out our online donation form now!