What are the Long-Term Side Effects of Radiation?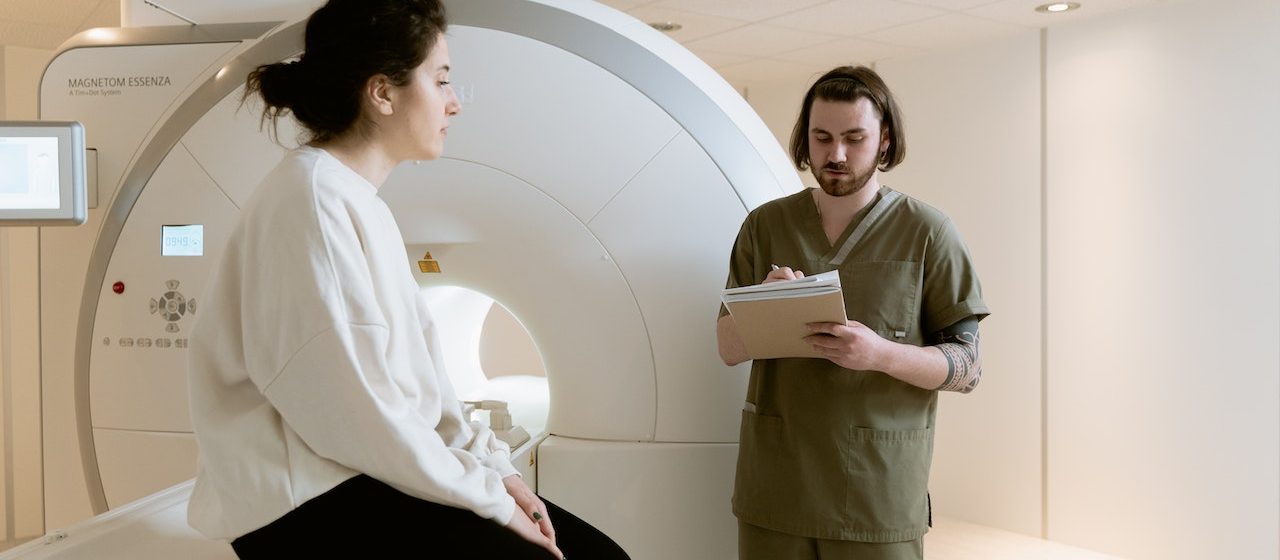 Photo by MART PRODUCTION under Pexels License
Breast Cancer Treatments: What are the Long-Term Side Effects of Radiation on Breast Cancer Patients?
Radiation therapy is one of the most common means of treating many types of cancer. Records show that about 50% of those diagnosed with cancer were required to receive radiation therapy.
If you have a family member or friend who is currently battling breast cancer, you may be eager to know how this type of treatment can affect them. What are the long-term side effects of radiation on breast cancer patients?
Radiation therapy is used to destroy cancer cells. Factors such as dosage, number of radiation therapy sessions, and the type of cancer that's being treated can cause a patient to experience certain side effects as a result of the treatment. The downside of this therapy is that it doesn't just target a specific location but the area around it as well, affecting the normal and healthy cells around the affected area.
What are the Long-Term Effects of Radiation Therapy?
It's important to note that the advances in radiation therapy have tremendously improved the cancer survival rates in the United States in recent years. While some patients may not experience the long-term side effects, it's still important to be aware of the possible risks associated with the exposure to radiation. Here are some of the long-term side effects of radiation on breast cancer patients:
1. Changes in the breast and skin
Depending on which breast is treated, one breast might become smaller than the other. The breast may also become firmer. However, this won't be noticeable when a person wears a bikini. Radiation can also cause permanent scarring, mild tanning or discoloration in the breast, which could be seen on X-rays.
2. Lymphedema
Women with breast cancer whose treatment programs include radiation therapy can develop lymphedema. This is a condition where fluids collect in the arms or other areas such as the hands, fingers, chest, and back, causing these parts to swell. Among the factors that can lead to this condition include obesity, removal of large numbers of lymph nodes during surgery, and radiation therapy on the nodes located above the collarbone.
3. Radiation-Induced hypothyroidism
Hypothyroidism or an underactive thyroid gland could be a result of radiation therapy aimed at the head, neck or chest area. This side effect could be experienced months after the radiation therapy.
4. Heart disease
The risk of developing heart disease increases when a woman undergoes radiation therapy following a mastectomy on her left breast. Radiation could affect the heart and cause coronary artery disease, valvular heart disease, and pericardial effusions. These effects could appear years after the radiation treatment.
Radiation could also cause rare short-term side effects such as fatigue and nausea. If your loved one or friend experiences these symptoms, advise them to consult their physician immediately so that they can be treated right away.
Helping Breast Cancer Patients Cope
Breast cancer patients often have difficulties in dealing with the painful side effects of radiation therapy. That is why emotional support is badly needed to help them get through the darkest moments of their treatment journey.
An even bigger problem faces those patients whose families do not have the financial resources to pay for the high cost of hospitalization and cancer treatment procedures.
This is the reason why Breast Cancer Car Donations is here. We serve as the online vehicle donation platform of two of the country's leading nonprofit organizations—the American Breast Cancer Foundation (ABCF) and Women Involved In Nurturing, Giving, Sharing, Inc. (WINGS).  We auction off all donated vehicles and use the proceeds to support the programs of these two IRS-certified 501(c)3 nonprofit organizations.
These charities provide their beneficiaries with comprehensive breast health services, including financial assistance as well as access to medical facilities for uninsured and underserved breast cancer patients so they can undergo full treatment. They also provide free breast cancer screening for individuals to enable early detection of the life-threatening disease. At the same time, they regularly hold breast cancer prevention and education campaigns among other activities.
Any vehicle you donate—regardless of its age or type or condition—becomes a source of financial support for our charity partners.
You will also personally benefit from your vehicle donation since you'll get to receive a top tax deduction after your vehicle is sold at auction.
For more information on our vehicle donation program, check out our FAQs page. For inquiries, you may call us at our toll-free hotline 866-540-5069 or send us a message online.
You can make your donation by filling out our secure online donation form or calling us directly. We accept vehicle donations anywhere in the United States since we have car donation programs in all 50 states.
Help Save Lives with Your Car Donation
Knowing the long-term side effects of radiation on breast cancer patients gives you an idea of how difficult and painful it is to battle this life-threatening disease. If the victim is someone close to you, you can only hope and pray that your dear family member or friend will have the strength and courage to bear the pain and eventually survive the disease. You can easily help save the lives of breast cancer victims by calling Breast Cancer Car Donations at 866-540-5069 to make your car donation!