Is It Safe to Drive Around with a Cracked Windshield?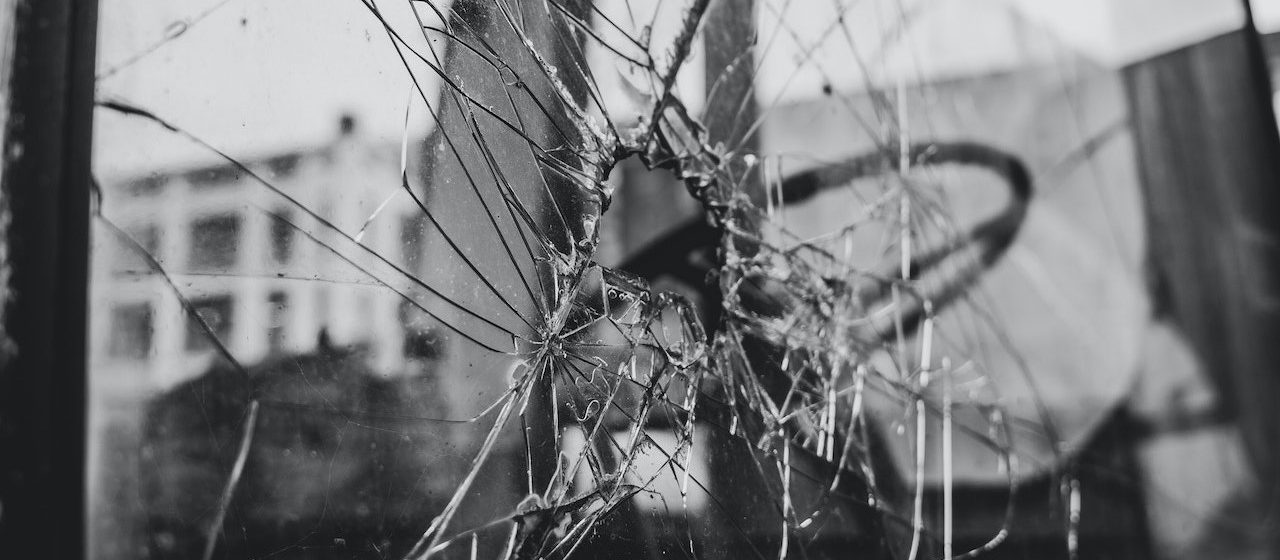 Photo by Jean-Daniel Francoeur under Pexels License
Is It Safe to Drive Around with a Cracked Windshield? Better Not Take Risks
If the crack in your windshield is starting to bother you, you've probably asked this question: "Is it safe to drive around with a cracked windshield?"
The answer is: It depends on the size and location of the cracks. But then, why take risks even with minor cracks?
Take note that the only part of your vehicle that protects you from the wind, rain, snow, hail, and sleet is the windshield. It also offers you clear visibility of the road ahead. Not having a seriously cracked windshield fixed right away just because you want to avoid shelling out some cash for repairs can potentially endanger you.
What You Should Know
Your windshield is made up of two layers of glass that come with a thin plastic film between them. The plastic film prevents the glass from breaking into shards when it is punctured. Strong urethane adhesives hold the windshield firmly in place to prevent noise, leaks, and movement of the glass. Generally speaking, your car's entire windshield won't separate from the frame because of its laminated glass.
However, we're not saying that all kinds of windshield cracks are potentially dangerous. There are several crack factors that need to be considered before determining the probability of danger. These include the following:
The first thing you'll need to consider is the size of the crack. Some states consider it illegal to drive with a long windshield crack that's more likely to spread out. If this is the case with your car, then it's best to have your entire windshield replaced. On the other hand, if it's just a small and relatively insignificant crack, you can still drive your car safely.
Safety shouldn't be much of a concern if the crack is insignificant in size and is located on the passenger side. However, if the crack is directly in the driver's field of vision and blocks your view of the road ahead, then you'll need to have your windshield fixed right away. Take note that there are state laws that strictly prohibit driving in this condition.
The presence of even a small crack in your windshield already means that the glass' structural integrity has been compromised, turning it into a potential safety hazard to you and your passengers. If there's one thing you need to know about small cracks, it's the fact that they have the tendency to grow when the temperature fluctuates, when moisture or dirt gets inside the crack, and when you encounter bumps and dips in the road.
Does it need to be replaced?
A fairly insignificant crack or a chip that's smaller than an inch can be easily repaired. You can still probably have the crack repaired if it's less than 6-12 inches in length. Any crack that's longer than 12 inches will require complete replacement of your entire windshield.
Stay on the Safe Side
We all know that a crack in the windshield is a pain in the neck. However, it's extremely important for you to know when to pull over and consult an expert if you intend to steer clear from trouble down the road.
Want to Get Rid of an Unwanted Vehicle?
If you have a dangerously large crack in your windshield plus some other serious issues with your car, why take risks or spend an excessive amount of money on repairs when you can simply donate it to us at Breast Cancer Car Donations? Be assured that we can accept your car for donation even if it's not in good shape.
While you get rid of a defective vehicle quickly and at zero cost to you, you will also have the opportunity to do the amazing act of helping save the lives of breast cancer patients in your area when you turn over your vehicle to us. It will actually be a win-win situation for you since your good deed will allow you to receive a significant amount of tax deduction once we sold your car at auction.
The proceeds from the sale of your vehicle will help fund the programs of our IRS-certified nonprofit partners that are dedicated to providing comprehensive breast health services to all deserving individuals. Aside from free breast cancer screening, they also provide uninsured and underserved breast cancer patients with financial assistance, information, and access to medical facilities to ensure their treatment and eventual recovery and rehabilitation.
For more information on our car donation program, check out our FAQs page. For inquiries, you may call us at our toll-free hotline 866-540-5069 or send us a message online.
You can make your car donation by filling out our online donation form or calling us directly. We accept vehicle donations anywhere in the United States since we have car donation programs in all 50 states.
Turn Your Car into a Lifesaver
Is it safe to drive around with a cracked windshield? If you think that such a defect could endanger your safety and that of your passengers, why take the risk? Consider donating that vehicle to us. Call us at 866-540-5069, and we'll give that car the new and meaningful purpose of saving lives.