How to Winterize Your Motorcycle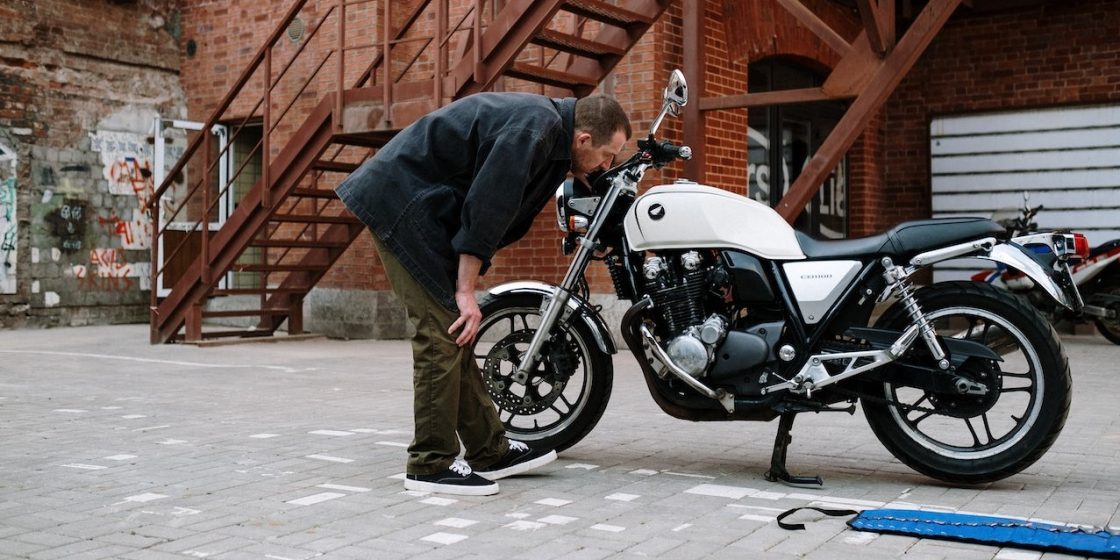 Photo by cottonbro studio under Pexels License
8 Steps in Winter-Proofing Your Motorbike
Now that winter is upon us, bikers find themselves once again storing their two-wheel rides to protect them from the harsh elements of the cold weather.
Sheltering your motorcycle in the winter months isn't as easy as simply covering it. To keep it in tip-top shape, you need to do some maintenance work. No need to despair though, as Breast Cancer Car Donations is here to give you all the ins and outs of motorcycle winterization. By following these eight simple steps, you'll save a decent amount of time and effort in ensuring that your motorbike is in tip-top condition when springtime arrives.
1. Protect the tires.
Any flat or soft tire left weighted in one position for a long period can develop a permanent flat spot, especially when it's cold outside. Don't let this happen to your motorcycle by storing it on a center stand, or front and rear elevation paddock stand. In case you don't have a stand, just prop it up on several blocks.
2. Lube the moving parts.
Lubricating your motorbike's moving parts will prevent moisture buildup, which is known to cause rusting and binding. Make sure that you lube all the necessary parts — including the chain drive, controls, fork surfaces, cables, and other pivot points — before hiding it for hibernation.
3. Get an oil change.
Dirty oil is corrosive and dangerous to your engine, which is why you should change it before storing your motorcycle. Remember, your lubrication system should have fresh oil sitting in it for a few months. Old oil can end up harming your motorcycle.
4. Check the fluids.
Aside from oil, other fluids you need to change are your brake and clutch fluids, as they can cause failure once moisture enters. You might also want to replace the coolant to avoid deposits and buildup.
5. Use a fuel stabilizer.
Stored fuel can degrade as a result of chemical reactions, so don't be surprised to discover ignition problems after only three months. The solution? Use a fuel stabilizer. It helps keep the fuel fresh by stopping gas and ethanol from separating and causing damage.
6. Safeguard the battery.
Batteries tend to lose charge when not in use. Consumer Reports recommends buying a charger that cycles on and off to maintain the right level of charge for your motorbike battery. That way, your battery won't overcharge, which can eventually lead to overheating.
7. Clean your motorcycle.
Give your bike a nice wash before boarding it for the winter. Polish the chrome, wax the paint, and treat the leather with a high-quality dressing to help preserve the seat. Don't forget to let it dry before covering it to avoid condensation from getting trapped.
8. Cover it up.
With your motorbike ready to lie dormant, invest in a quality motorcycle cover. Not only will it keep dust and pests off your ride, but it will also keep the moisture out, which means you don't have to worry about rust or corrosion anymore.
A Rewarding Way of Disposing of an Unwanted Vehicle
Do you own a motorbike or any other type of vehicle that you no longer use? Are you thinking of disposing of it without going through the hassles of selling and advertising? Here's a practical and rewarding way of doing it: Hand it over to us here at Breast Cancer Car Donations. We'll use it to help save the lives of indigent breast cancer patients in your area.
We are in partnership with reputable breast cancer nonprofit organizations, raising funds for their life-saving programs by selling donated vehicles through auctions. Once we have your vehicle, we'll auction it off and use the proceeds to assist our partners in delivering comprehensive breast health services to their beneficiaries.
The services they provide include easy access to top medical facilities and financial assistance for uninsured and destitute breast cancer patients to cover the costs of their treatments, doctor consultations, medications, follow-up care, and other health care services. Other beneficiaries get to receive free breast cancer screening, diagnosis, as well as prevention and education services.
To repay you for your charitable contribution, we'll provide you with our free pickup and towing service. Your donation will also entitle you to receive the maximum tax deduction in the next tax season.
However, the best reward you'll get is not a material thing. It's the joy and satisfaction you'll experience, knowing that your donation will be used to help save lives.
You can donate just about any type of vehicle, whether it's still in good condition or not. You're also free to make your donation from any point in the country since our vehicle donation program covers the entire United States.
You may also want to learn more about our work, including our quick and easy donation process, by browsing through our FAQs page. If you have any inquiries or concerns, don't hesitate to contact us at 866-540-5069 or leave us a message here.
Help Us Save Lives Today!
Whether you're giving us a timeworn motorbike or an unwanted sedan that has some dents or missing parts, we'll be more than happy to convert it into a lifesaving tool for breast cancer patients. Call Breast Cancer Car Donations at 866-540-5069 or fill out our online donation form now!