How to Wash Your Car Like a Pro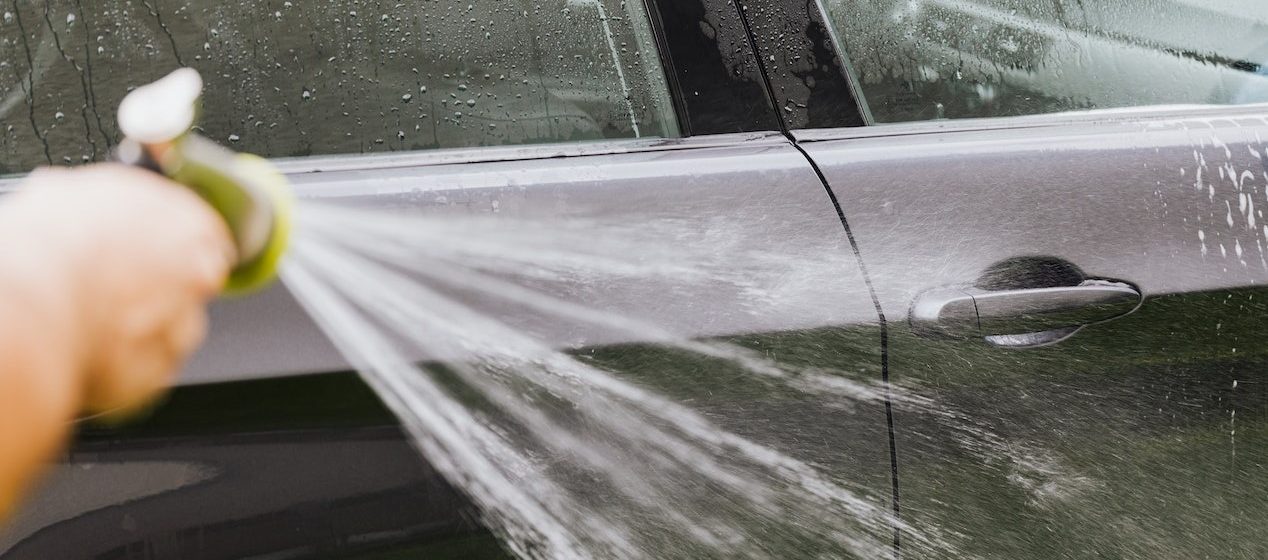 Photo by Karolina Grabowska under Pexels License
10 Steps to Make Your Clean Car Sparkle
Everybody knows that keeping their set of wheels clean through regular washing is one of the best ways to ensure that it looks better for longer. However, not everyone takes time to do so.
If you want to maintain your vehicle's value, you'll want to prevent signs of minor wear and tear from becoming glaringly obvious. Cleaning your car regularly using the right tools and techniques will make this possible for you.
Who doesn't want to drive a sparkling, clean car? Bust out your tools and give it a good clean from headlights to hubcaps! Breast Cancer Car Donations has pulled together this step-by-step guide to help you wash your vehicle like a pro.
1. Get rid of the trash in your car's interior.
You need to start with the interior. You'll have to toss all trash or anything that shouldn't be inside your vehicle.
2. Vacuum.
Once you've gotten rid of the trash, you move on to the floor mats. Get rid of the dust and dirt by slapping the mats together before you lay them on your driveway. Connect the wet-dry vac to the exhaust port that has a blower and clean the space between the center console and the seat.
Use a clean toothbrush to thoroughly clean your dashboard before using the vacuum to suck up debris from its cracks and crevices. Don't forget to brush away and vacuum the dirt and dust on your door panels before moving on to the floor.
Be sure to move your front seats forward and vacuum the area under them from your backseat. Vacuum the floor in front after moving the seats back. Suck up any lingering dirt in the crevices after reclining the seats.
3. Wipe down surfaces.
Use a special cleaner and a damp microfiber cloth to wipe down the dashboard. Use another piece of cloth to wipe down your steering wheel, middle console, cupholders, door handles, and leather seats. For cleaning seat belts, simply wipe them down using a cotton cloth that's dipped into a cup of warm water that's mixed with a few drops of laundry detergent. Lastly, you may replace the floor mats.
4. Degrime your windows and sunroof.
When it comes to degriming your windows and sunroof, be sure to wipe them down with a clean microfiber cloth and a foam cleanser. Clean them by using horizontal S-motions before working in vertical S-motions on the exterior. Don't forget to roll down the windows so that you can swipe their top edges as well. As soon as you're done cleaning the windows and sunroof, close them.
5. Hose down the exterior.
After cleaning the interior, it's time to hose down the entire vehicle. Get rid of the debris and brake dust on the tires, as well as the panels behind them.
6. Scrub everything down.
Prepare two large buckets with water. Add a small amount of car soap to one bucket. Use a sponge or a car-wash mitt to apply soapy water over your car's exterior in this order: roof, hood, rear, the upper portion, and lower portion of each side.
While you're at it, avoid scratching your vehicle's finish with clinging debris by rinsing the mitt in the bucket of plain water as needed. Hose off the surfaces.
7. Clean the tires.
You'll want to use a separate mitt to clean the rubber portion of each tire and another mitt to clean the coated alloy or metal rims. Bonus points for using a wheel brush to thoroughly clean hard-to-reach spots.
8. Rinse everything thoroughly.
Use a cotton cloth or a chamois to dry the surfaces. Be sure to work in a circular motion starting from top to bottom to avoid rewetting the dried areas.
9. Apply wax.
As soon as your vehicle is fully dry, apply wax to add a shiny protective layer to its surface areas. Each coat can last for about three months.
10. Revive the headlights.
Lastly, be sure to revive your dull or yellowed headlights by using a special kit to sand and polish its lens.
Have a Worn-Out Clunker? Use It to Help Save Lives!
No amount of washing and waxing can restore the former radiant look of a car that has seen better days. If you have a time-worn vehicle that you no longer use, give it a fitting retirement by turning it over to us at Breast Cancer Car Donations. When you do that, you'll be helping save the lives of destitute breast cancer patients in your area.
We'll place your auto donation on the auction block, with the proceeds going to our nonprofit partners that are in the thick of the fight against breast cancer. These IRS-certified 501(c)(3) nonprofit organizations use the funding to sustain their delivery of critical breast health services to their beneficiaries. These services include financial assistance to uninsured breast cancer patients, easy access to medical facilities for their treatment, counseling, breast cancer screening, and other breast cancer prevention and education services.
To somehow repay you for your generous charitable contribution, we'll provide you with our free pickup and towing service wherever your vehicle is parked or stored in the country.
Your donation will also entitle you to receive the maximum tax deduction in the next tax season.
However, the biggest reward you'll receive is that priceless feeling of joy and satisfaction for having done something awesome that can help save the life of a struggling breast cancer patient in the locality where you live.
As for the types of vehicles that you can donate, you can check them out here. We accept even vehicles that are no longer in good condition.
If you have inquiries or concerns regarding our donation process, please contact us at 866-540-5069 or leave us a message here. You may also learn more about our work, including our quick and easy donation process, by checking out our FAQs page.
Become a Cancer Lifesaver Today!
Many breast cancer patients are gripped with fear and uncertainties on how they could survive the devastating disease. You can help ease their worries and give them a big chance of beating cancer with a car donation. Call Breast Cancer Car Donations at 866-540-5069 or fill out to become a breast cancer lifesaver now!