How to Take Care of Yourself as a Breast Cancer Caregiver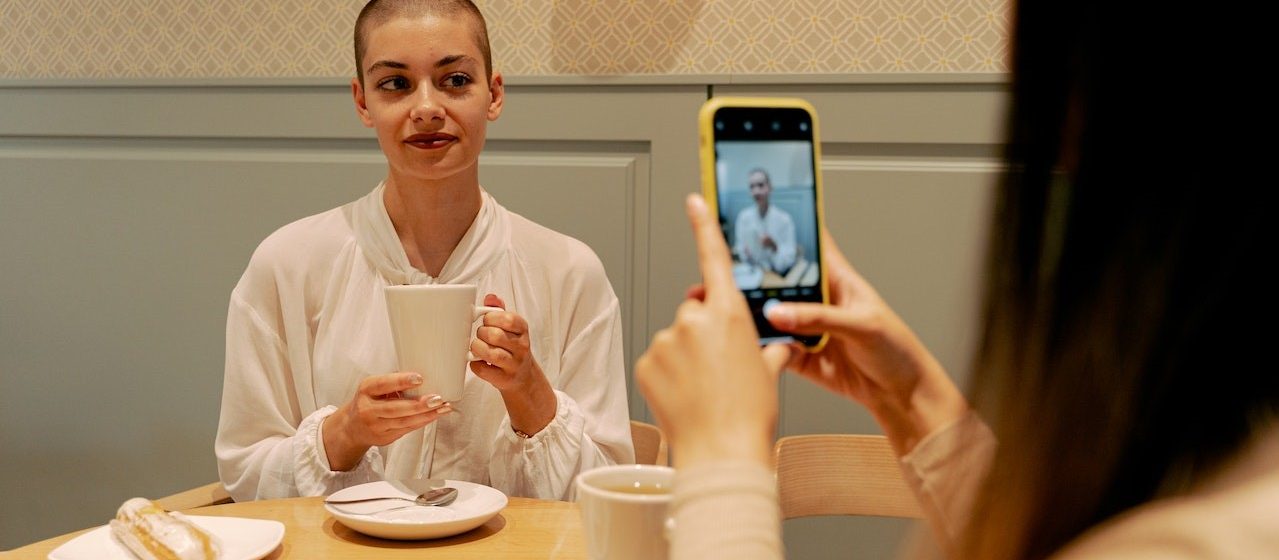 Photo by Antoni Shkraba under Pexels License
6 Self Care Tips for Family Caregivers
Becoming a caregiver to a breast cancer patient is a noble and selfless act that requires endless amounts of patience, understanding, and affection. Despite the hardship, looking after a loved one who is suffering from the ailment has its reward.
It may surprise you to know that more than 65.7 million Americans were found to be serving as caregivers for children and adults, according to recent estimates made by the National Alliance for Caregiving. Many of these caregivers are family members who provide care and support for their loved ones at home. Only a small percentage of those in need of care are in facilities and nursing homes.
Certain non-material benefits come with providing aid to a family member who is frail, sick, or handicapped. Many of those serving as caregivers have discovered new things about themselves.
If you are one of them, you may be finding caregiving to be an enriching experience as you develop a sense of purpose in feeding, cleaning, dressing up, and helping a sick or disabled person with their daily needs.
You may have found a certain sense of satisfaction and accomplishment in caring for someone because it's allowing you to show certain abilities that you probably did not know you had before you started working as a caregiver.
As you go through the experience with your loved one, caregiving can also open doors of possibilities. You get to meet new people who are going through the same experience that you're having, with these folks inspiring you to continue doing your good work.
You and these folks get to share the challenges of dealing with helpless individuals. Your hope and courage rise as you learn about stories of survival and triumph.
The job is undeniably hard. Most breast cancer caregivers find themselves in a constant state of emotional distress and grief over the condition of their loved ones. Some get frustrated in dealing with their frail and irritable wards who can't help but act grumpily as a result of the stress, discomfort, and pain that their condition is giving them.
How You Can Take Care of Yourself While Caring for a Breast Cancer Patient
For most caregivers, emotional stress sometimes manifests in physical symptoms such as trouble sleeping and tiredness. While these symptoms are expected when dealing with the gargantuan task of caring for the sick, you should not forget that to be able to provide the best care for your loved one, you should also be mindful of your health and wellness.
Here are six ways of caring for yourself while taking care of a family member with breast cancer or some other serious illness:
1. Find support.
You may be the source of encouragement and hope for your ailing loved one. However, you also need help in dealing with your own emotions arising from your stress, guilt, anger, or sadness. If you can find a friend or a support group to help you go through your feelings, they will be a great source of relief.
2. Be informed.
Having a breast cancer patient in the family takes its toll on all the members. However, it might help if you arm yourself with information on your loved one's diagnosis, treatment, insurance coverage, and required cancer care.
3. Don't overburden yourself.
Take things one at a time. Manage your priorities as they come and stop worrying about the things you have no control over.
4. Take a break.
Caring for a breast cancer patient can take its toll on you physically, emotionally, and financially. Take a break once in a while by accepting help from those who offer to take over some of your caregiving tasks. This will give you the chance to recharge. You will also do well to look for professional and volunteer services to care for your loved one temporarily while you take a time-out.
5. Take care of your body.
Take time to exercise, eat healthy food, and get enough sleep. Don't ignore your health. Get regular check-ups and screenings to be an effective caregiver.
6. Set limits.
There are times when you have to accept that good intention alone does not get the job done. There are things that you are willing to do but are not capable of. Recognize your limits and ask for help when necessary.
Other Breast Cancer Patients Badly Need Help, Too
If you have a loved one who is suffering from breast cancer, you would know the suffering that a breast cancer patient has to endure even if they have the support and finances they need to pay for the cost of their treatment.
Imagine how much more difficult the condition of those breast cancer patients who have no one to support them and who do not have the resources to undergo treatment. How about lending them a hand to ease their suffering? It's not difficult at all to show them your compassion. All you have to do is to donate a vehicle you no longer need to us at Breast Cancer Car Donations.
We'll sell your donation through an auction and use the proceeds to help fund the critical programs and services of our breast cancer-focused nonprofit partners. These are IRS-certified 501(c)3 nonprofit organizations that provide comprehensive breast health services to all individuals who need them, with uninsured and financially struggling breast cancer patients as their primary beneficiaries.
These patients are given easy access to medical facilities where they can undergo full treatment, including surgery, chemotherapy, and radiation treatment.
Our charity partners also provide breast cancer survivors with follow-up care, including laboratory work, annual mammograms, and physician visits five years after remission. Other beneficiaries get to receive free breast cancer screening and prevention and education services.
You'll also benefit from your charitable contribution since it will entitle you to receive a top tax deduction in the next tax season. Moreover, we'll provide you with our free pickup and towing service wherever you're residing in the country.
However, these material perks are just the icing on the cake of the priceless reward in store for you. That reward is the joy and satisfaction you'll experience in knowing that your donation will be used to help save lives.
To get to know the types of vehicles that we accept, check out this page. We take vehicle donations without much regard as to their conditions.
For more information, feel free to check out our FAQs page. If you have questions, call us at our toll-free hotline 866-540-5069 or leave us a message here.
Help Save Lives Today!
You can help destitute breast cancer patients in your area who are waging an uphill battle for survival. You can extend them life-saving assistance by simply donating your old car. Call us at 866-540-5069 or fill out our online donation form now!